Effective Web Design Techniques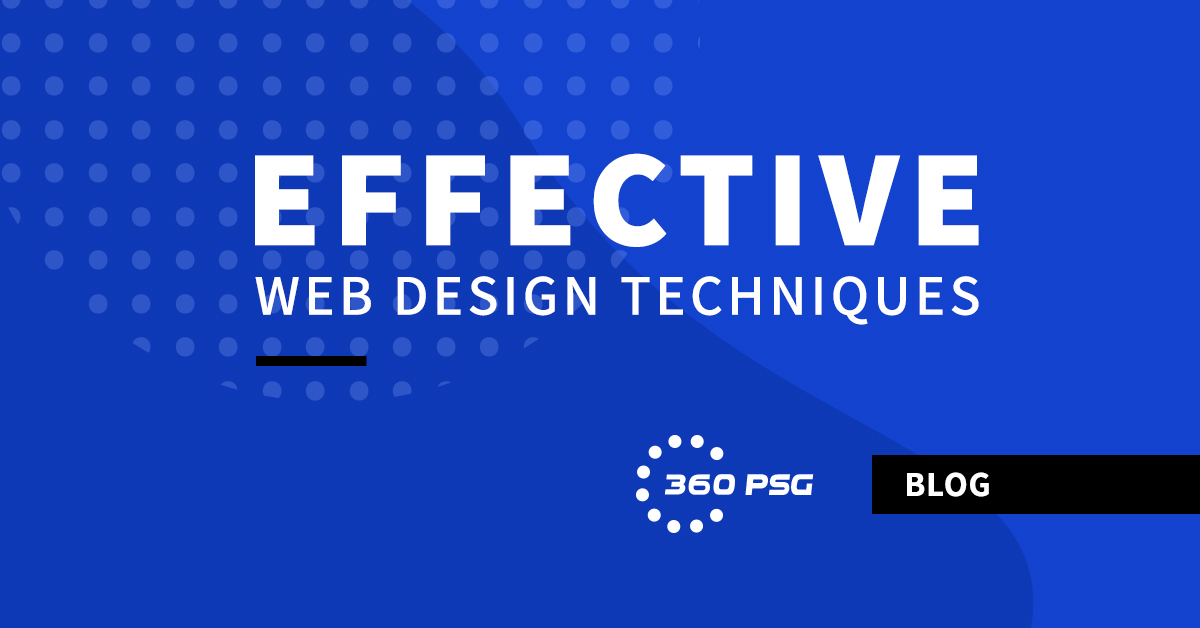 There's a lot that goes into designing a new website, or even making updates to an already existing one. Here are four techniques to keep in mind while you're planning, which will help you create an appealing site that will convert visitors to customers:

Technique One: Keep it simple
When designing a website you want to focus only on what is critical to the user, so exclude anything else. Not only does this help with usability, but it prevents the user from becoming overwhelmed--which could result in them leaving the page. Remember, you have a 5-8 second window to capture your visitor's attention, so you need to be smart about how you're designing your page. Ultimately, great web design interacts without overdoing.

Technique Two: Mobile first
In 2020, mobile devices drove 61 percent of visits to U.S. websites, so it's extremely important to design for mobile usability. When designing, always keep in mind how elements will translate in mobile view. One of the most important differences between desktop and mobile is the responsive design of mobile.

Technique Three: Call to action buttons
Call to action buttons are extremely important and ultimately lead the user to purchase the product. Placing them strategically throughout the website helps achieve maximum effectiveness. Crucial places to include them are: the main banner (to give visitors direction) and throughout the homepage (to direct them to inner pages). You'll want to use eye-catching colors that align with your branding. However, some colors subconsciously convey certain messages, so doing a quick check to make sure your selection isn't running afoul of basic color theory is probably a good idea before you commit to a color choice.

Technique Four: Unique style
When designing your website, you'll want to make it stand out, but in the right way. Use your site to tell your brand's story through imagery, custom icons, consistent typography and distinctive patterns. Make sure that all of these elements are cohesive though, or you'll end up with a visually busy site that is overwhelming and disorganized. Your selections will also depend on if you are marketing B2B or B2C. Your prospective customer should always be front of mind when designing your site. You want to make the experience of visiting easy and enjoyable so that they stay long enough to actually become customers.