Kale heating and Air Conditioning goes from HVAC business to delivery service
Desperate times call for good people and innovative thinkers. Kale Heating and Air Conditioning of Moline, IL has temporarily turned its HVAC business into a personal delivery service for people in-need.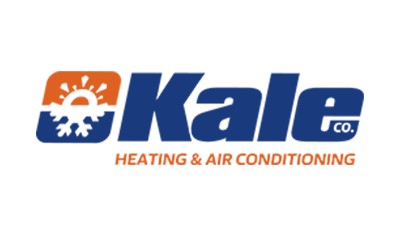 That's right, a delivery service. Whatever you need; food, water, medicine, groceries—you name it and they will pick it up and deliver it to your house, free of charge.
Kevin Waeyaert, design and sales specialist at Kale, says he and Owner Tom Kale came up with the idea when trying to figure out how they could find more hours for employees after the spread of COVID-19 initially slowed down business.
"I personally called every employee we have in the field and asked them for permission to put them on the list to help with these deliveries," said Waeyaert. "They needed to be willing to help out knowing there is an increased risk (of contamination) by being out in public. We went out and found several different kinds of cleaners and paper towels along with shop rags, and we make our own sanitizing containers with the rags or paper towels inside. We found some face masks and rubber gloves to keep our guys safe and the recipient of the delivery safe."
The new delivery service program is specifically aimed to help those who cannot or should not leave their houses, but anyone is welcome to take advantage of the service. Orders must be paid for ahead of time and placed online or over the phone with any of the participating retailers, grocery stores or restaurants. Once the order has been put in, the customer simply has to call Kale, give them the necessary instructions and address for the delivery, and a driver will be on their way.
"We have a no contact rule for this," Waeyaert stated. "We call when we're outside, drop it off at the front door, knock and leave. So far we have delivered several grocery list items and meds from the pharmacy. Our most popular use of the delivery service has been picking up school lunches and delivering them to families without means of travel or are not capable of traveling to the school themselves."
While this is a no-cost delivery service, Kale still takes care of its employees, paying them their hourly wages to help give back. And while this was initially a service to keep Kale employees busy, it doesn't appear to be going away anytime soon.
"We started off with a two-week deadline that we would help," Waeyaert said. "It's been four weeks and counting, and as of right now we have no intentions of stopping unless it overwhelms our service department."
With warmer weather right around the corner, Kale will start receiving orders to service and install air conditioning units, meaning they may need to scale back the delivery service. But until then, good people will do good things.