Niagara Hospice asks for gown donations, receives that and more
Niagara Hospice has been feeling the love from the local community. Generous donations from organizations and individuals have helped both staff and patients during the spread of COVID-19.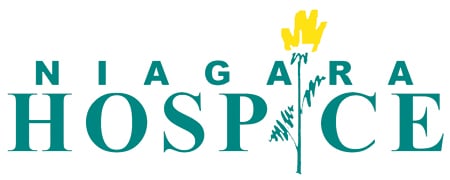 On April 6, Niagara Hospice announced via Facebook that they were in need of isolation gowns for the clinical staff, and asked anyone with sewing expertise to help increase their inventory.
Niagara Hospice Massage Therapist Susan Holguin generously made three gowns, and Volunteer Bernadette Ford will also be sewing several more to donate.
Donations have not been limited to gowns. The employees of Amherst Quilters Guild and Anna from Kraftin Napkin both made and donated face shields and masks to help protect the clinical staff, and Marie's Sewing Company in Lockport donated fabric for masks.
A family member of Niagara Hospice donated two cases of N95 masks.
Julie Leeds from Thirty-One Gifts donated 65 care packages, featuring snacks, hand cream, tissue packets and more.
REVOLVE donated several boxes of disposable masks for the clinical staff.
Frankie's Pizza and Subs donated lunch for the entire staff.
Natalee, Kaylee and Tonya from local Girl Scout Troop #70103 donated several boxes of girl scout cookies.
For more information about how to donate, please visit the Niagara Hospice website.
For those interested in making isolation gowns, download the free pattern here. The gowns should be large in size, made of a poly-cotton blend of 65/35 or 70/30. Elastic is needed for the cuffs, and they would like lighter colors. If you are able to Scotchgard the gowns, it would greatly help but is not necessary.