98-year-old Volunteer celebrates 25 years with Niagara Hospice
Provided to 360 PSG by Niagara Hospice Director of Communications Liam Mahony.
Written by Volunteer Coordinator Lisa Schmidt.
Dorothy Socie is our longest-tenured volunteer, having joined the organization in 1995 after seeing an ad in the local newspaper that Niagara Hospice was seeking individuals to help with filing,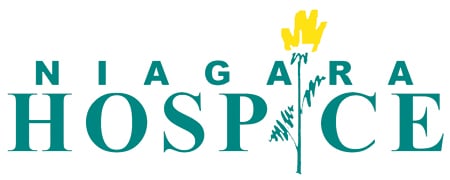 mailings and office duties. Dorothy's husband had recently passed away, and she was looking for something to do and felt that she could assist. She felt she was too shy to visit patients but was happy that there were opportunities to help that fit her personality.
When she began volunteering, she worked out of Colonel Payne School in North Tonawanda; this was prior to the administration building in Lockport, which opened in February 1996. After her first roles of filing and mailing, she took on a new assignment that has lasted for 20 years. Her same weekly volunteer task remains today - assembling patient admission packets.
"Dorothy inspires me. She is 98 years old and still dedicates four to five hours a week to helping someone else. Her job of assembling our admission packets is very important to ensure they are ready for the admission nurses and social workers who visit potential patients' homes to admit them into our program," said Melissa Harris, Volunteer Coordinator at Niagara Hospice. "If she wasn't able to make the admission packets then a staff member would have to and that would take away from patient care. When people think about volunteering for Niagara Hospice, they often think of patient care, but the office functions that our volunteers fulfill are just as essential to our organization's daily operations."
Over the years, Dorothy has not only completed her weekly tasks but she has also helped sell flowers for the annual Spring Bouquet Sale, delivered carnations to Veteran patients on Veterans Day, delivered caregiver cookie packages for National Caregiver Month, and she has helped with everything else that was ever asked of her.
Prior to becoming a volunteer, Dorothy was a banker for 30 years until the bank shut down. Since she was in her early sixties at the time, she decided not to find other work. Instead, she joined the Healthy Heart Program and International Walking Club, a group of people that would walk at different locations in Niagara County, including Goat Island, Lewiston and along the lower river. Some of her other hobbies include doing crossword puzzles and baking.
"Dorothy makes terrific chocolate chip cookies. Any time we are in need of baked goods for an event, she always makes sure we have some of her cookies to hand out," said Harris.
Dorothy is a very proud mother to three children, two girls and a boy, a grandmother, and great grandmother. Throughout her years of service, she has always felt welcome and enjoyed her experiences as a volunteer.
After 25 years of volunteering, we asked Dorothy if she had any advice for younger generations who are interested in getting involved in volunteerism, and she stated "It's a great way to do a little good on this Earth."