The Top 9 Reasons to Revamp Your Website Every 4 Years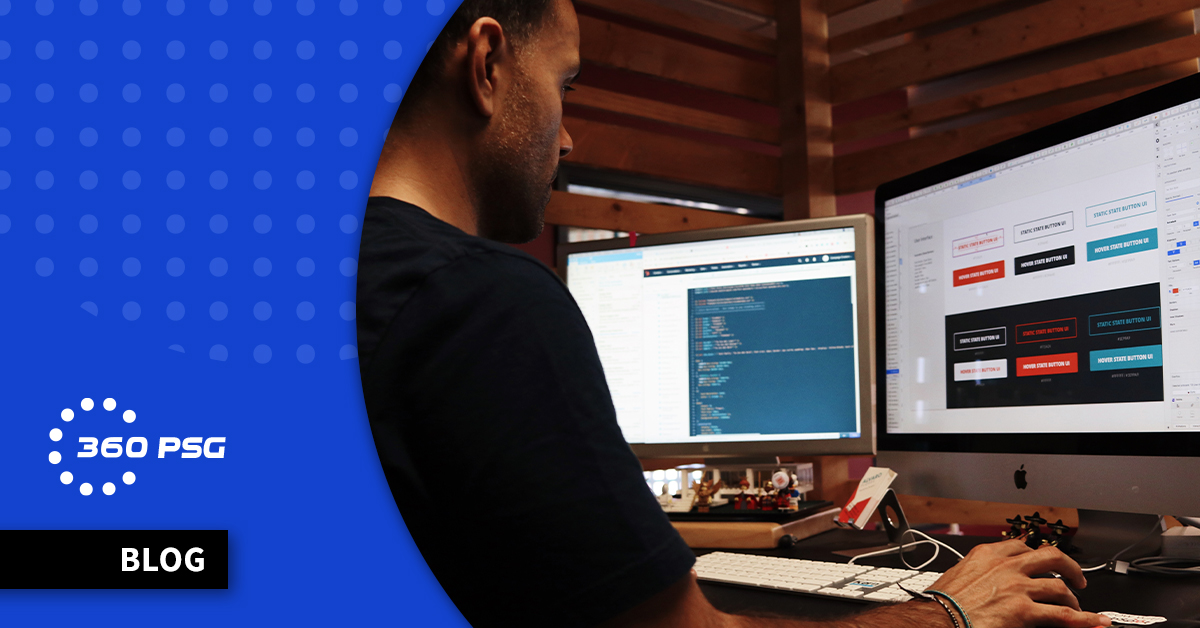 You might be thinking something like, "Redesign my website? I just got it redesigned," or "My website still looks good; I don't need to revamp it." While redesigning or revamping your website every four to five years may seem like a big task – especially if your site is performing well – it's something you still want to consider.
There are 9 key reasons to revamp your website every few years:
Brand has Changed or is Changing
Content is No Longer Current
Incoming Leads Have Decreased
Efforts to Optimize Your Website Are Having Minimal Effect
Poor User Function and Hard to Navigate
Site Looks Outdated or Uses Outdated Technology
You want to add new functionality
Your Competitors' Sites Look and Perform Better Than Yours
You're Losing Out on Mobile Traffic
1. Your Brand has Changed or is Changing
Whether you did a complete rebrand of your company or your brand has naturally evolved over the past 4 or 5 years, it's essential that your website matches your business's current image. It's essential that you're showcasing a website that matches the way you want your potential customers to view your business.
If there's a disconnect between your current brand and your website, you could be losing out on potential customers and potential revenue.
2. Content is No Longer Current
Content on your website encompasses everything from the written material to the images to the title tags on every page. The content, whatever the form, on your website connects to your goals as a business, and these often change – even if just a little – every 4 to 5 years. It's important that as your goals change, the content changes to reflect them.
Every 4 to 5 years, it's a good idea to go over your content and ask yourself "Does this still match my brand?" You'll want to look over headlines, copy, images, calls to action and even the menu to see if it all matches.
3. Incoming Leads Have Decreased or Come to a Halt
First and foremost, your website is meant to generate leads from potential customers. If the incoming leads stop, your website isn't performing. If the leads slow down, your website isn't performing as well as it should.
Whether the leads have stopped or have slowed down, it's a clear indicator that your site isn't doing what it should, and it's time to look over your website to see what can be improved. There's always room to improve.
4. Efforts to Optimize Your Website are Having Minimal Effect
If your efforts to optimize your website for search engines seem to be getting you nowhere, that's a pretty clear indicator that your website is outdated in some way. When that's happening, it's important to go over your website to see what could be hurting your page rankings.
Since optimization starts at the core of your website, the design and structure of the web pages is essential. Whether you're contending with a broken feature on your site or a search algorithm changing to favor different designs, it's a good idea to take the time every few years to revamp your website.
5. Poor User Function and it's Hard to Navigate
One of the most important things for a website is to have it functioning properly and efficiently. If your website isn't working and consumers aren't able to navigate it with ease, then your website isn't properly working and consumers aren't able to find what they're looking for on your site. You have a serious problem on your hands.
6. It Looks Outdated or is Built Using Outdated Technology
To keep it simple, if your website looks outdated, it's time to update. Technology is moving at such a rapid pace that a 5 year old site could already be outdated, and improvements can be made, even if it's just a small adjustment.
7. You Want to Add New Functionality
If you're already adding something new to your website already, why not go ahead and revamp the entire thing? Whether you're running A/B tests, incorporating a chat window to help customers or installing some other tool, it's a good opportunity to look over your entire website. You'll be able to look over everything with a fresh set of eyes and a new understanding of the goal for your site.
8. Your Competitors' Websites Look and Perform Better
If you had the choice between using a website that looked nice, loaded quickly, and led you to exactly where you wanted to go and a website that looked old, loaded slowly, and was hard to maneuver, which would you choose? You would choose the one that looks nice and works well. Does that resemble your website, or is that your competition's website?
Usually you want to stand out from your competitors, but not for the wrong reasons. If your competition has a website that's performing better than yours and customers are having an easier time using and navigating your competitors' website, you have a problem to solve. A redesign of your website is one of the easiest ways to change things.
9. You're Losing Out on Mobile Traffic
While mobile might not be the way most people visit your website, it's essential to allow people to easily navigate it from their phone or tablet. More and more people are searching for things on their mobile device, with over half of website visits being completed on a phone or tablet.
If you're reviewing your analytics and you continuously notice that mobile traffic has a higher bounce rate or lower conversion rate, that's an indicator that there is a problem with your site's mobile version. Poor performance on the mobile site will even ding the page ranking on desktop.
If this is the case, it's important to take a look at the mobile version of your website and see what improvements need to be made. Sometimes this might just take a few small tweaks to the design, and sometimes an entirely new design may need to be created.
Make the Choice to Revamp and Redesign Your Business's Website
So you've decided it's time to revamp and redesign your website, what next? It's time to start looking over your current website and doing research. Look for strengths and weaknesses, assess your business's current goals and figure out the best way to integrate this into your website.
Once you figure out your goals and have some idea of what you want your main messaging to be, it'll be time to start modifying or rebuilding your website. And don't be afraid to call the professionals if this is out of your wheelhouse. You'll be able to keep to what you're good at while the pros will tackle your web design.
Ready to Get Started on Your Website's Redesign?
Contact our team at 360 PSG if you're interested in revamping your website. Our team of experts are masters of web design and we'll be happy to answer any questions you may have.