Digital Marketing Trends to Look Out for in 2017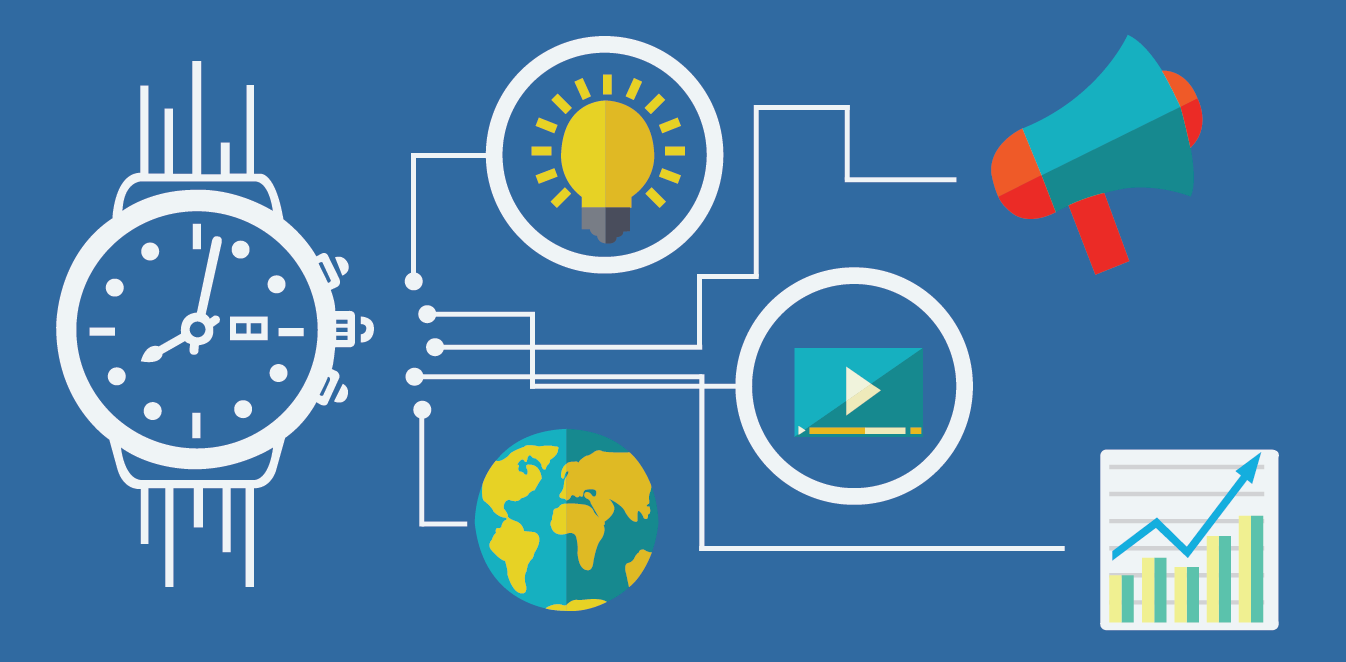 Throughout 2016, digital marketing continued to dominate. Marketers continue to see their ROI increase over traditional marketing methods, and invest more and more into digital. The number of users on social media platforms continued to increase. The influence of social media in buying decisions has increased. Unique content helped drive sales. Video ads and live video gained more market share. And mobile screens took the views away from desktop.
So with the conclusion of 2016 upon us, what new digital marketing trends are experts predicting, what current trends will continue to grow and what trends will see a major decrease? We've rounded up what the experts have predicted.
Increased Focus on Customer Experience
With budget friendly digital marketing options being the great equalizer in today's market, spending an infinite amount of money on digital marketing just won't cut it anymore. But, an easy and effective method of gaining customer loyalty is through improving the overall customer experience. A person visiting your website will have a better over impression if their experience was easy and engaging. Businesses and marketers are shifting more towards improvement in customer experience to maintain their market share, and nurture the existing customer base to generate more revenue, as opposed to the spray and pray marketing strategy.
Focus on Conversion Rate Optimization to Increase ROI
With an increased focus on customer experience comes the next step in making everything streamlined with a renewed focus on conversion rate. Conversions are directly in line with your goals for your website, and ultimately they are the money maker for your business. Whether it's a lead form, a direct click to call your business, or a contact form that people can leave for you, it all leads to the almighty sale that helps you keep your lights on. Tightening up and optimizing this process helps you turn more of that generic website traffic into buying customers, who are ready to help your business by generating revenue. 2017 is a great time to renew that focus on conversions, and begin to see tangible rewards for your digital efforts.
The Increased Use of Augmented Reality
Experts have always been concerned that the advent of augmented reality would face a major snag because of technological literacy, barriers to engagement, and functionality issues. Enter 2016 and the era of applications like Pokemon Go, which busted the door open for the possibilities for augmented reality. And as far as revenue was concerned? At it's peak, this augmented reality application brought in $10 million a day in new revenue. This is key evidence for two things; one, that the world is ready to use augmented reality at a much larger scale than was previously thought, and two, the amount of money that is ripe for the taking is there! Be on the lookout for new opportunities in the augmented reality market, and start to think of some of the creative ways you could incorporate your small business into that market.
Live Streaming Video
Social Media Marketing is a constantly evolving network for your business. Customers are demanding more information, quicker than they have ever before. This creates such a unique opportunity for more immediate content, in the form of live video, to give them a look into a world they had not known existed prior. Live streams offer unscripted, organic, and "real" online experiences, and in a time when customers are looking for a more authentic experience online, live video might present the perfect opportunity for just that.
This is just a taste of what 2017 has to offer for your next digital marketing campaign. Stay ahead of the trends by capitalizing early, and being in the market during the apex of these trends.
Need help? Contact 360 PSG to learn how our marketing services can integrate new and upcoming trends into your strategy.