Instagram Stories - Is it Right For Your Business?

Have you thought to start using Instagram as a part of your company's overall digital marketing strategy? Experts agree that Instagram is a rising star in your social media arsenal. Why? The visual based social network boasts engagement rates that were 10 times higher than Facebook, 54 times higher than Pinterest, and 84 times higher than Twitter. Having strong visual content captivates people, and keeps them coming back for more. And now that the camera on your phone can take quality pictures (with the help of a filter or two), you don't have to break the bank to get a quality photo of your product. It's the perfect way to showcase your value to millions of potential customers, and reinforce that same value to your loyal customer base.
But the plot thickens. Feeling the pressure from Snapchat's instantaneous live video and picture content, Instagram followed the oldest trick in the book - if you can't beat them, join them. In August of 2016, Instagram rolled out a new feature called Instagram Stories for a short period of time.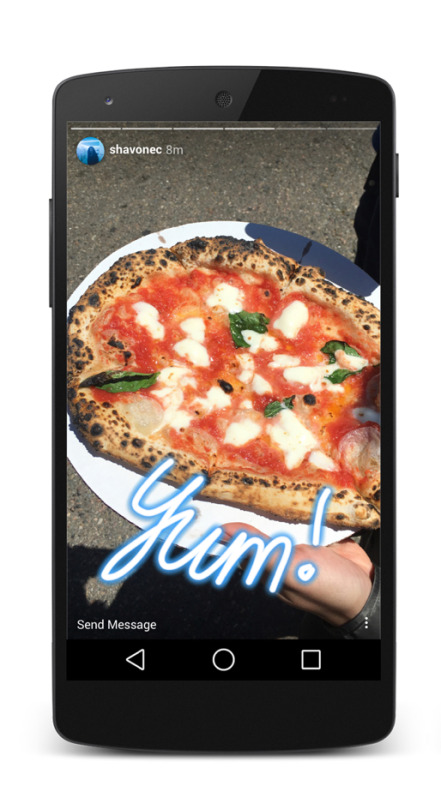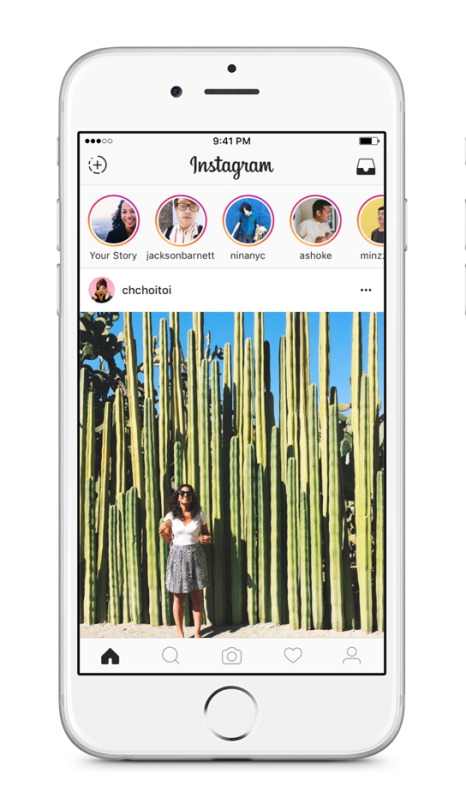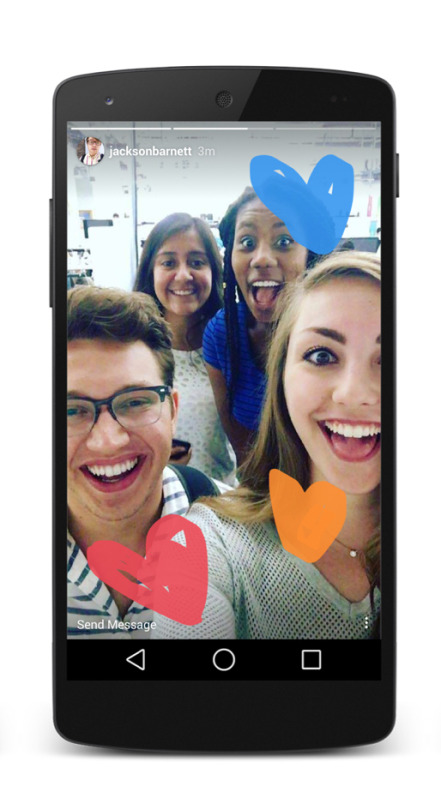 Images via instagramblog
So is Instagram live video right for your business? Here's a how-to guide for how it works, but we'll break down some of the advantages to using this feature to your advantage in your social media strategy.
1. Strut Your Stuff
Live video on Instagram presents an idea opportunity to show off your product in all it's glory. You control the way it looks, and the way it performs in your video, so you're able to steer the content in the way you want. Do you sell sneakers? Put them on a runner, show them how dynamic and supportive they are. Do you have frequent special events? Live stream them, give people a look into why they should go to the next one. Carefully curate your own version of FOMO to demonstrate the value you bring to your customer base. Do you operate a spa or have services that focus on relaxation? Showcase your space, your process, and your commitment to customer service. Run a restaurant? Make their salivary glands water. Create a need where there wasn't one before. The benefit to live video on Instagram is that you can easily piggyback on existing campaigns you are trying to run on your personal account and it allows your live video to have context.
2. There's No Time Like the Present
We're in the generation of instant gratification, which means if you're late to the party there's a chance you might not even make it in. Businesses with savvy social media strategies are already leveraging live video to make their products seem timely, and being able to loop that in with your Instagram organic posting makes all parts of your strategy cohesive. The majority of people searching for your product don't even know what they are looking for, so increasing the amount of exposure and touch points for your company is important in getting a seat at the table, and being in those important buying decisions.
3. What's Your Age Again?
Instagram's demographic sweet spot is from ages 18 - 29, with 55% of all people online in this demographic being on the social network. More half of the people in this age demographic are using this platform. THAT'S A HUGE MARKET SHARE. And that's a huge opportunity. It's an audience that remains highly engaged, very critical, and constantly evolving. Getting your product in front of this audience is important in also every aspect of a business. From a marketing perspective, it presents an opportunity to showcase and build customer loyalty. From a product development perspective, it presents an opportunity for feedback to improve and fine tune the product. From a customer service and support perspective, it provides a way for customers to interact with the company and to solve any issues that may arise.
Instagram Stories is not right for all businesses. But, it does have the perfect amount of features to be right for your business, if it's used in the right way. Hunker down, develop a strategy, and give it shot. And if you need help along the way, let us know and we'll be happy to help.