Introducing 360 CMS
As many of you may know, 360 PSG's websites are built on the Fission Web System, our very own CMS that has been the cornerstone of our company since its development. It is a very powerful tool, with many features and functions that do anything from publish content, to receive resumes, and sell products online. However, while we love Fission and everything that it's capable of, we understand that not everyone needs (or even wants) that much functionality.
Enter: 360 CMS
Built by the development team at 360 PSG, the 360 CMS is a modern web platform that enables users to easily maintain their website, similar to Fission, but without as many bells and whistles. Below is a brief overview of what you can expect from the 360 CMS.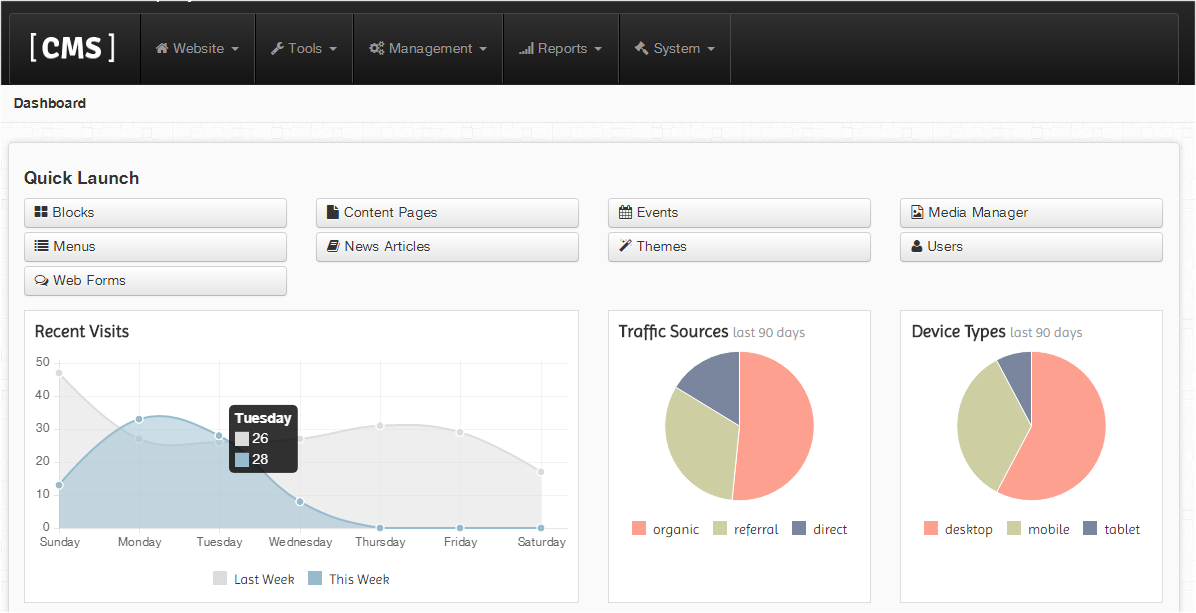 1. It has a Built-in Theme Gallery.
Just because you don't have the budget for a custom designed website, doesn't mean your site has to look that way. Our design team has pre-built a library full of high-quality website themes for you to choose from and customize to your brand, at no additional cost. However, if you want to use the 360 CMS for a custom designed website, we can do that too!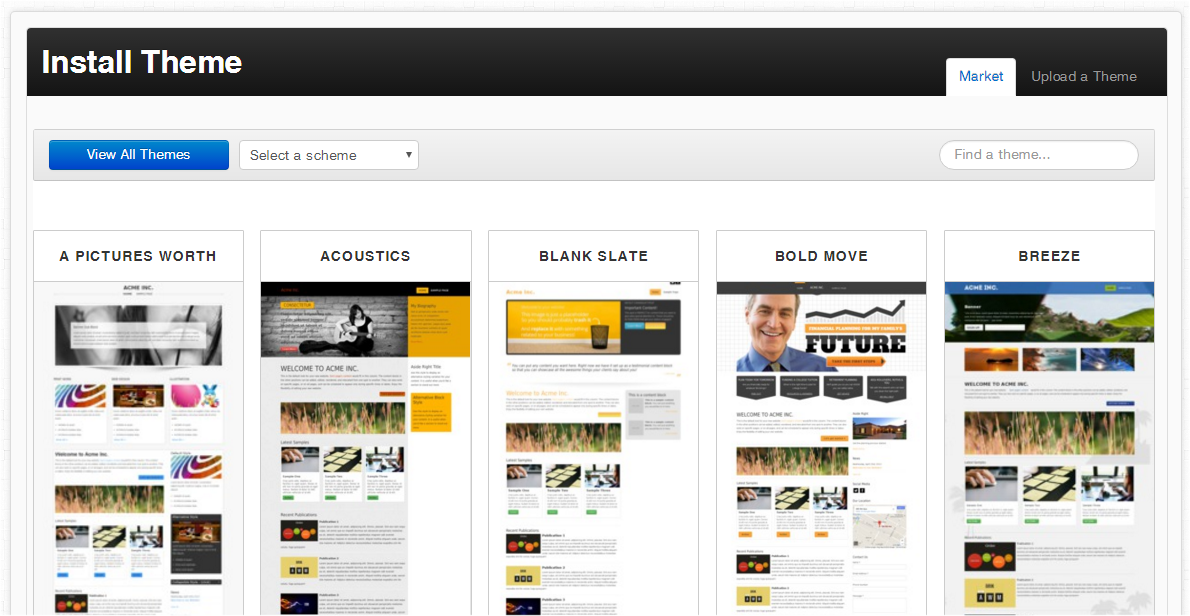 2. It's Responsive.
Most of the 360 CMS' built-in themes are designed to be responsive, meaning the content layout changes on-the-fly to better display on desktop, tablet and mobile devices. We can also build custom responsive websites on the 360 CMS platform. While this capability is extremely important for brands that generate a lot of mobile traffic, studies show that mobile internet use may overtake desktop usage by 2015.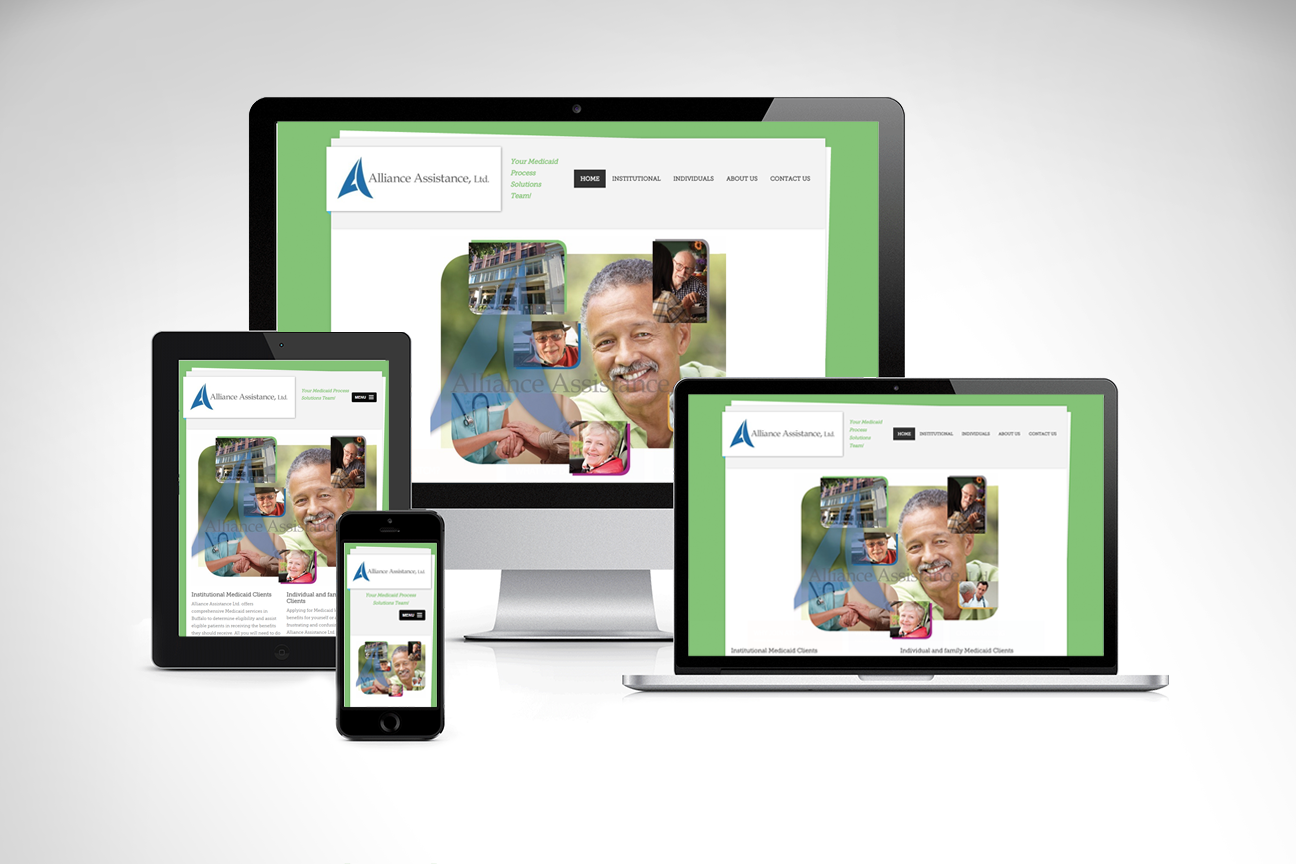 3. It includes a Built-in Blog.
Why manage a blog on another platform when you can have it built directly into your site? The 360 CMS offers a simple blogging tool that functions similarly to your favorite platform (you can choose from multiple authors and create category tags), without the need for excessive add-ons and widgets. The best part? Since the blog is part of your website, it automatically matches the look and feel of your existing brand!

4. It's SEO-Friendly.
The 360 CMS offers many of the same built-in optimization tools as its predecessor Fission, including the ability to create unique page titles, custom URLs, meta keywords and descriptions, automatic sitemap generation, and more. We expect to add even more search optimization features as the 360 CMS and the major search engines continue to refine and evolve.
5. It Includes Social Media Integration.
Say goodbye to the hassle of adding social icons to your website, or the headache of trying to change them later on. The 360 CMS makes it very simple to add your social network links to your website - just connect your accounts to the website and choose the icon set you would like to use, and voila! Your website is ready to connect visitors to your Facebook. Twitter, or other social networks.
...And then some!
The 360 CMS still includes many of the staples of our flagship platform, such as unlimited content pages, unlimited news articles, custom form creation, custom user permissions, a file library for media and images, and more. While the 360 CMS may be lighter on some of the more advanced functionality of Fission, our development team spared no expense in ensuring that the 360 CMS is a top-notch, simple-to-use platform.
Contact 360 PSG today using the form below to get a demo of 360 CMS, or give us a call at 716-829-7373!