Love Is Loud Launches to Counter Violence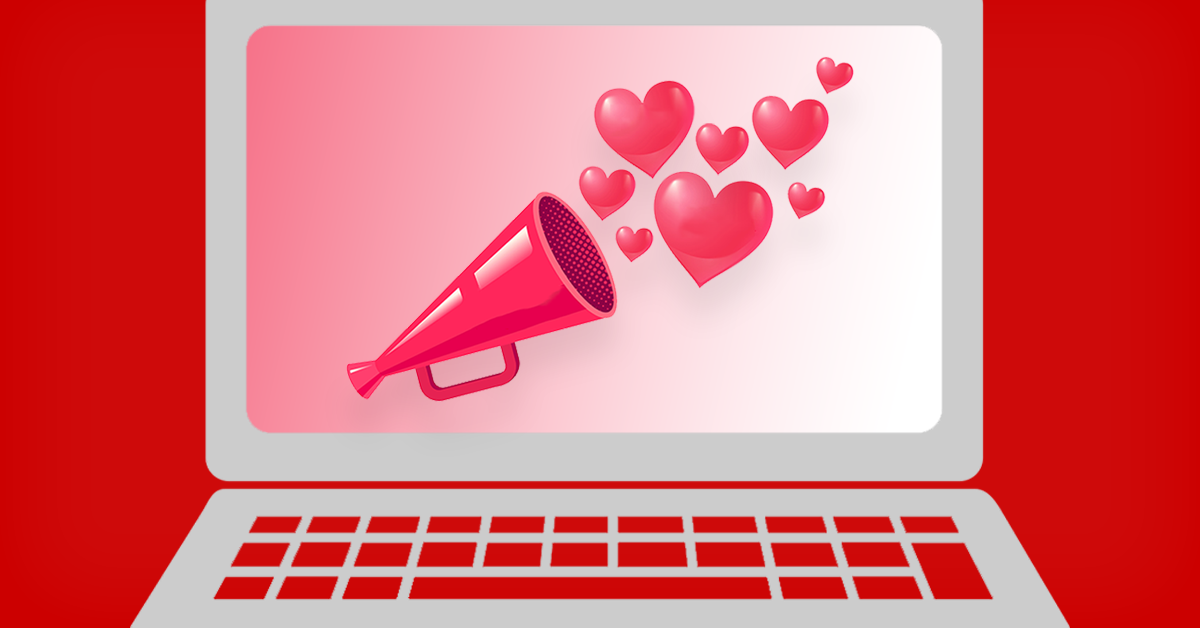 A little over a year ago, our team member, Saprina Wilkins, lost her 22-year-old son, James, to a senseless act of gun violence. In 2016, there were 30 unsolved homicides in the Buffalo area. James was on his way to a college degree in Criminal Justice and was by all means a kind, ambitious, loved young man. This unimaginable hardship has brought forth a deep purpose for Saprina, searching for answers, justice and a way to bring families together who have experienced unspeakable tragedies. After brainstorming ideas with her husband, Saprina thought of the initial concept of "Love Is Loud", a non-profit organization whose primary mission is to offer support to families and parents who are struggling with the loss of a loved one.
When Saprina first shared with us her concept for Love Is Loud, our owner and president, Joel Colombo, immediately began planning a website and what needed to be done in order to get Saprina's concept and message onto the web. As our team worked on the website, we made sure to focus on the primary goals of Love Is Loud. An incredible resource provided by the organization is an anonymous tip page, where anyone can discreetly share information involving unsolved murders in the area, without fear of retaliation, which will then be given to the Buffalo Police Department to investigate. Not only will Love Is Loud work to act as a messenger between the police and neighborhoods suffering from violence, the non-profit will work to host events and group meetings to help families seeking answers, and justice, for their loved ones.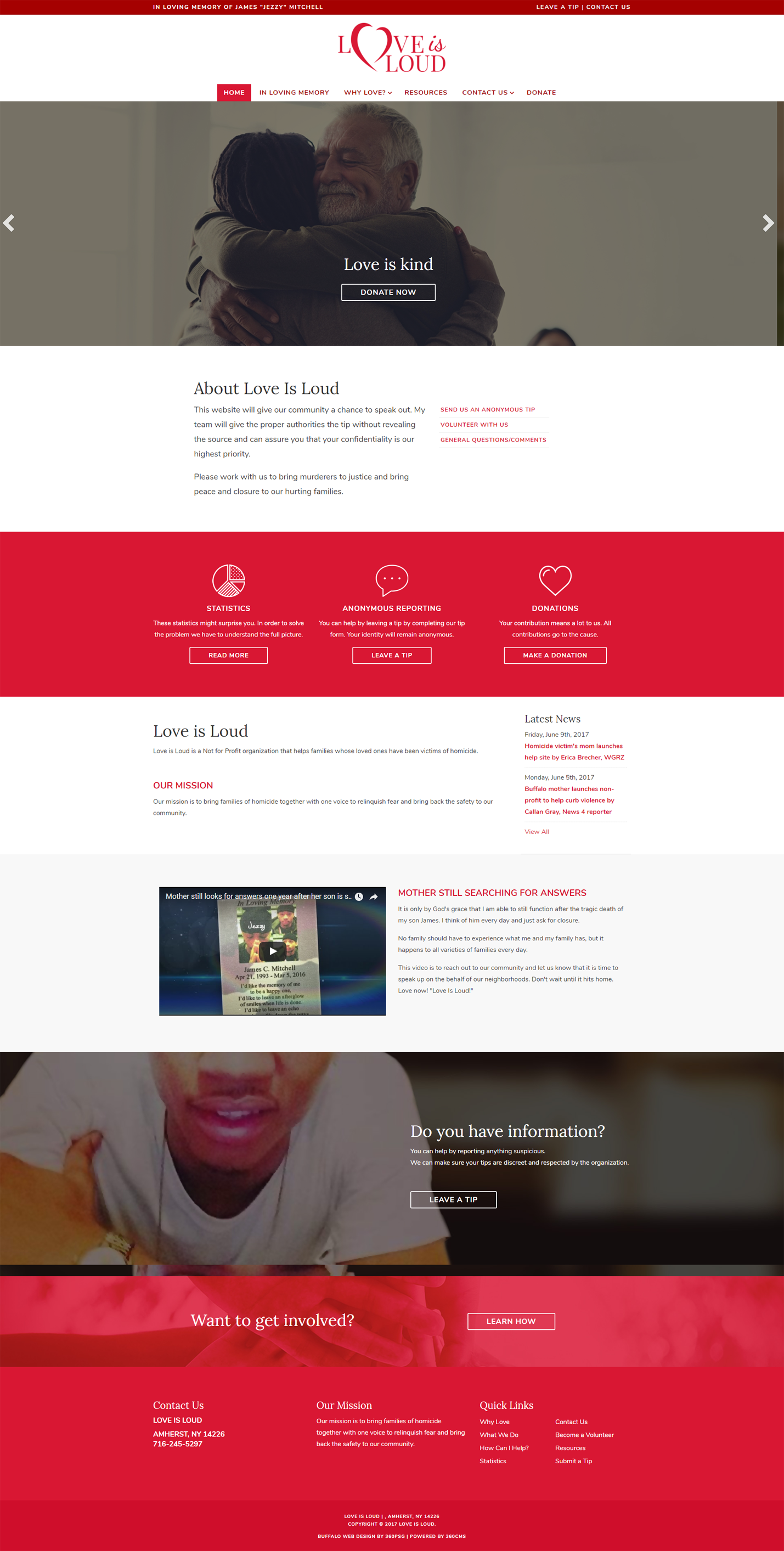 In the past month, Saprina and her story have been featured in multiple news outlets to share Love Is Loud's mission with as many people as possible. "When you love someone, you can't be silent. Love is loud," says Saprina. Since the site launch and media coverage, Love Is Loud has started recruiting volunteers and accepting donations to host their first group meeting. At this first meeting, Saprina plans to share information about resources, support families who have lost loved ones to violence and work to take action on their behalf.
The next step for Love Is Loud will be going into communities and sharing flyers about resources, scheduled meetings and the chance to anonymously provide tips about unsolved cases. As the organization progresses, Saprina plans to hold monthly meetings and grow a support system that can work to heal families, and make our city's neighborhoods safer. If you are interested in volunteering, or are seeking information about family resources, visit Love Is Loud for more information.