The 100th Edition of Digital Digest and Its Revamp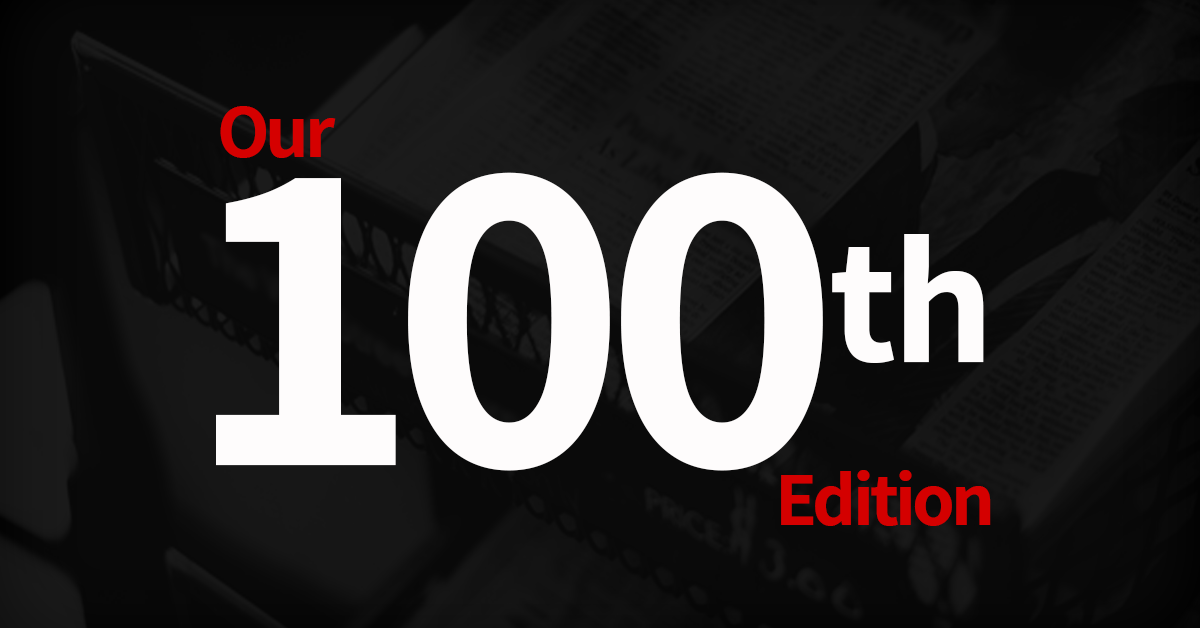 The September edition of our newsletter, Digital Digest, marks its 100th anniversary! As of this month, we've sent 100 different issues of our newsletter to clients all over the country! That's a lot of industry updates and happenings! To celebrate this milestone, our team developed a brand new format for the newsletter to keep things fresh and on-brand with our website relaunch. While keeping our clients informed of digital marketing news and events is a priority, we wanted to make the newsletter a little more user-friendly and visually pleasing. We value our clients, so giving our newsletter a well-needed makeover was really fun for us. Our subscribers deserve content that will benefit them and their business, so we hope you get as much out of it as we think you will!
We work with a lot of new clients each month. We also provide an array of services! Putting these things first in the header of the newsletter was important to us during its redesign. We like to keep things straightforward. Scrolling through the newsletter, we decided to place a strong focus on the visual aspect of things, versus having a text-heavy look. This layout is more enjoyable for subscribers, and still provides a short intro to each content piece so you know exactly what you're clicking on.
It's not just about us! We love featuring clients in our newsletter each month. For the new format, our team created a larger focus on our client projects. From music festivals to commercial developers, our clients range in size and industry -- so we love to showcase what they have going on!
Sometimes keeping things simple is key. We kept the footer clean and free of too much information. Linking to our social accounts and providing buttons for service requests and quotes is a great way to end things.
Check out a side-by-side comparison for a full look at the revamp of Digital Digest, pictured on the right:

Now that the format is live, stay on the lookout for updates and announcements! We will be switching up content to keep our subscribers in the loop with digital marketing insights, news and company events. Check out our 100th newsletter in its entirety here.
Here's to another 100 newsletter issues! Subscribe below for more updates from our team at 360 PSG!