Every Business Needs a Website
Regardless of whether or not you intend to sell anything online, a quality website is the single most important investment you'll make when promoting your business - online and off.
An online presence is not only the most cost-effective way to reach new customers, it's how many prefer to connect. As of March 2010, researchers found that 97% of internet users look for local goods and services online (Source: BIA/Kelsey). Other benefits include increased competitiveness, greater authority, and more consistent communication with current and potential customers.
Every business, brand, or organization can benefit from developing an online presence, regardless of whether or not it is responsive. 360 PSG currently offers two solutions to help you build your brand.
The value of responsive design
Responsive design allows visitors to view your website in a manner that is optimized for the device they are using - meaning no pinching, zooming, or significant scrolling is needed in order to view the site. This is increasingly important in an era where mobile devices and tablets are the status quo. 56% of all cell phone owners use a Smartphone, while almost the same number of Americans own either an e-reader or tablet computer. According to some projections, mobile internet usage will overtake desktop computer usage before 2015.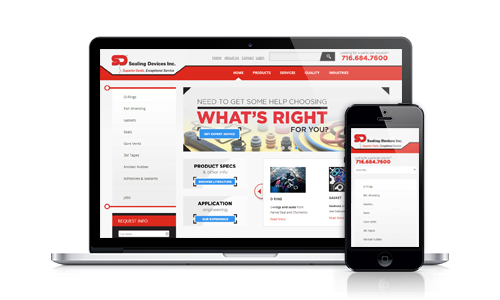 ---
Fission CMS

The Fission Web System is our flagship product that lends itself to just about every bell and whistle a website could ever possibly need. Fission CMS is the ideal platform for any website that requires (or may eventually require) premium functionality, including responsive development, e-commerce, custom app development, social media integration, and more!
360 CMS

The newest addition to our suite of products, 360 CMS is a modern web platform that offers many of the same basic features that users have come to expect from Fission, but with fewer premium options. 360 CMS also offers a built-in, responsive library of website themes, which means that building the website of your dreams now only takes a matter of days, rather than months or weeks.