LOCAL SEO
Here at 360 PSG, we handle our local projects with care. We want to make sure that our customers have the best experience possible. To ensure this, we have our SEO team optimize every page of the website. We want to make sure that we don't leave anything untouched.
Paid Search

Paid search is a prime example of how our SEO team here at 360 PSG can help your local business. We will ensure our greatest efforts to make your site show for the highest searches in the areas that you are targeting. This can have the most immediate results for your business. The data is disclosed for you in monthly reports and can be customized to tailor your businesses needs. When you come on board with 360 PSG you have a Digital Account Manager that will be there to help you 100% of the way to explain the Paid Search Process to you.
Sync Everything
Want to show up on Google Maps and Link your business? Don't worry, our SEO team can do this for you. We can do a Local Listing Optimization which can link up your business with Bing and Google. This is a service like no other that we offer. We also will sync up any and all Google or Bing Accounts that you have with our content management system. Analytics and AdWords are the main ones, but the other minor programs like Bing Webmaster Tools as well as Google Search Console. All of these will be linked to one common area that not only our staff will have access to, but you will as well to change anything that you don't approve of right away.
Geographic Targeting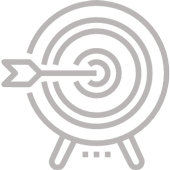 Everyone feels like they know everything that there is to know in their small town. There are other little areas that could be hidden in your area that you may not know about. This is where Geo-targeting comes in. Along with the main area that you are in, you want to reach a wider audience and get the name of your local business out in the world. Our SEO team will test out some locations and then if some work, they will create a landing page for it. This landing page will show the new Geo-target as well as the service or product that is provided.
Let our SEO team do the work for you. Contact 360 PSG today to find out more on how our SEO team can help your Local Business.