Featured News - Current News - Archived News - News Categories

Genesis PPG's Latest Transaction? Converting It's Website to Fission
by system
Tue, Sep 6th 2011 04:30 pm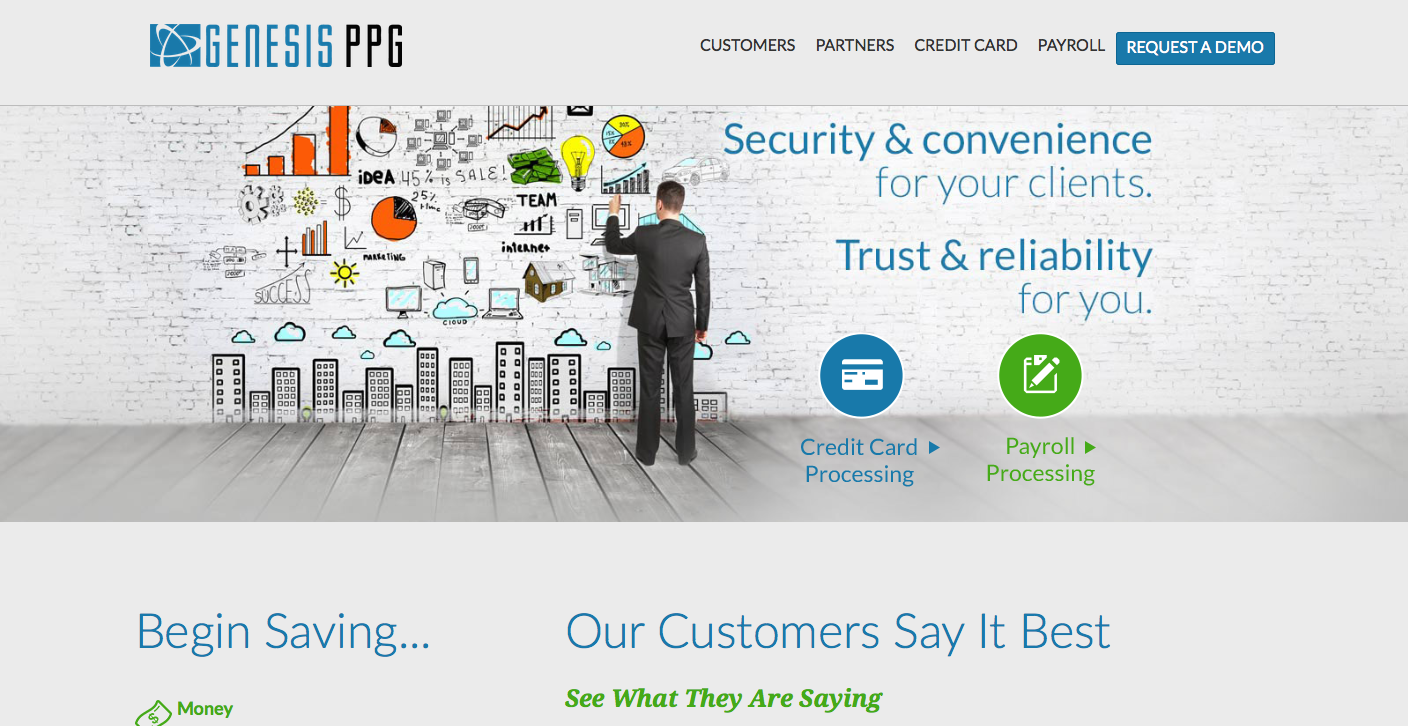 Genesis Payment Processing Group (PPG), one of the largest coding and medical billing companies in Western New York, recently launched its updated website www.genesisppg.com with 360 Professional Services Group.
Formed with the premise of providing the most comprehensive and technologically sound merchant services for their client­­­­s, Genesis PPG has established itself as a leader in the field of commercial billing, now processing for clients across the United States.
Genesis PPG's existing website received complete look & feel design conversion so that it may operate on 360 PSG's Fission Content Management System, a powerful CMS which contains built-in search engine optimization tools that have the potential to increase search engine ranking and improve visibility online.
360 PSG's programming team also developed a password protected user area where Genesis PPG's clients may log on to the website to share relevant documents.
By converting their website to the Fission Web System, Genesis PPG has the ability to take advantage of all the features and functionality of the Fission CMS as their company continues to grow and evolve.
Genesis PPG's site is hosted on 360 PSG's secure servers at their business class datacenter in downtown Buffalo, NY.