Featured News - Current News - Archived News - News Categories

Easy Event Management
by system
Mon, May 7th 2012 10:35 am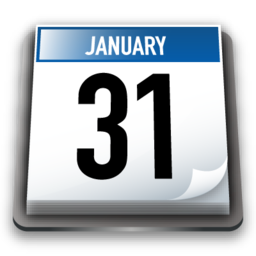 Summer is just around the corner, which means that your calendar is potentially heating up with concerts, seminars, fundraising and networking events. Planning ahead to promote your upcoming events not only entices more visitors with fresh, detailed website content but it gives potential attendees sufficient notice to register.
Why put your events online?
Adding your events to your website calendar makes it easier for visitors to get all of the information they need from one source. It also facilitates sharing your events via social media, which could potentially increase your audience by thousands of people.
Providing thorough information about your event is essential for filling seats. The first step is filling out your event with a direct title; details like the date, time and location of the event; and then more detailed information about the event like cost, maps, photos or videos from previous events, and featured presenter, performer, or guest bios.
Be Social, Spread the Word
Social media spreads like wildfire and is less tedious than email marketing, so let your followers spread the word for you.
While posting events to your website is essential, creating "active" events is even more important. Launching your events into the social media atmosphere gives them legs. Once you share your events with your followers, they have the potential to be shared with hundreds, maybe even thousands, of new people across all platforms driving traffic to your website through links to your event for more information. Count on your community to spread the word about your event instead of buying ad space. You're potentially reaching an entire audience that you may have never touched with traditional advertising in the first place.
Registration Access 24/7
Be organized and exude professionalism with online event registration.
There's nothing more frustrating than having to wait for something that you want immediately. You either forget about it, lose interest, or find something else to give you instant gratification. Online registration options give every potential attendee convenient access to all of your events with the option to register whenever they want.
Spend Less Time on the Phone
This one should be a no-brainer. When all of your event information is on your website, where you can provide visitors with all of the information that they need, and offer online registration, you spend less time fielding calls about the event and manually signing up attendees. Why not let your website do the work for you?
Easy Follow Up
Just because your event is over doesn't mean that you have to cut ties with your registrants. Capturing contact information during registration is especially useful for marketing future events. Engage registrants with useful information on upcoming events via social media and mailing lists based on their interests. Ask for feedback from those who were there to make your next event better.
Stay Organized
Of course every event is different for every business or organization. That's why the Fission Web System is equipped with a fully customizable event manager and calendar. Create events for everything from meetings and seminars to concerts and anything in between. Take a hands-off approach and schedule your events months in advance to appear automatically on your site. Give visitors detailed information on each event and allow them to RSVP, register and even pay for ticketed events with secure online payment options.
Once registrations start rolling in, administrators will be notified via email. You never have to worry about losing an email confirmation either because all registrations are stored in your personal database for easy access. You can also export registrant information to an Excel document for hard copy records making creating, managing, and following up on events a breeze all year long.
For more information on event registration, contact 360 PSG.