Featured News - Current News - Archived News - News Categories

So You Want to Accept Credit Cards Online?
by system
Tue, Apr 23rd 2013 03:00 pm
Depending on what kind of organization you run, it may make sense to have an online payment option in place. But with so many choices available, how do you choose the right one?
Being able to collect credit card payments is essential in our current economy. While some customers may still prefer to pay by e-check, many prefer - even expect - to be able to pay by credit card. Enabling a payment gateway on your website is the first step towards building an e-commerce website that your customers will want to use.
What exactly is a payment gateway?
An e-commerce payment gateway is a service that authorizes credit card payments and processes them securely with a user's merchant account. It's the equivalent of a cash register or point of sale at brick and mortar store. Payment gateways protect credit card details by encrypting sensitive information, such as credit card numbers, to ensure that information is passed securely between the customer and the merchant and also between merchant and the payment processor.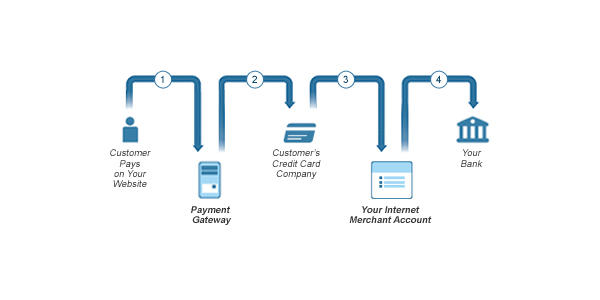 What are my options?
One such payment gateway is Stripe. Created by developers who believe that accepting credit cards on the web should be easy, inexpensive, and efficient for everyone, Stripe can be easily integrated into just about any website. We like Stripe for for small to medium e-commerce for a variety of reasons:
It is familiar and professional looking.
It doesn't require users to visit a separate payment site to complete their transaction (which usually results in more conversions).
There are no annual or monthly fees. The only fee you pay is a 2.9% + $0.30 on each successful transaction.
Your customer's credit card information is never stored on your server, so you don't have to worry about security protocols.
You can set up subscriptions to automatically manage recurring payments.
If you have plans for a large scale e-commerce site, then you may want to look into Authorize.net. If you're selling enough volume to cover the monthly fees, it may be worth the investment. Authorize.net offers many customizable features, as well as fraud protection, mobile solutions, and more.
Regardless of which payment gateway you choose, be sure that you create a seamless, easy-to-use checkout process from day one. The simpler you make it for your customers to provide their credit card information and checkout, the quicker you can move onto the next sale!