Featured News - Current News - Archived News - News Categories

ESSA Logistics & Transport Have Launched Their New Website!
by system
Tue, Nov 18th 2014 11:30 am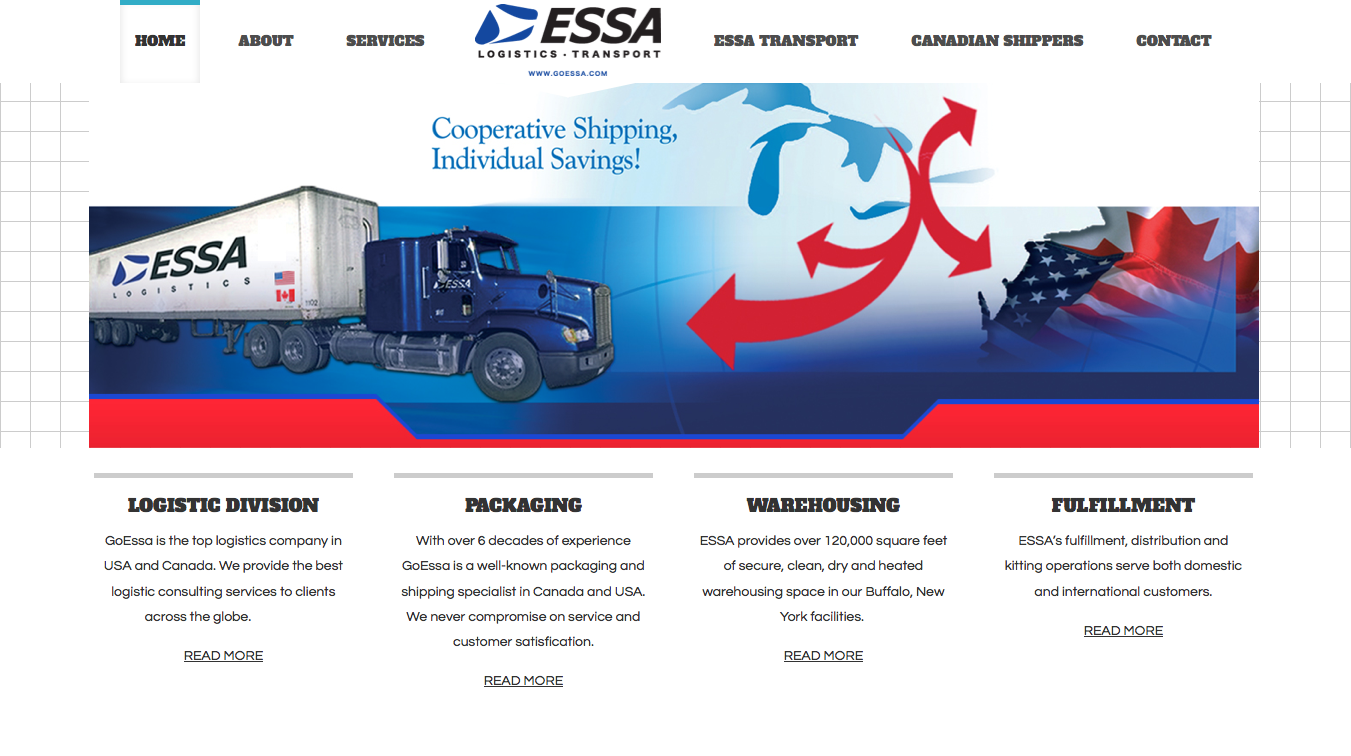 ESSA Logistics and Transport is the top logistics company in USA and Canada. ESSA provides the best logistic consulting services to clients across the globe. ESSA has just launched their newly redesigned website, featuring a fully responsive website design that is functional across all mobile devices and desktops. This new design for ESSA will help them to better promote their mission across all platforms and locations thanks to the 360 Content Management System. All 360 CMS sites come with built-in search engine optimization tools that have the potential to increase search engine ranking and improve visibility online.
Are you Ready to Build a New Website with 360 PSG? Just Request a Quote to get started!