Featured News - Current News - Archived News - News Categories

Montana Exports have just Delivered their New Website!
by system
Thu, Dec 4th 2014 12:00 pm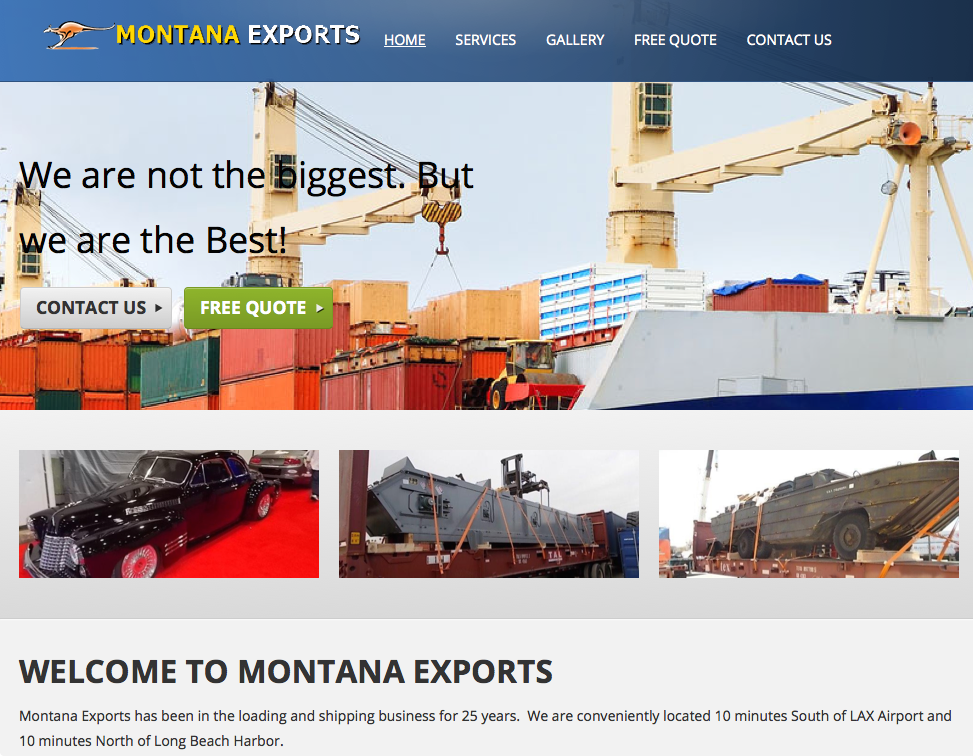 Montana Exports have delivered their new website built on our 360 Content Management System. Montana Exports has been in the loading and shipping business for 25 years. They're conveniently located 10 minutes South of LAX Airport and 10 minutes North of Long Beach Harbor. From Cars, Boats, Motorcycles and 5th Wheels to complete Home Packing and Moving services, Montana Exports ships worldwide. Their close proximity to the Major Airports and Ports of Los Angeles helps reduce costs.
Built by our in-house development team, 360 CMS is a modern web platform that enables users to easily maintain their website, similar to theFission Web System, but without as many bells and whistles.360 CMS includes many of the staples of our flagship Fission platform, such as unlimited content pages, custom forms and user permissions, and a file library for media and images. While 360 CMS may not include some of the more advanced functionality of Fission CMS, our development team spared no expense in ensuring that 360 CMS is a top-notch, simple-to-use platform.
Are you Ready to Build a New Website with 360 PSG? Just Request a Quote to get started!