Featured News - Current News - Archived News - News Categories

ENrG Incorporated New Website Launched
by system
Fri, Jan 2nd 2015 11:00 am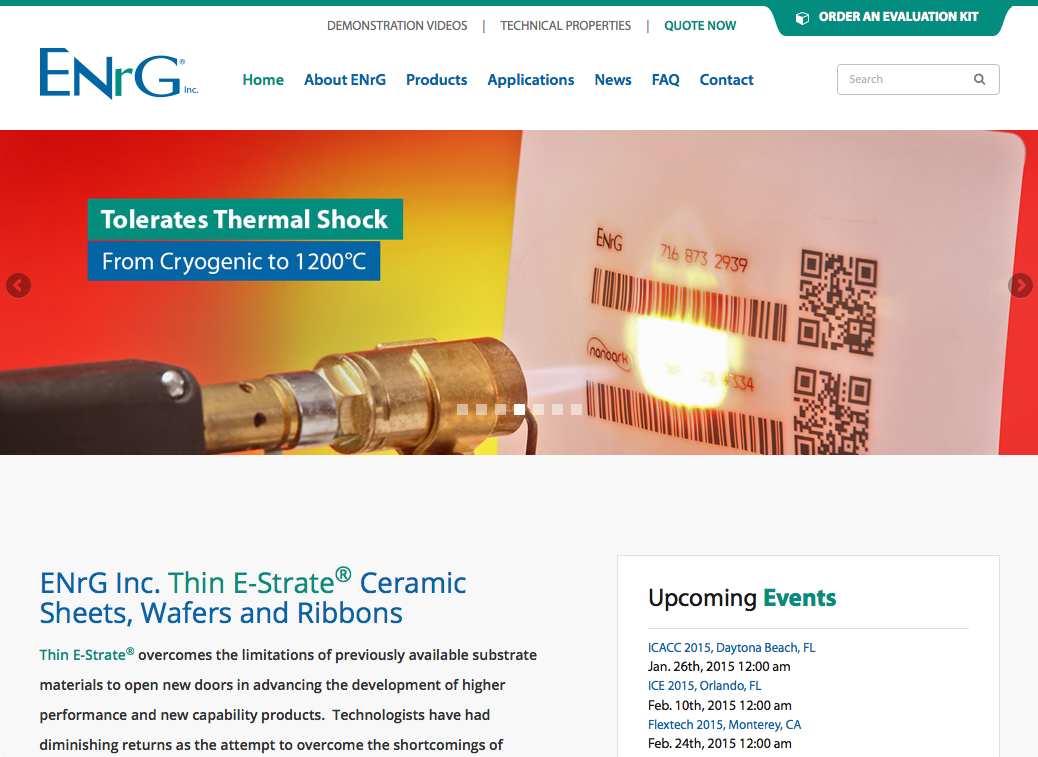 ENrG markets and manufactures Thin E-Strate®, an ultra-thin flexible fully dense zirconia based ceramic substrate. ENrG licensed this remarkable ceramic technology from Corning Incorporated. There are no other self-supporting ceramic membrane products on the market this thin, with the ability to flex and handle extreme transitions in temperature. ENrG has just rolled out their new website Fission Content Management System.
Our flagship product, the Fission Content Management System is a powerful web-based Fission CMS that gives you complete control of your website and its content. Our enterprise quality platform, Fission CMS is the top choice for websites that require more features and functionality than our 360 CMS presently offers. Users of all experience levels can use Fission CMS to manage their websites.
The Fission Web System is loaded with over 100 features and tools that make creating, editing and managing your website a breeze. The available options ensure that you'll rarely (if ever) have to worry about your website lacking the capability to perform the tasks you desire. Additionally, you'll never have to deal with server upgrades and updates - we do it all.
Are you Ready to Build a New Website with 360 PSG? Just Request a Quote to get started!