Featured News - Current News - Archived News - News Categories

Introducing WNY Business Network's New Website Built on 360 CMS
by system
Fri, Jan 16th 2015 01:35 pm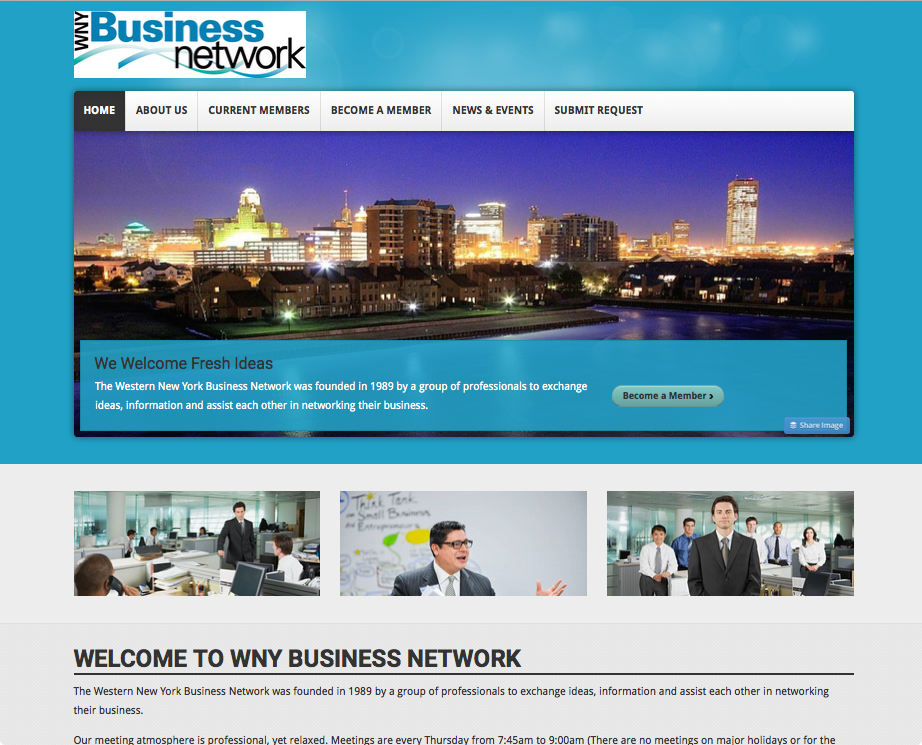 The Western New York Business Network was founded in 1989 by a group of professionals to exchange ideas, information and assist each other in networking their business. WNY Business Network hosts a summer and winter social for members to come together to celebrate their camaraderie and meet family members in a casual setting.
WNY Business Network's new website is securely hosted on 360 CMS's servers at their business class data-center in downtown Buffalo, NY.
Are you Ready to Build a New Website with 360 CMS? Just Request a Quote to get started!