Featured News - Current News - Archived News - News Categories

Pine Hill Fabricators Have Launched Their Newly Crafted Website
by system
Mon, Jan 19th 2015 01:30 pm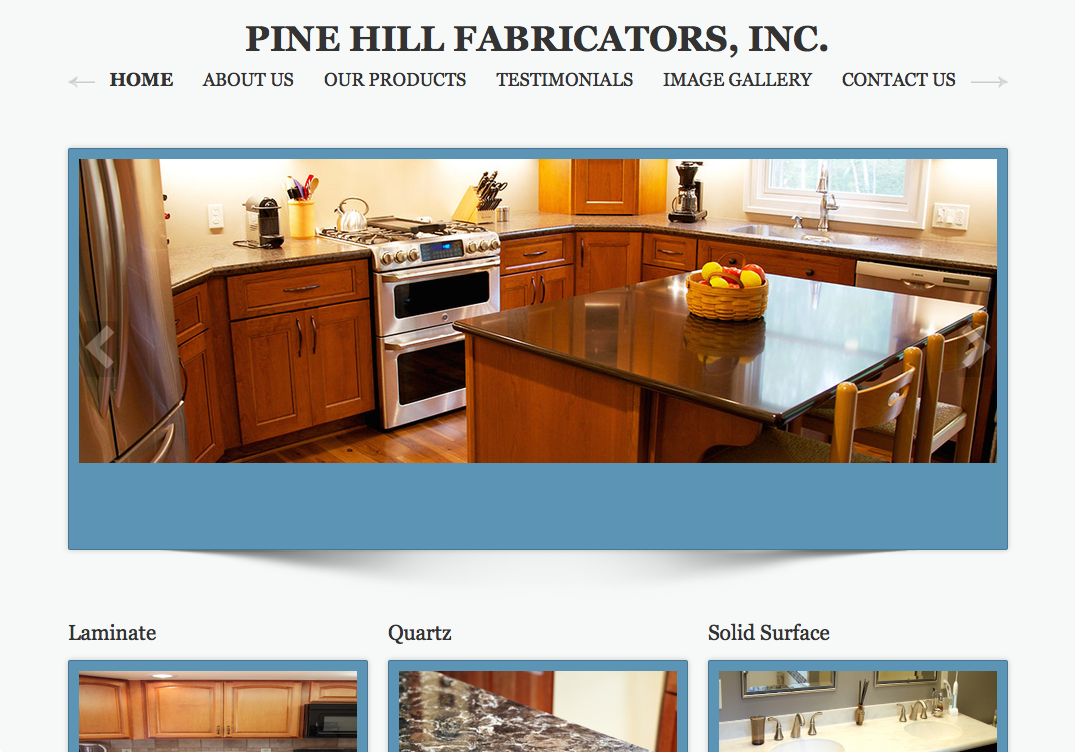 Pine Hill Fabricators put two generations of skill and craftsmanship into every counter-top. The oldest counter-top manufacturer in the Western New York area. Since 1953 the family-owned business has been manufacturing custom counter-tops for the building and design trades and servicing clients in the Western New York area and beyond. The company has just recently launched a new website built by 360 PSG.
The new Pine Hill Fabricators website is securely hosted on 360 CMS's servers at their business class data-center in downtown Buffalo, NY.
Are you Ready to Build a New Website with 360 CMS? Just Request a Quote to get started!