Featured News - Current News - Archived News - News Categories

Upon This Rock Impacts WNY with Their New Website
by system
Sun, Oct 4th 2015 09:00 am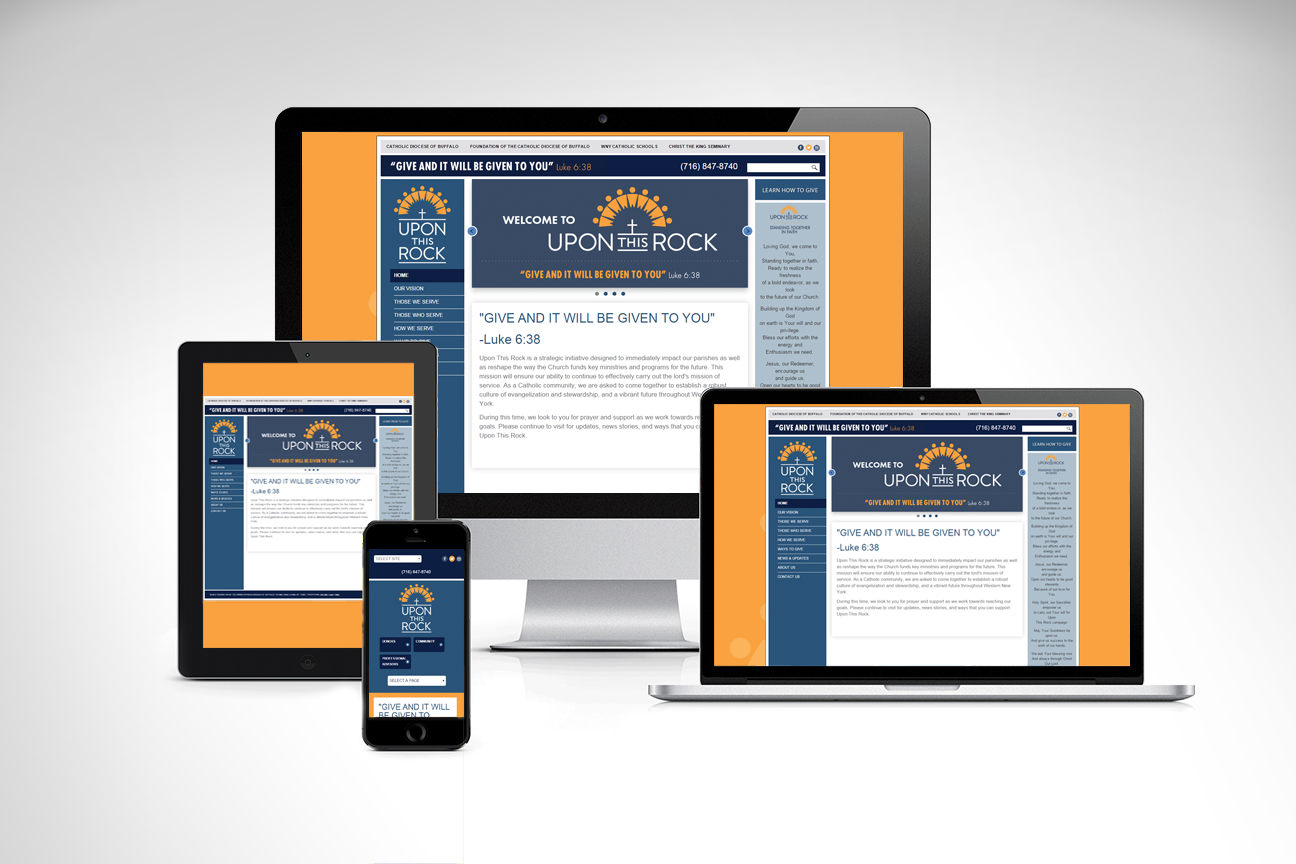 Upon This Rock has a New Responsive Website
Upon This Rock
is a strategic
initiative
designed to immediately impact parishes as well as reshape the way the church funds key ministries and programs for the future. The look forward to establishing a robust culture of evangelization and stewardship, and a vibrant future throughout Western New York.
Their custom design features unique features and functionality. They have a custom design that was fits in with the branding from an existing co-branded websites within the dioceses. Their new website features unique content population for 10 of their pages, integration with Google Analytics to power their website with data, and a full custom slider on their front page.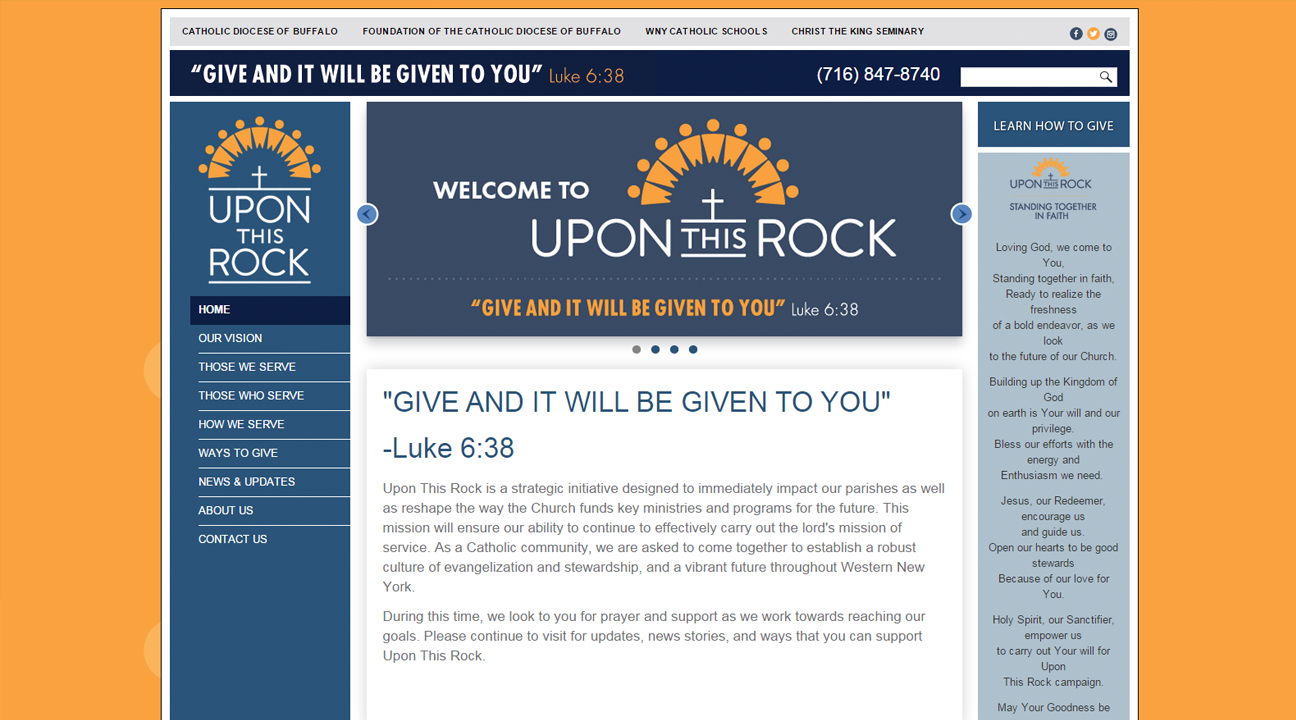 About Fission CMS
Our flagship product, the Fission Content Management System is a powerful web-based CMS that gives you complete control of your website and its content. Our enterprise quality platform, Fission CMS is the top choice for websites that require more features and functionality than our 360 CMS presently offers. Users of all experience levels can use Fission CMS to manage their websites.
The Fission Web System is loaded with over 100 features and tools that make creating, editing and managing your website a breeze. The available options ensure that you'll rarely (if ever) have to worry about your website lacking the capability to perform the tasks you desire. Additionally, you'll never have to deal with server upgrades and updates - we do it all.