Featured News - Current News - Archived News - News Categories

Check Out the Unique Features of Natural Vapor's Custom Web Design
by system
Tue, Oct 20th 2015 08:25 pm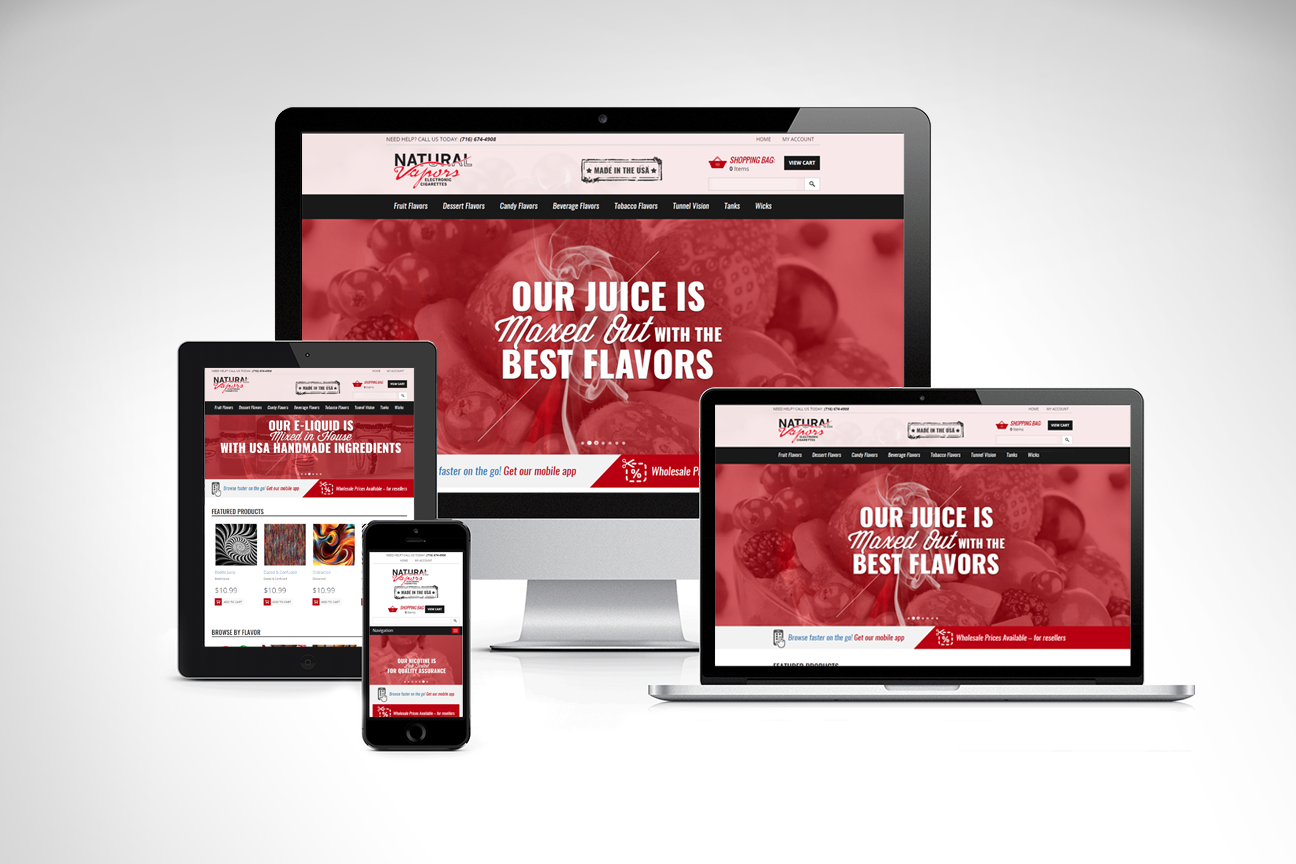 Natural Vapors has a Custom Responsive Website
Natural Vapors was established by two former smokers with a mission to help others find an alternative to analog cigarettes
. They are committed to making a difference with every interaction, and the powerful functions of their custom website help them achieve just that.
Their custom design features a ton of unique features and functionality. Their website has custom age verification access, limiting the instances of underage viewers. Their website also features 20 pages of unique content population, a full custom slider with high resolution images for navigation on their front page, and a fully integrated e-commerce system allowing for online sales in a quick and easy way. Like what you hear? Click below to check out the website for yourself!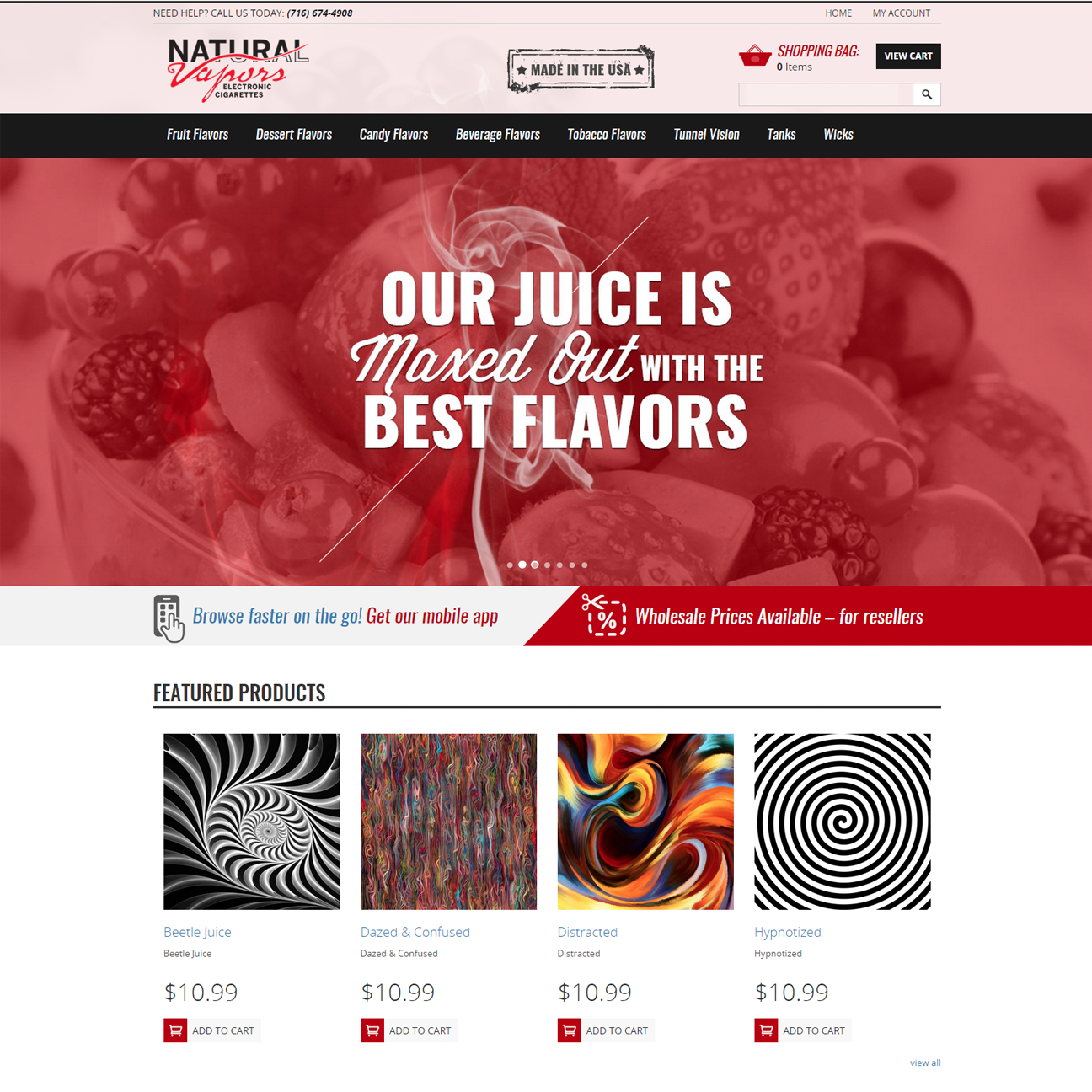 Custom Age Verification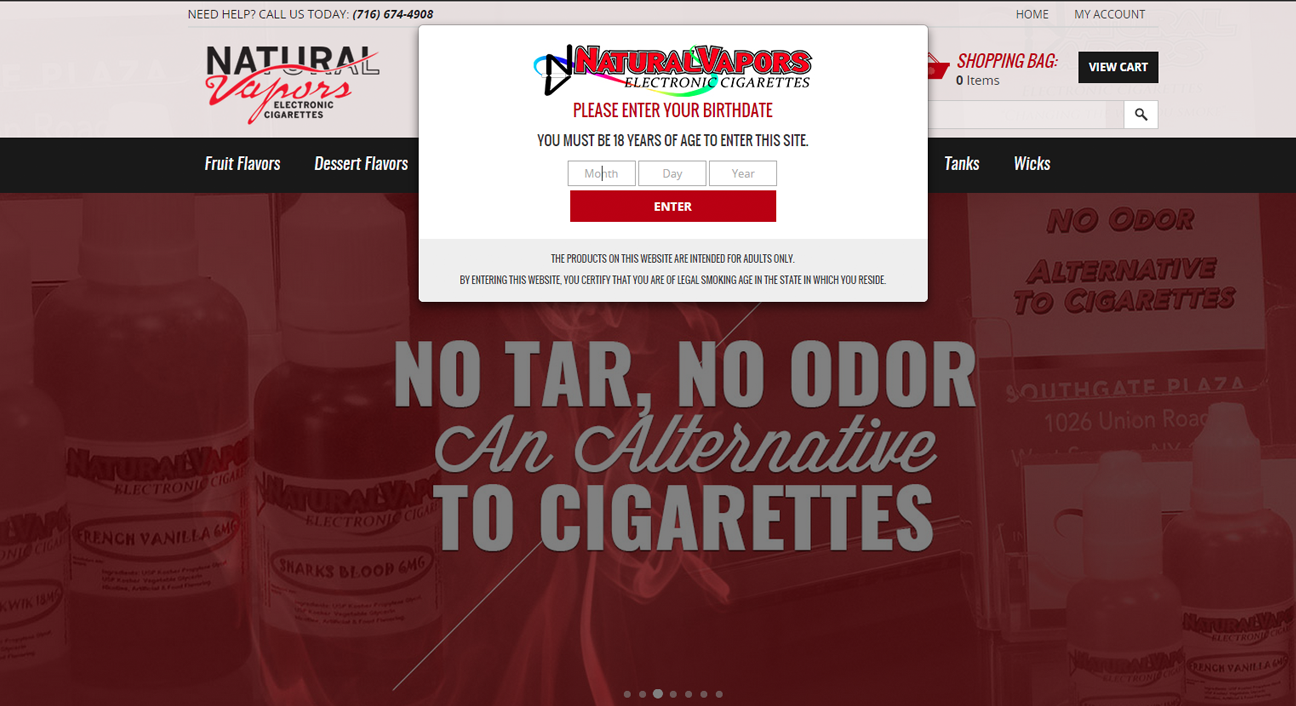 About Fission CMS
Our flagship product, the Fission Content Management System is a powerful web-based CMS that gives you complete control of your website and its content. Our enterprise quality platform, Fission CMS is the top choice for websites that require more features and functionality than our 360 CMS presently offers. Users of all experience levels can use Fission CMS to manage their websites.
The Fission Web System is loaded with over 100 features and tools that make creating, editing and managing your website a breeze. The available options ensure that you'll rarely (if ever) have to worry about your website lacking the capability to perform the tasks you desire. Additionally, you'll never have to deal with server upgrades and updates - we do it all.