Featured News - Current News - Archived News - News Categories

Hurwitz & Fine, P.C. Attorneys At Law Have your Legal Needs Covered with Their New Website
by system
Thu, Nov 12th 2015 02:30 pm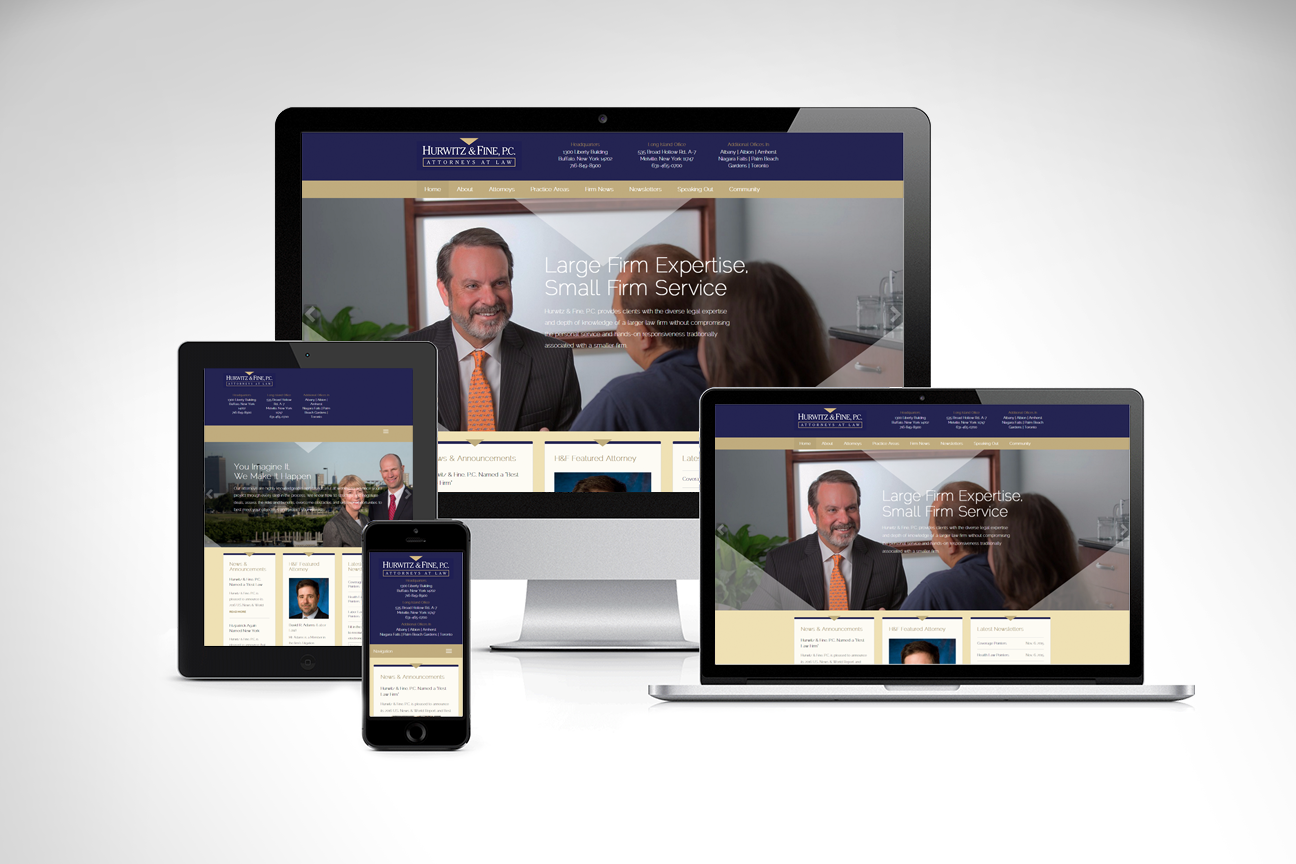 Hurwitz & Fine, PC Has Launched a New Website on 360CMS!
Hurwitz & Fine, PC has remained committed to the philosophy of providing clients with the legal expertise and specialization of a large firm while maintaining the tradition of personalized service that is associated with a much smaller firm. They provide creative, aggressive, and cutting edge solutions to all legal challenges in a professional and cost effective manner.
Hurwitz & Fines, PC's new website helps give them the visibility they need to be a expand their message and has many quality features that help them accomplish their goals. The website features a fully custom & responsive design , content population for 10 of their pages, a full slider on their homepage with high resolution images, setup and configuration with Google Analytics, and additional design services & custom programming for practice groups & attorney profiles.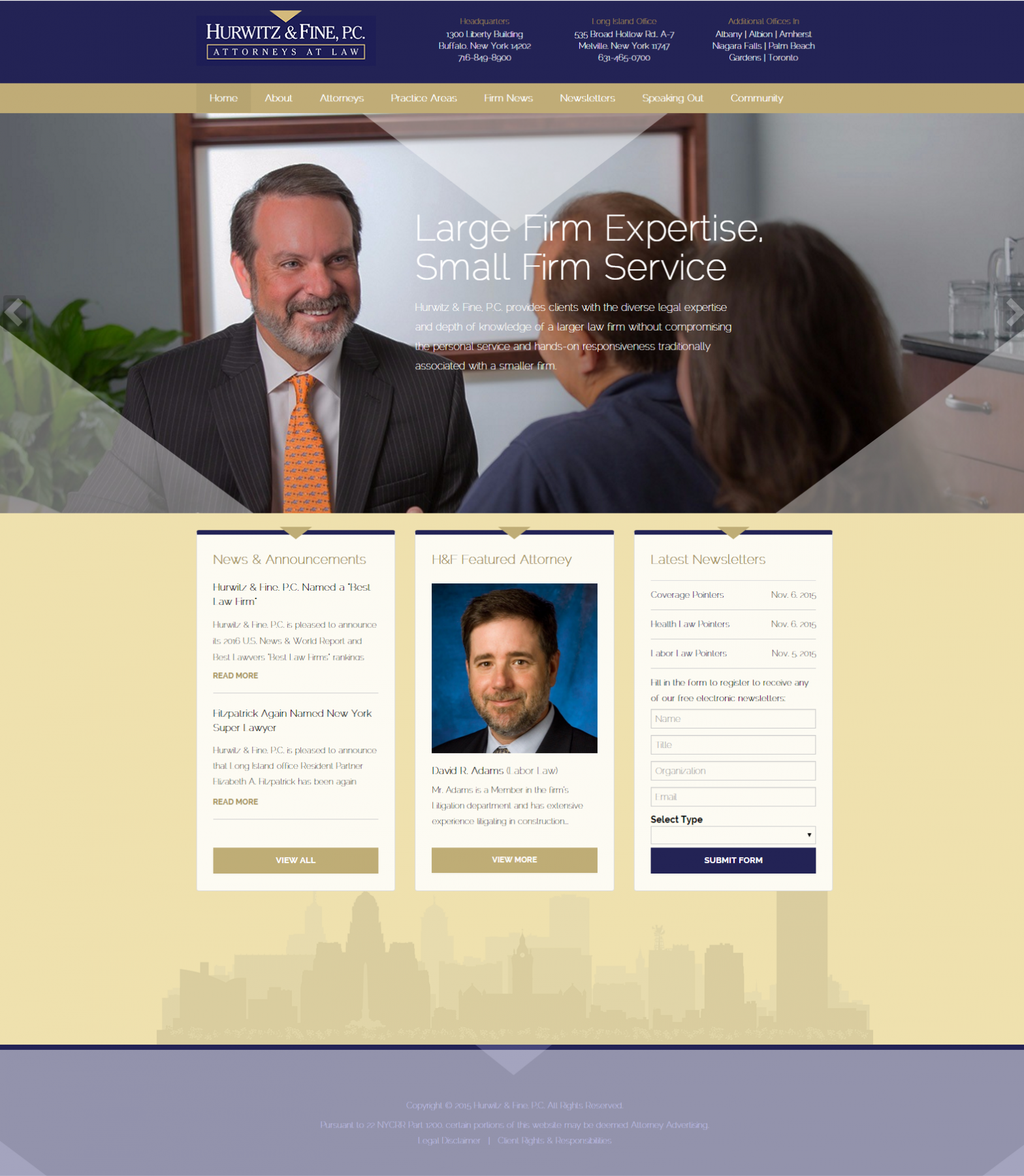 360 CMS
Their new website, built by our in-house development team - 360 CMS is a modern web platform that enables users to easily maintain their website, similar to the Fission Web System, but without as many bells and whistles. 360 CMS includes many of the staples of our flagship Fission platform, such as unlimited content pages, custom forms and user permissions, and a file library for media and images. While 360 CMS may not include some of the more advanced functionality of Fission CMS, our development team spared no expense in ensuring that 360 CMS is a top-notch, simple-to-use platform.
Are you Ready to Build a New Website with 360 CMS? Just Request a Quote to get started!