Featured News - Current News - Archived News - News Categories

Escro Transport Delivers the Goods with Their New Website on 360 CMS
by system
Tue, Dec 22nd 2015 11:50 am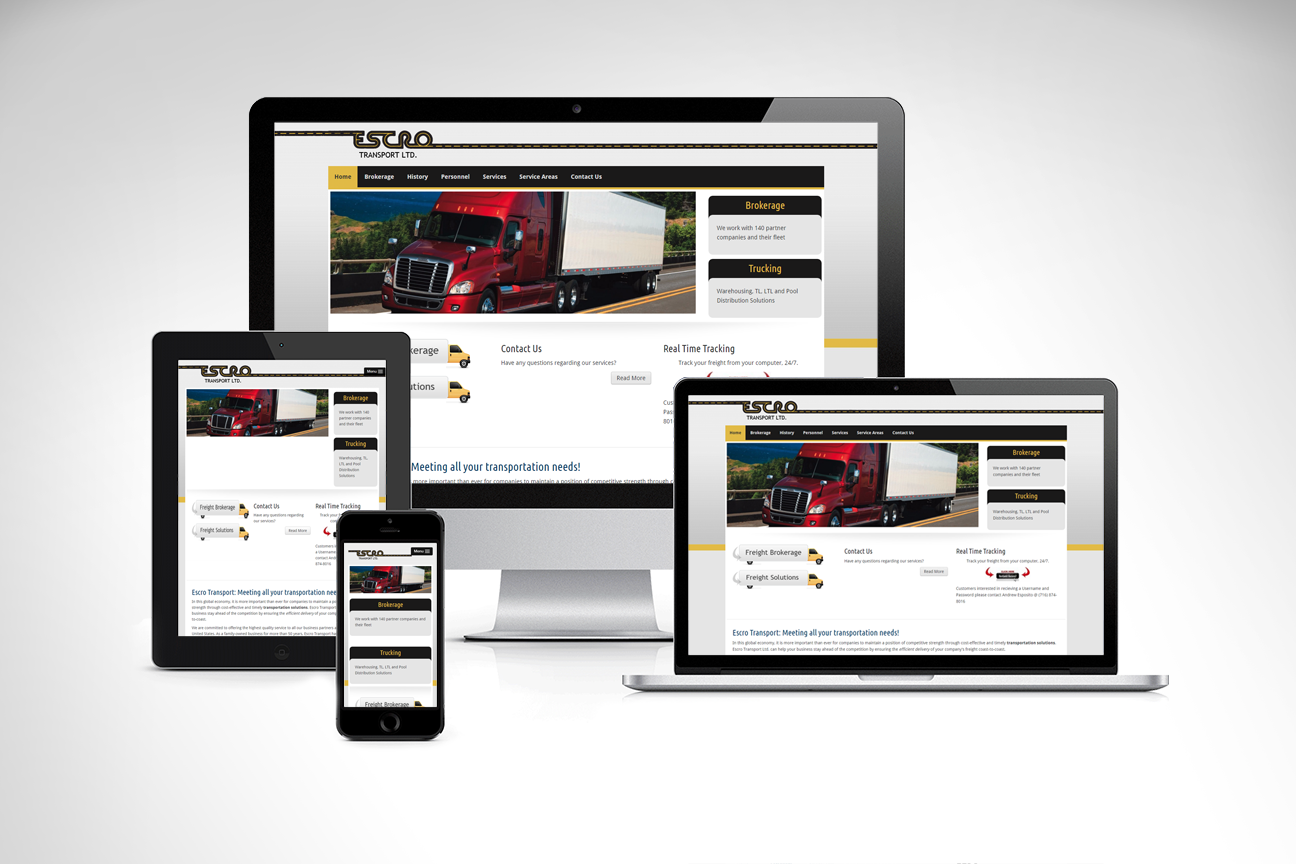 Escro Transport has Launched a New Website on 360CMS!
Escro Transport looks to meet all of your transportation needs with their new website. They understand the importance for companies to maintain a position of competitive strength through cost-effective and timely transportation solutions. Helping your business stay ahead of the competition by ensuring efficient delivery of your company's freight coast-to-coast is important to them, and their new website helps with this goal.
Their new website features high quality images, a unique PC theme, custom content population for 7 pages, and a responsive design that can be viewed on any device.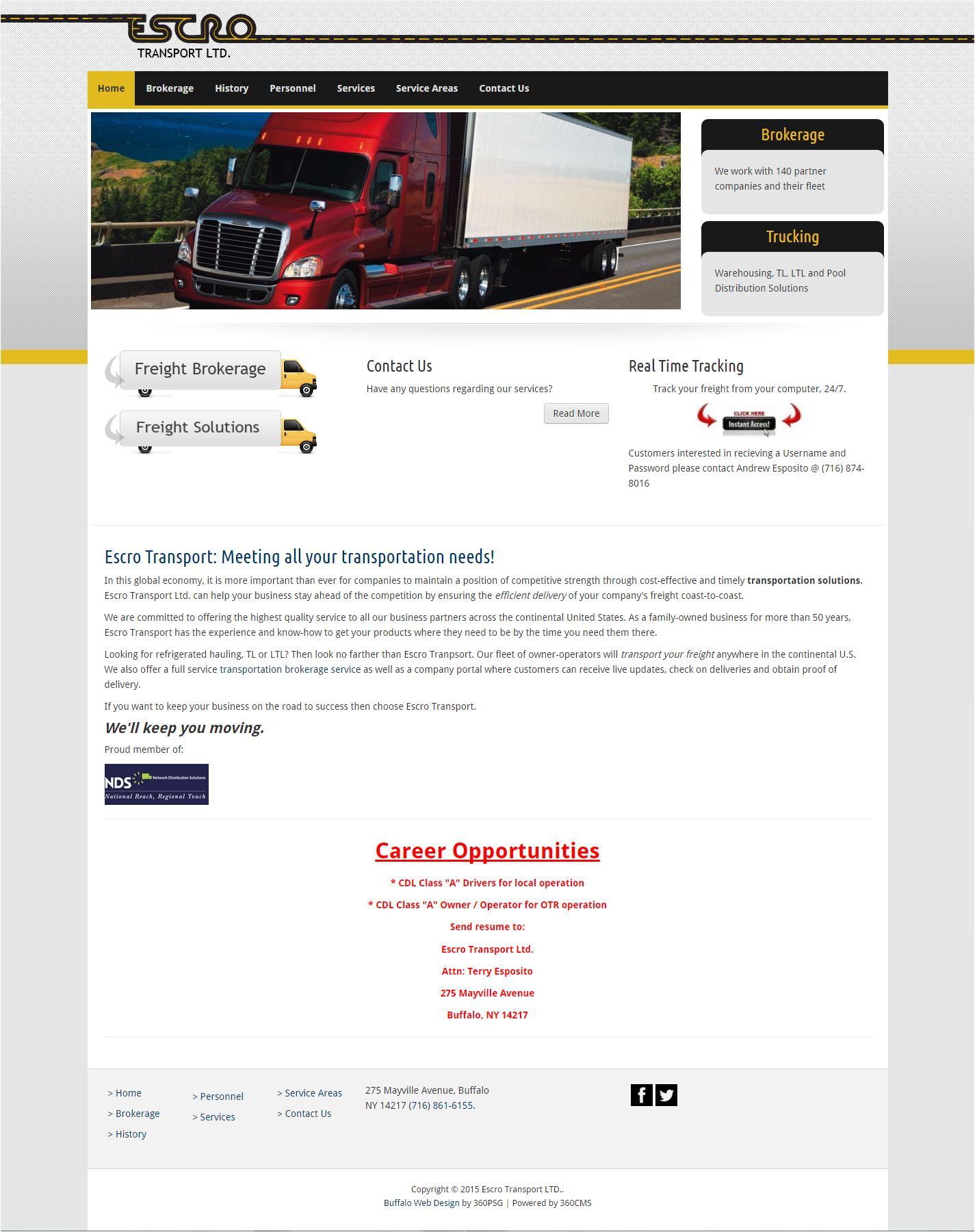 360 CMS
Their new website, built by our in-house development team - 360 CMS is a modern web platform that enables users to easily maintain their website, similar to the Fission Web System, but without as many bells and whistles. 360 CMS includes many of the staples of our flagship Fission platform, such as unlimited content pages, custom forms and user permissions, and a file library for media and images. While 360 CMS may not include some of the more advanced functionality of Fission CMS, our development team spared no expense in ensuring that 360 CMS is a top-notch, simple-to-use platform.
Are you Ready to Build a New Website with 360 CMS? Just Request a Quote to get started!