Featured News - Current News - Archived News - News Categories

Buy Tickets Today for the Wines of the World by the Rotary Club!
by system
Fri, Jan 29th 2016 03:00 pm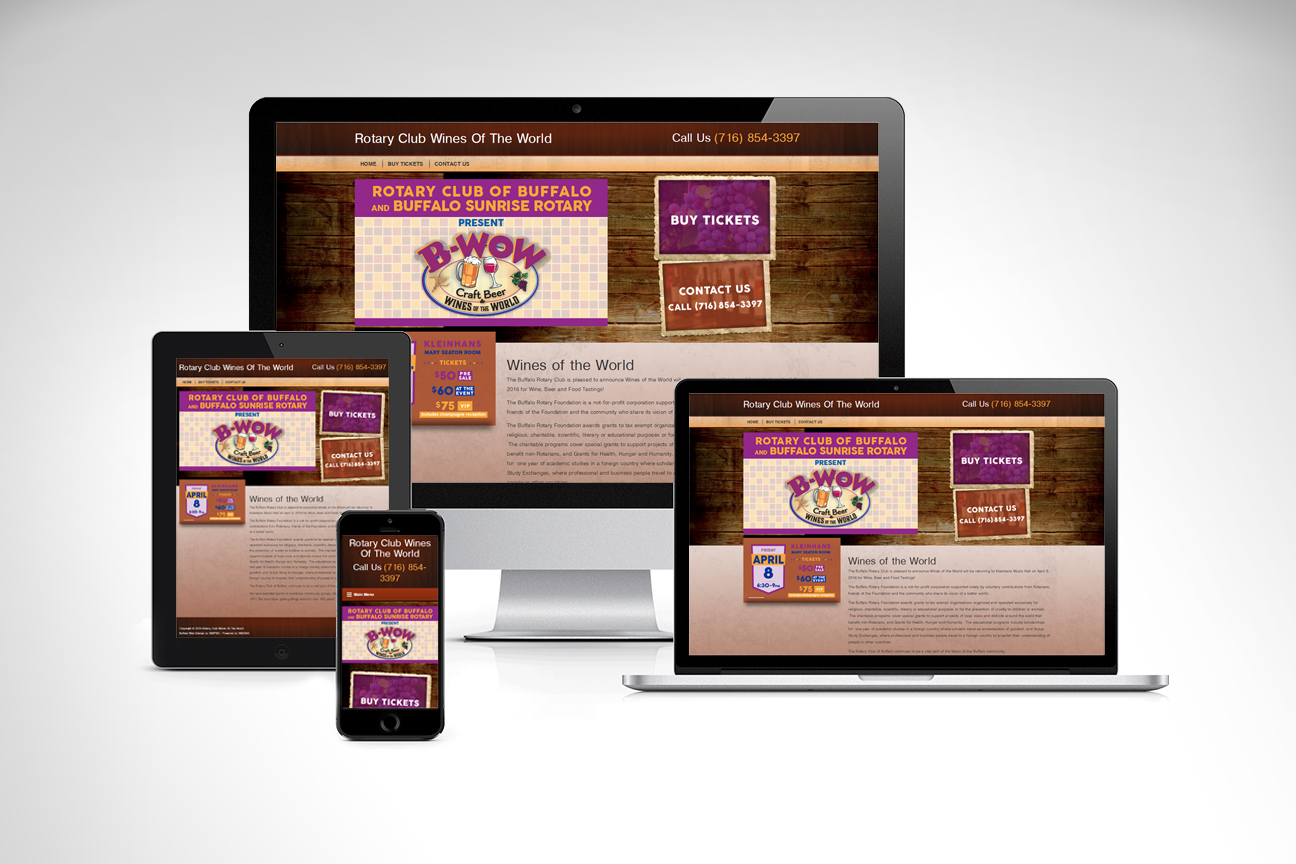 Get Wines of the World Tickets Online with 360CMS!
The Buffalo Rotary Foundation is a not-for-profit corporation supported solely by voluntary contributions from Rotarians, friends of the Foundation and the community who share in its vision of a better world. They are pleased to announce that the Wines of the World will be returning to Kleinhans Music Hall on April 8th, 2016 for Wine, Beer, and Food tastings! They have enlisted a responsive, 360 CMS website to help them spread their message, and sell tickets.
Their new website has all the features a responsive design, and an eCommerce function to help assist them with digital sales.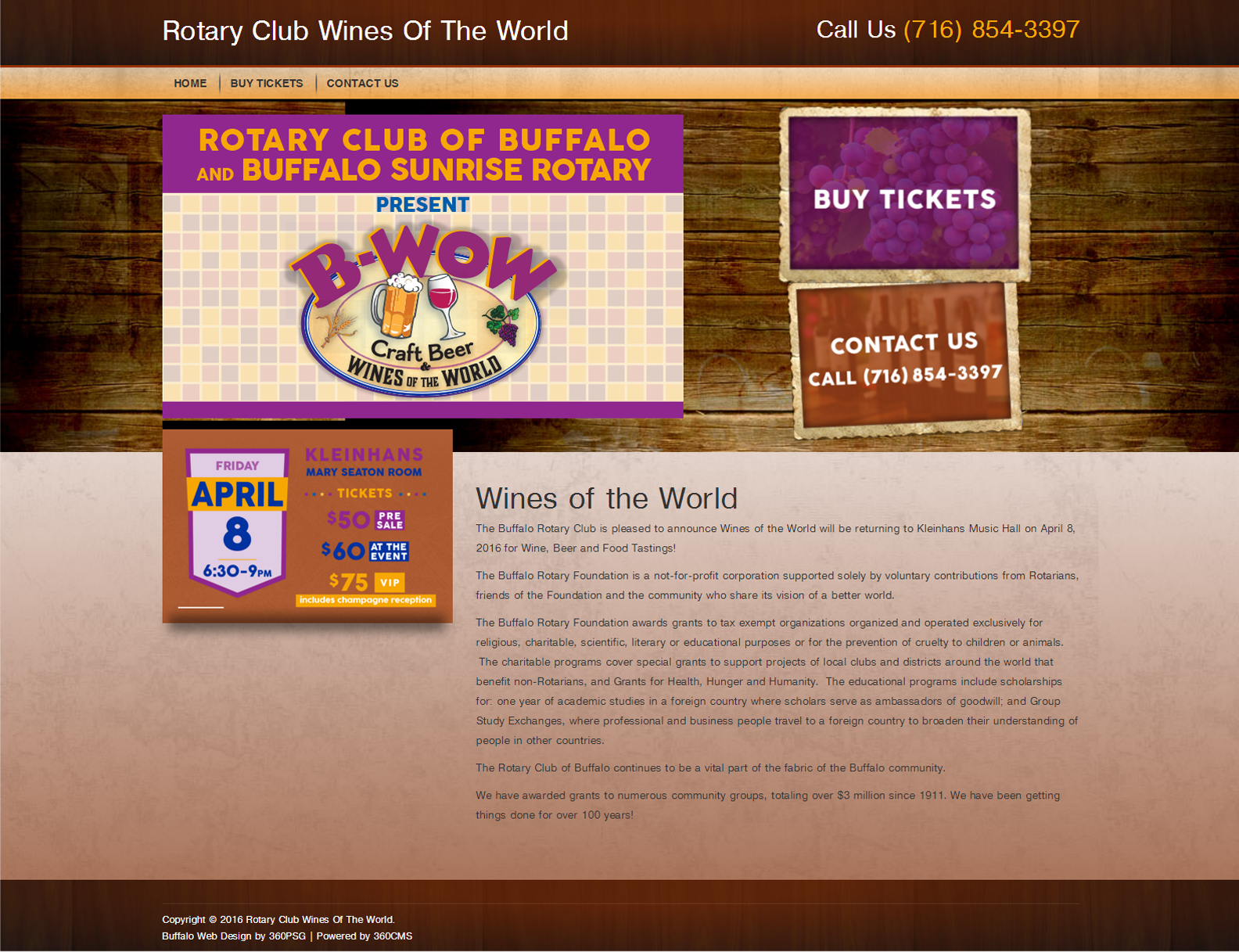 360 CMS
Their new website, built by our in-house development team - 360 CMS is a modern web platform that enables users to easily maintain their website, similar to the Fission Web System, but without as many bells and whistles. 360 CMS includes many of the staples of our flagship Fission platform, such as unlimited content pages, custom forms and user permissions, and a file library for media and images. While 360 CMS may not include some of the more advanced functionality of Fission CMS, our development team spared no expense in ensuring that 360 CMS is a top-notch, simple-to-use platform.
Are you Ready to Build a New Website with 360 CMS? Just Request a Quote to get started!