Featured News - Current News - Archived News - News Categories

New Website Launch for Yancey's Fancy
by system
Thu, Jun 25th 2015 02:00 pm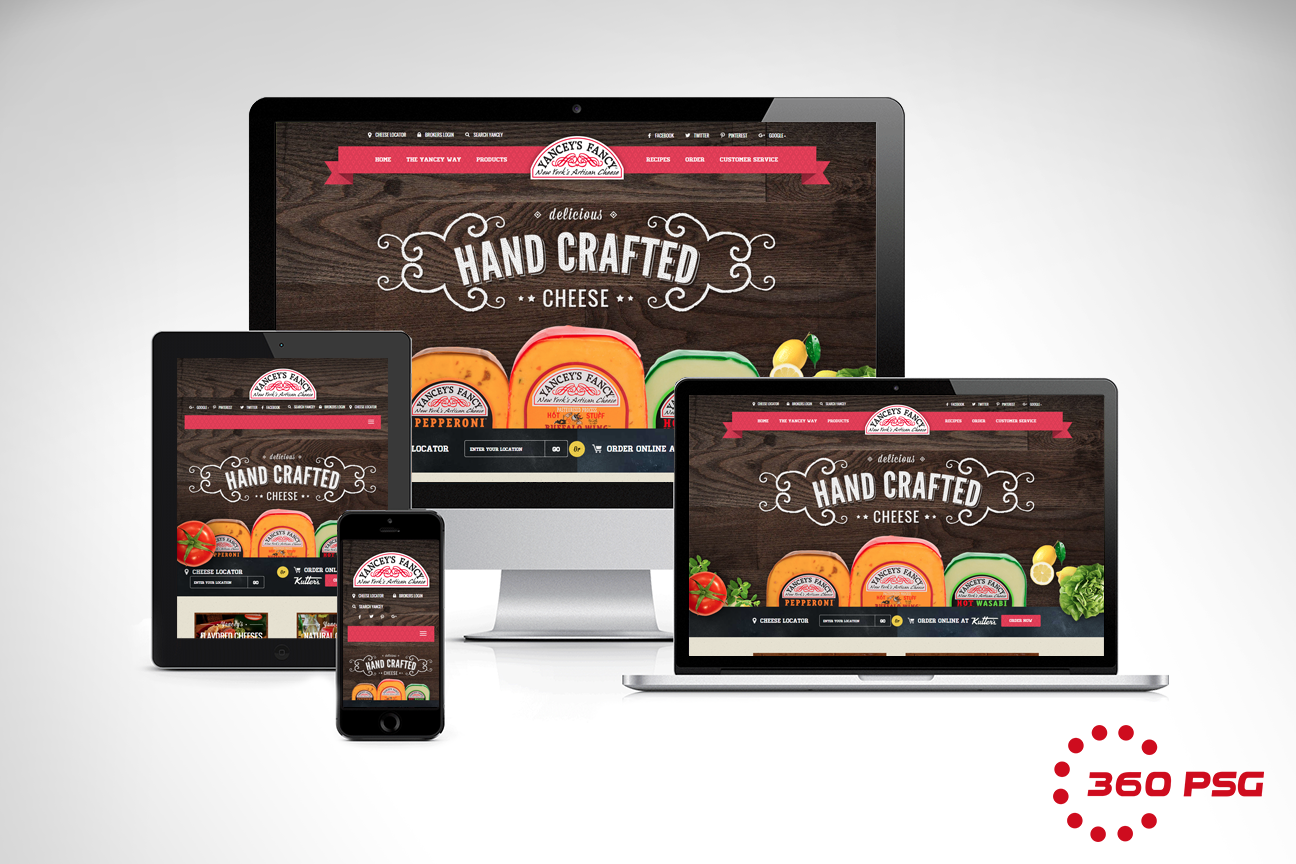 Artisan Design for Yancey's Fancy
Known as "New York's Artisan Cheese," Yancey's Fancy has launched over fifty varieties of specialty cheeses that reintroduce the flavors that made New York famous for handcrafted cheddar. In need of a website that reflected the utmost commitment to their craft, the web design team at 360 PSG provided Yancey's Fancy with a custom redesign that spotlights their complete selection of artisan cheeses.
Their custom design features unique features and functionality. Displayed prominently on their homepage are high quality food images that add a 3 dimensional quality to with an artisan backdrop. Their site also features a detailed responsive list of their special recipes, designed for interaction and click through. There is also a custom cheese locator that allows customers to view all retail outlets, and high resolution product photos that showcase their cheeses. The site is equipped with online ordering for e-commerce, and is fully integrated with their social media for maximum exposure. Like Yancey's artisan cheese, this website is a true work of art.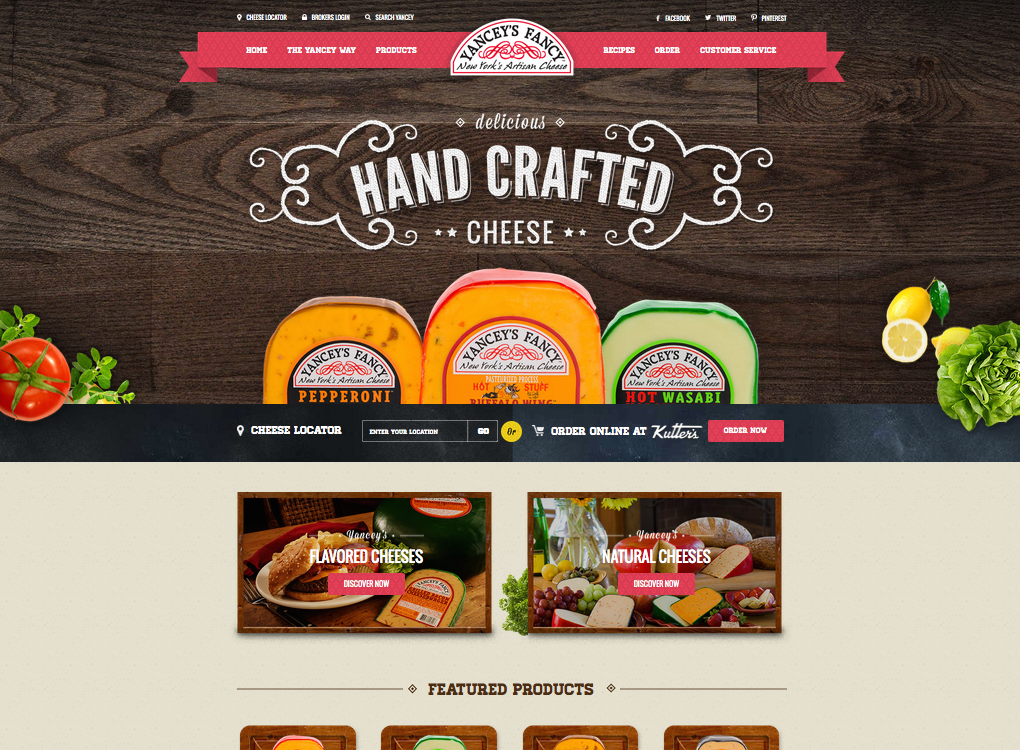 360 CMS

Their new website, built by our in-house development team - 360 CMS is a modern web platform that enables users to easily maintain their website, similar to the Fission Web System, but without as many bells and whistles. 360 CMS includes many of the staples of our flagship Fission platform, such as unlimited content pages, custom forms and user permissions, and a file library for media and images. While 360 CMS may not include some of the more advanced functionality of Fission CMS, our development team spared no expense in ensuring that 360 CMS is a top-notch, simple-to-use platform.
Are you Ready to Build a New Website with 360 CMS? Just Request a Quote to get started!