Featured News - Current News - Archived News - News Categories

Have Faith Buffalo Inspires with their Innovative, Custom Website Design
by system
Wed, Aug 5th 2015 02:00 pm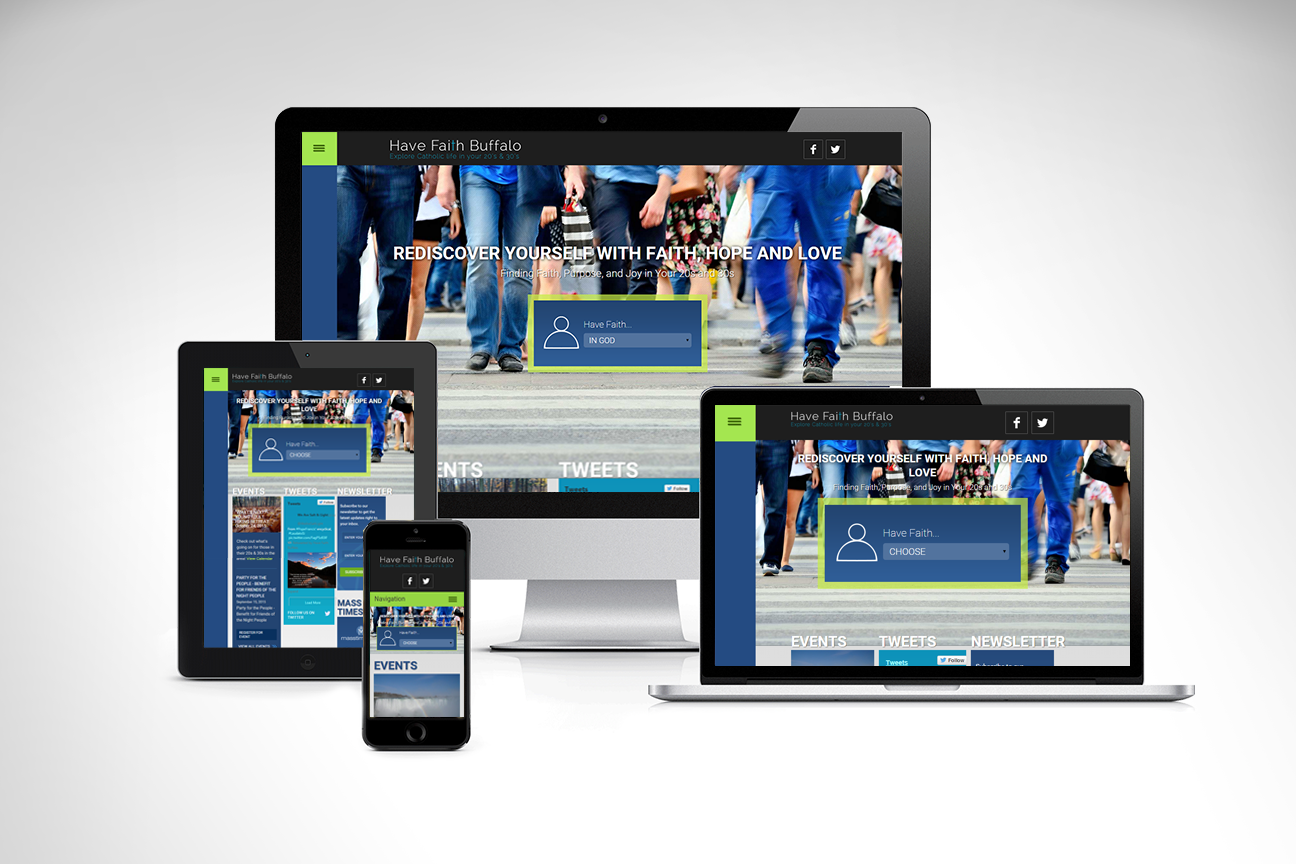 Fully Responsive, Custom Design for Have Faith Buffalo
Have Faith Buffalo
is an outreach of the
Diocese of Buffalo aimed at empowering all people in their 20s and 30s, regardless of their background. Their outreach to the youth of Buffalo supports faith and reinforces connections between young adults with each other, Jesus, and the Church. Their fully responsive, custom design
focuses to inspire the youth and carry their message in an innovative, and visually striking way.
Along with their custom design, 360 has also developed a custom Facebook fan page and a Twitter Brand page to be fully integrated into their website with analytics. Developing their social presence as well as a strong web presence will help Have Faith Buffalo grow and succeed in the region for years to come.
About Fission CMS
Our flagship product, the Fission Content Management System is a powerful web-based CMS that gives you complete control of your website and its content. Our enterprise quality platform, Fission CMS is the top choice for websites that require more features and functionality than our 360 CMS presently offers. Users of all experience levels can use Fission CMS to manage their websites.
The Fission Web System is loaded with over 100 features and tools that make creating, editing and managing your website a breeze. The available options ensure that you'll rarely (if ever) have to worry about your website lacking the capability to perform the tasks you desire. Additionally, you'll never have to deal with server upgrades and updates - we do it all.
Are you Ready to Build a New Website with 360 PSG? Just Request a Quote to get started!