Featured News - Current News - Archived News - News Categories

Cradle Beach has a New Responsive Website Re-Design
by system
Sun, Oct 4th 2015 09:00 am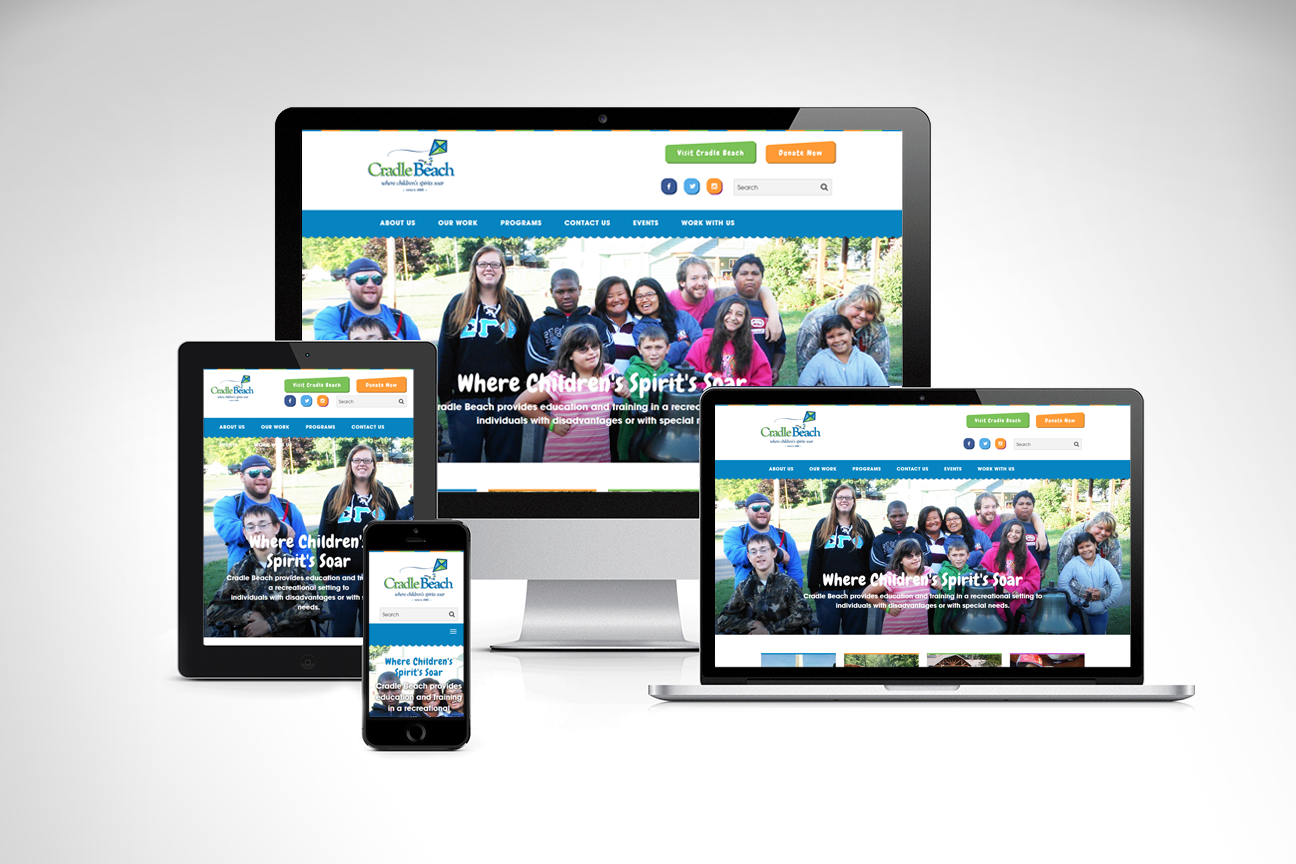 Cradle Beach has a New Responsive Website
For almost 120 years, thousands of Western New York parents have trusted Cradle Beach with their physically and emotionally vulnerable children. When other institutions could not care for children, Cradle Beach was there every summer with medical attention, caring adults, and measurable results. Their commitment to WNY is captured in their new website design.
Their custom design features unique features and functionality. They have a custom redesign that fits their branding seamlessly into their website. It features unique content population for 19 of their pages, a custom recurring order placement function, a custom donation function, and full integration with any device.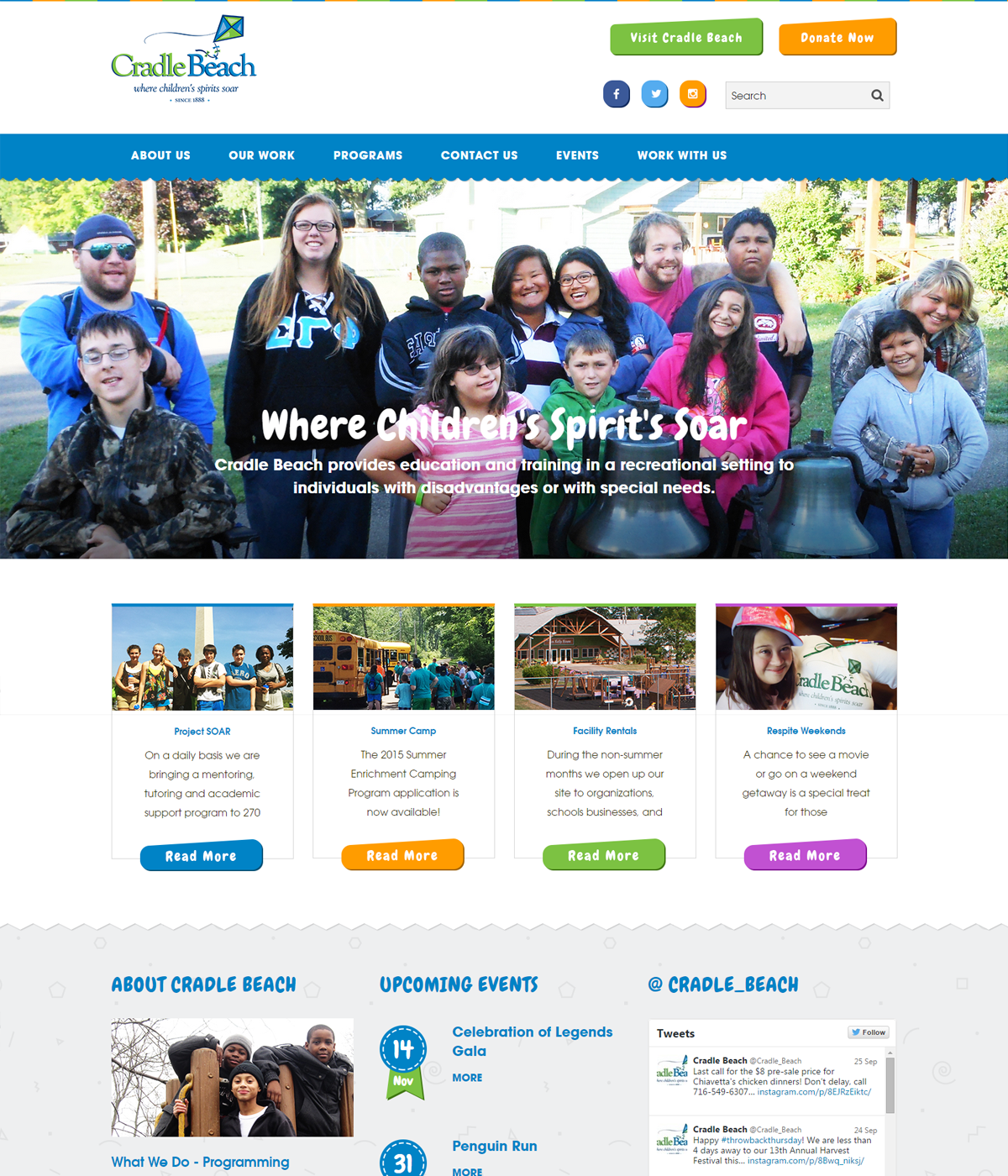 About Fission CMS
Our flagship product, the Fission Content Management System is a powerful web-based CMS that gives you complete control of your website and its content. Our enterprise quality platform, Fission CMS is the top choice for websites that require more features and functionality than our 360 CMS presently offers. Users of all experience levels can use Fission CMS to manage their websites.
The Fission Web System is loaded with over 100 features and tools that make creating, editing and managing your website a breeze. The available options ensure that you'll rarely (if ever) have to worry about your website lacking the capability to perform the tasks you desire. Additionally, you'll never have to deal with server upgrades and updates - we do it all.