Featured News - Current News - Archived News - News Categories

First Night Buffalo Brings in the New Year with Their New Website on Fission CMS
by system
Mon, Dec 7th 2015 10:00 am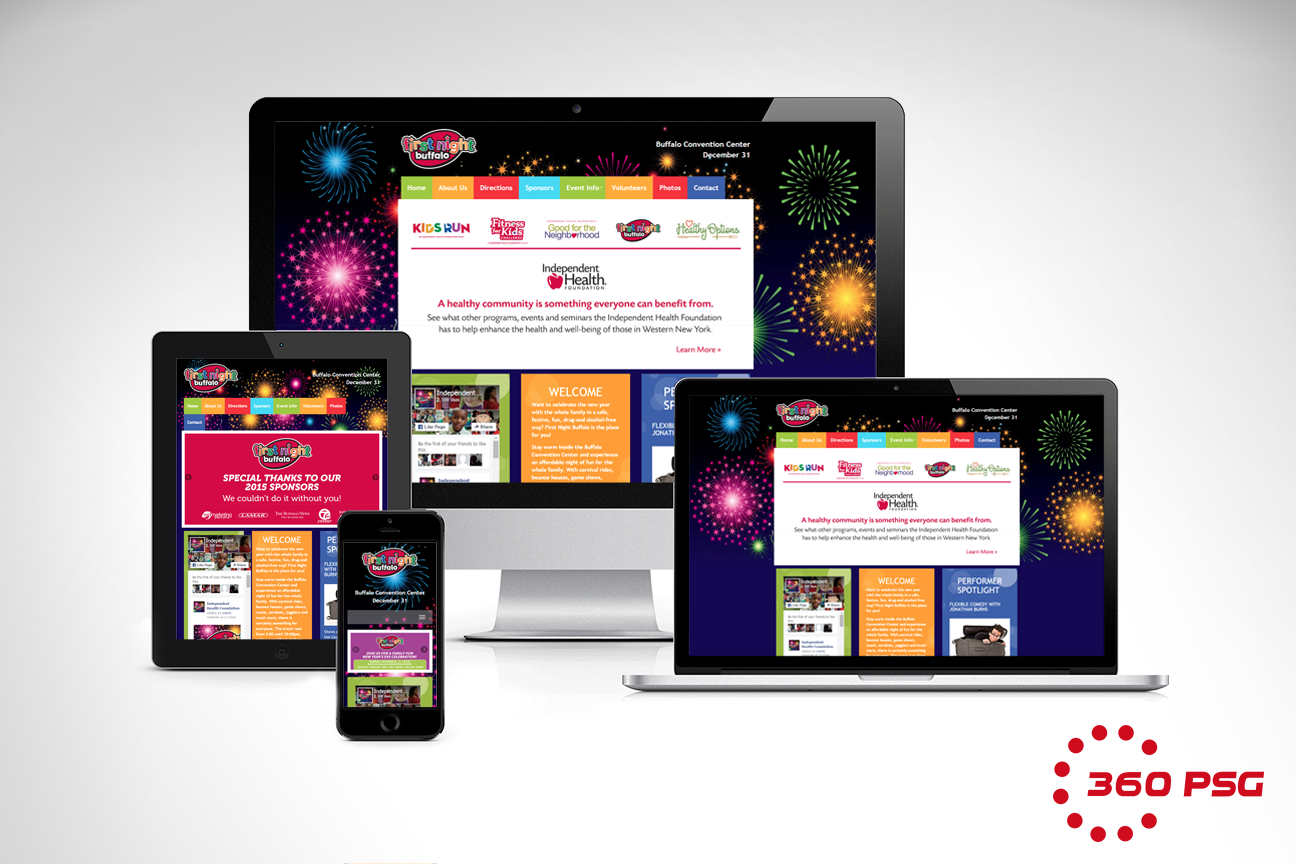 First Night Buffalo has a Custom Responsive Website
What began as a celebration of the arts in the city of Boston, First Night made its way to Buffalo in 1989, thanks to the efforts of WNY United Against Drugs and Alcohol Abuse in cooperation with Rich Products. Independent Health has since secured the event, and volunteers are a crucial component tot he event's success. With more than 50 individuals volunteer their time each year to assist with pre-event set up, admissions, crowd control, site management, and a myriad of other responsibilities. Their new, responsive website gives them the strong brand recognition and functionality to make their event a success every year!
Their custom design features a ton of unique features and functionality. Their website also features a PSD theme from our theme library which is responsive, a slider on the homepage, an image gallery, bold branding, and content population for 10 of their pages.
Click below to see the features of the website for yourself!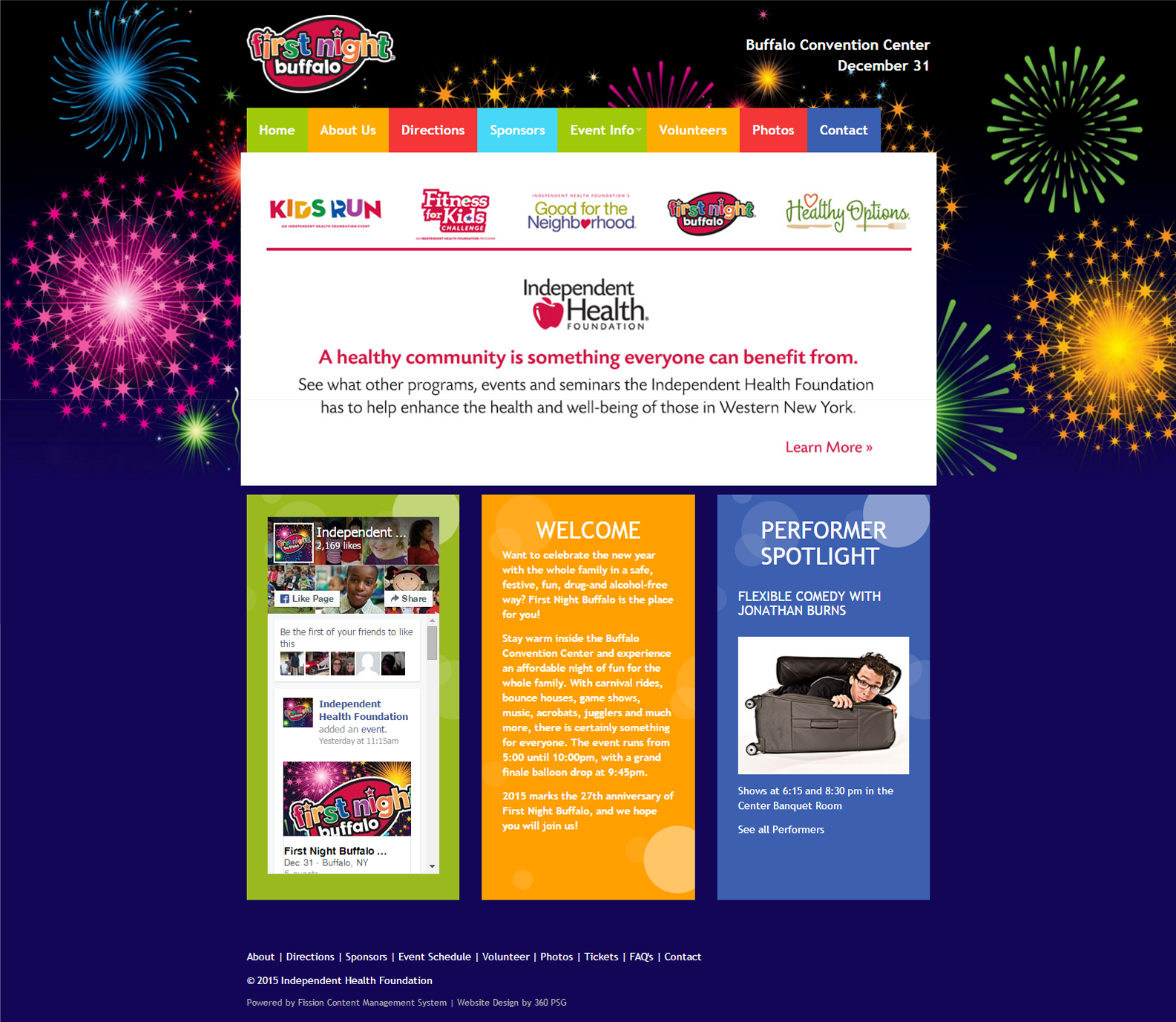 About Fission CMS
Our flagship product, the Fission Content Management System is a powerful web-based CMS that gives you complete control of your website and its content. Our enterprise quality platform, Fission CMS is the top choice for websites that require more features and functionality than our 360 CMS presently offers. Users of all experience levels can use Fission CMS to manage their websites.
The Fission Web System is loaded with over 100 features and tools that make creating, editing and managing your website a breeze. The available options ensure that you'll rarely (if ever) have to worry about your website lacking the capability to perform the tasks you desire. Additionally, you'll never have to deal with server upgrades and updates - we do it all.