Featured News - Current News - Archived News - News Categories

CEL Alumni Promotes Business Growth With the Help of Their Custom, Responsive, Redesign
by system
Mon, Jan 11th 2016 10:35 am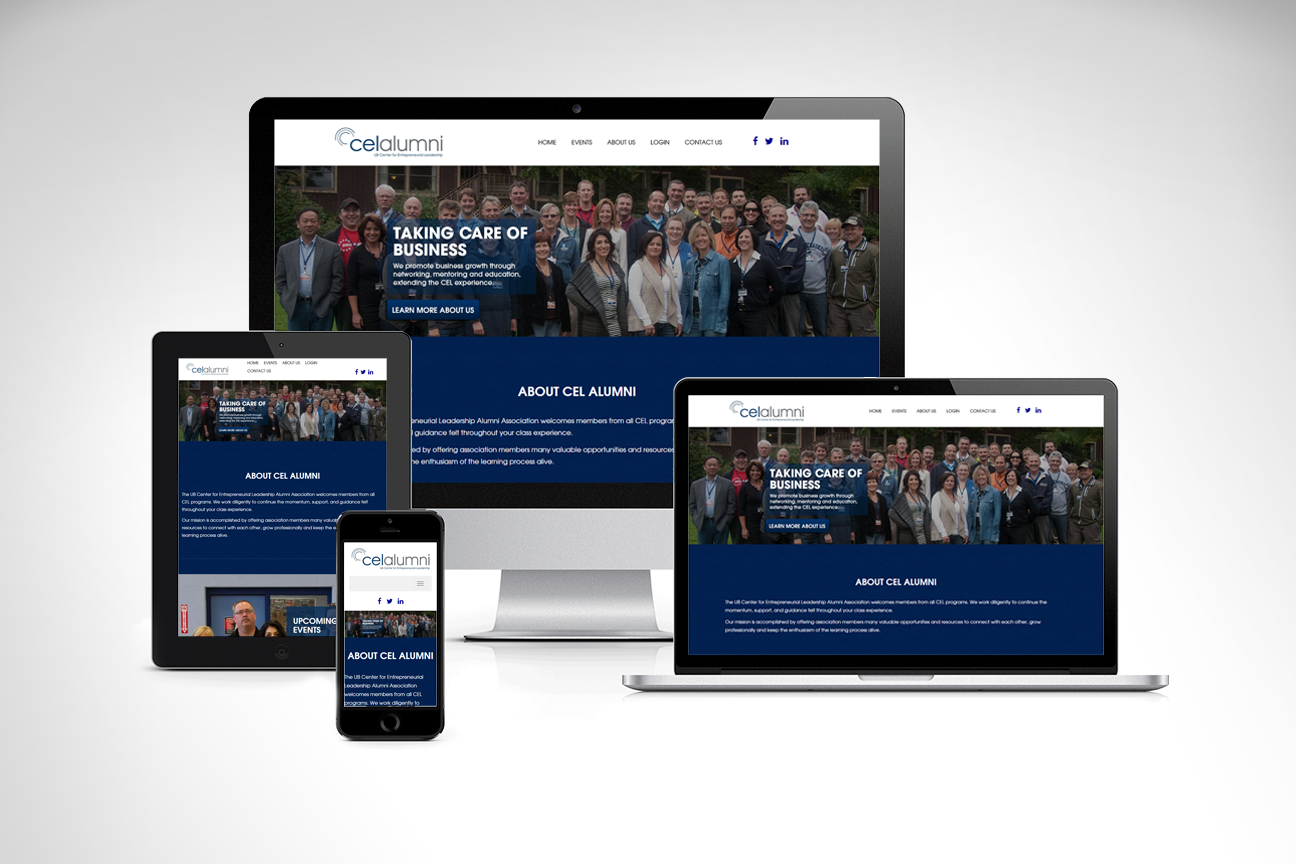 CEL Alumni have a Custom Responsive Website
The UB Center for Entrepreneurial Leadership Alumni Association work diligently to offer association members many valuable opportunities and resources to connect with each other, grow professionally, and keep the enthusiasm of the learning process alive deep into member's careers. They promote business growth through networking, mentoring, and education extending the CEL experience. Their website redesign on Fission CMS is a powerful organizational tool that helps keeps members organized and up to date with the organization.
Their custom redesign features a ton of unique features and functionality. Their website also features a unique design which is responsive, custom programming on the homepage, an event component, bold branding, and content population for 20 of their pages.
Click below to see the features of the website for yourself!

About Fission CMS
Our flagship product, the Fission Content Management System is a powerful web-based CMS that gives you complete control of your website and its content. Our enterprise quality platform, Fission CMS is the top choice for websites that require more features and functionality than our 360 CMS presently offers. Users of all experience levels can use Fission CMS to manage their websites.
The Fission Web System is loaded with over 100 features and tools that make creating, editing and managing your website a breeze. The available options ensure that you'll rarely (if ever) have to worry about your website lacking the capability to perform the tasks you desire. Additionally, you'll never have to deal with server upgrades and updates - we do it all.