Responsive Website Conversion
Is Your Website Outdated? At 360 PSG we have affordable solutions that will make your website responsive to changes in different screen sizes.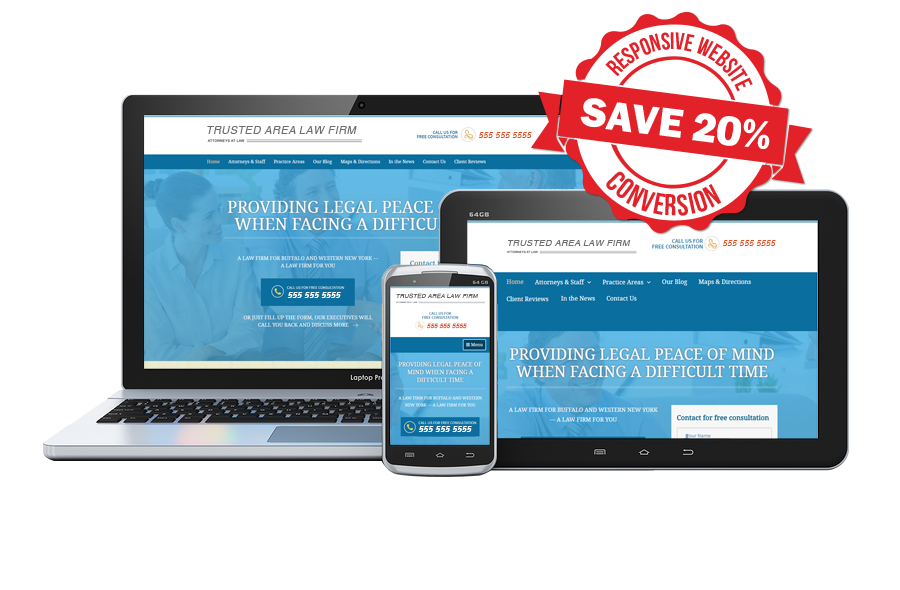 A Special Deal to Build Your Mobile-Friendly Business Web Presence Today!
Investing in your website helps solidify your online presence, and helps make you money outside of your brick and mortar, 24 hours a day, 365 days a year. To make this an easy decision for you, if you call us within our promotional period, we will offer you a 20% discount on our standard pricing to make your site responsive. That is a savings of $300.
Why Should You Have a Responsive Website?
As the market moves away from the traditional desktop computer, it becomes increasingly important for your website to look good on all screen sizes, so you aren't losing any sales. Here are the numbers behind the shift to responsive web design:
Non Responsive Site is Losing You Sales
40% of consumers will choose a different search result if the first is not mobile-friendly.
Search Engine Boost
As of April 21st, Google globally implemented a mobile-friendly update boosting the ranking of any site that is responsive on mobile search results.
Starting the Buying Cycle
81% of customers will research online before making a purchasing decision.
Convenience
With the power of purchasing at their fingertips, 4 out of 5 consumers are turning to their mobile devices to make buying decisions online.
Responsive Designs that We're Proud of
Delivering Powerful Results to Industry Leaders.
Get Started With Your Responsive Website Conversion and Save 20% Today!