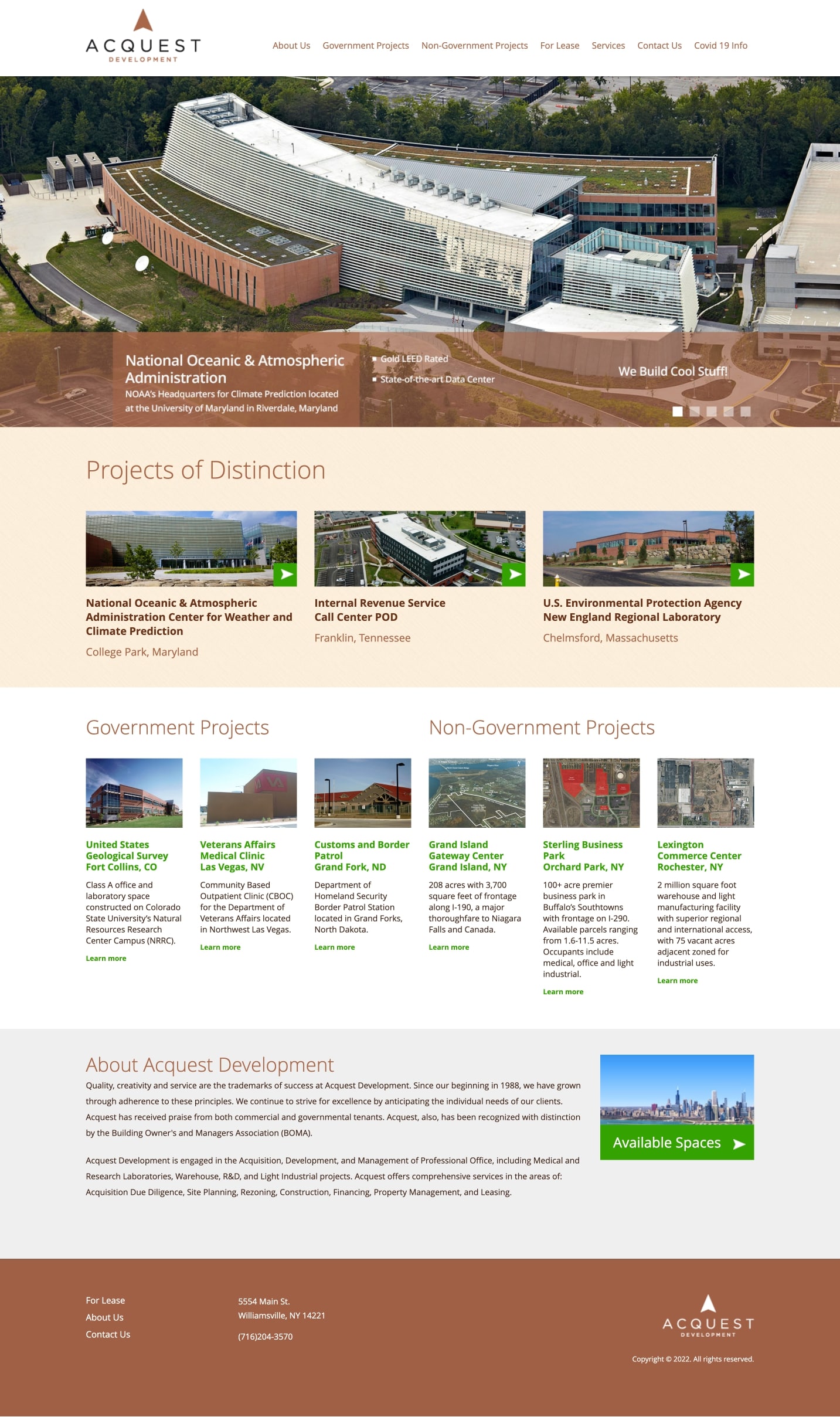 Overview
Published: May 1, 2013
Acquest Development is engaged in the Acquisition, Development, and Management of Professional Office, including Medical and Research Laboratories, Warehouse, R&D, and Light Industrial projects. 360 PSG has recently launched a newly developed website for Acquest on Fission CMS.
Categories
Services
---
About the project
Quality, creativity and service are the trademarks of success at Acquest Development. Since their beginning in 1988, Acquest has grown through adherence to these principles. They continue to strive for excellence by anticipating the individual needs of their clients. Acquest has received praise from both commercial and governmental tenants.
About Fission CMS
Our flagship product, the Fission Content Management System is a powerful web-based Fission CMS that gives you complete control of your website and its content. Our enterprise quality platform, Fission CMS is the top choice for websites that require more features and functionality than our 360 CMS presently offers. Users of all experience levels can use Fission CMS to manage their websites.
The Fission Content Management System is loaded with over 100 features and tools that make creating, editing and managing your website a breeze. The available options ensure that you'll rarely (if ever) have to worry about your website lacking the capability to perform the tasks you desire. Additionally, you'll never have to deal with server upgrades and updates - we do it all.
Are you Ready to Build a New Website with 360 PSG? Just Request a Quote to get started!
---