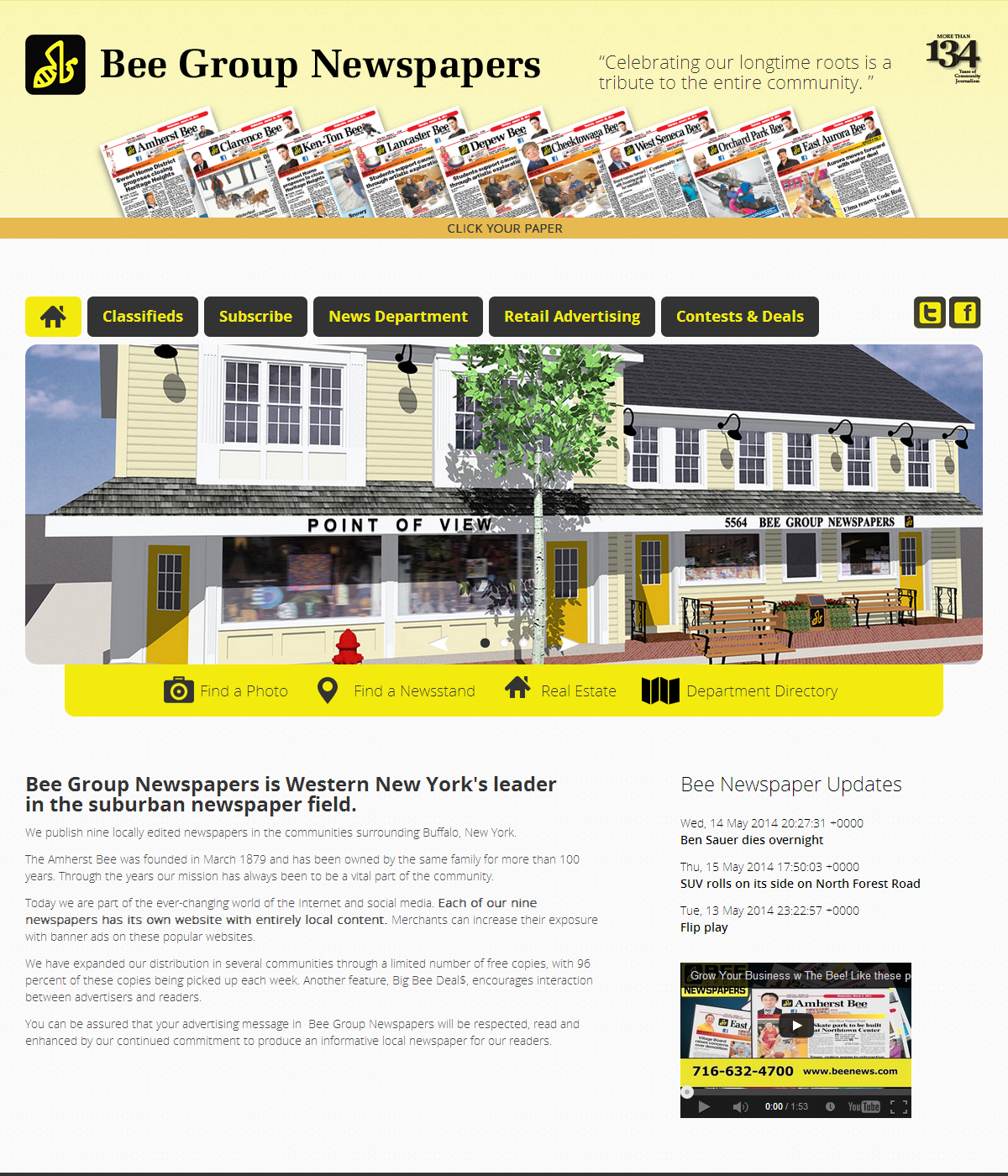 Overview
Published: May 15, 2014
The Bee Group is WNY's leading suburban periodical, publishing nine locally edited papers in the communities surrounding Buffalo, NY.
Categories
Services
---
About the project
Founded in March 1879, The Amherst Bee has been owned by the same family for more than 100 years. Today, The Bee Group Newspapers offers nine suburban papers, each with its own website and entirely local content. Each Bee paper has its own website featuring the most current news, as well as a searchable archive dating back several years. Subscribers are able to read the their news immediately on the Web, while non-subscribers have full access four weeks after each date of publication. The websites also offer prominent spaces for advertising.
As for the website's design, The Bee Group's custom responsive site also includes premium content population, with CSS animations in the masthead menu, as well as throughout the site.
---