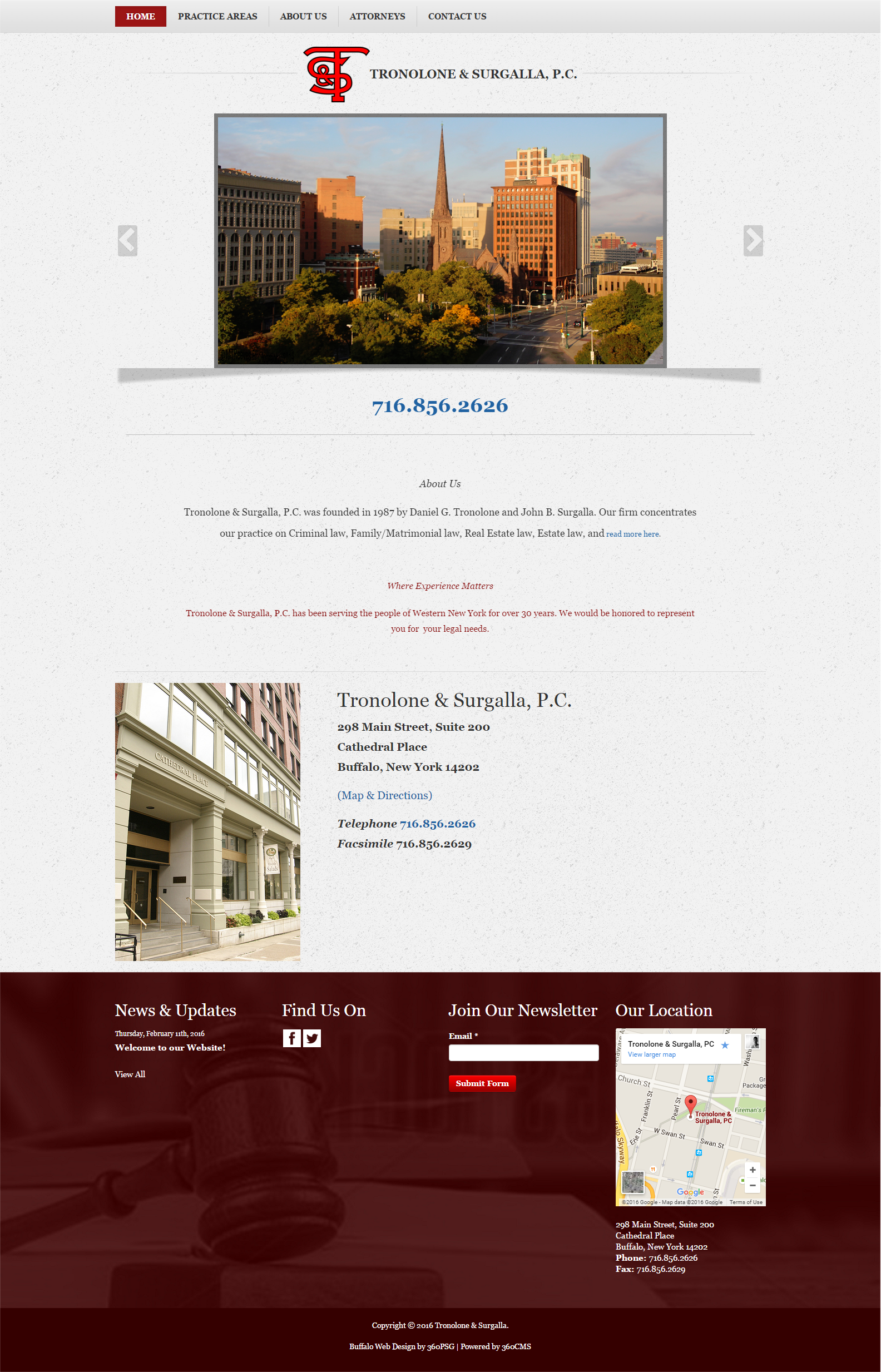 Tronolone and Surgalla, P.C.
Overview
Published: May 2, 2016
Tronolone & Surgalla continue to place their clients first with a new 360 CMS responsive website.
Categories
Services
---
About the project
Tronolone & Surgalla approaches each client with a mapped out strategic plan that is tailored to their needs. Their team approach sets them aside from other law firms, and they help their clients achieve the best possible outcome not only quickly, but in the most cost effective manner. They bring their services online with a new 360 CMS website that features a PC theme from our theme library, high quality images that are unique to their firm, a featured attorney page, and integration with analytics and social media.
---