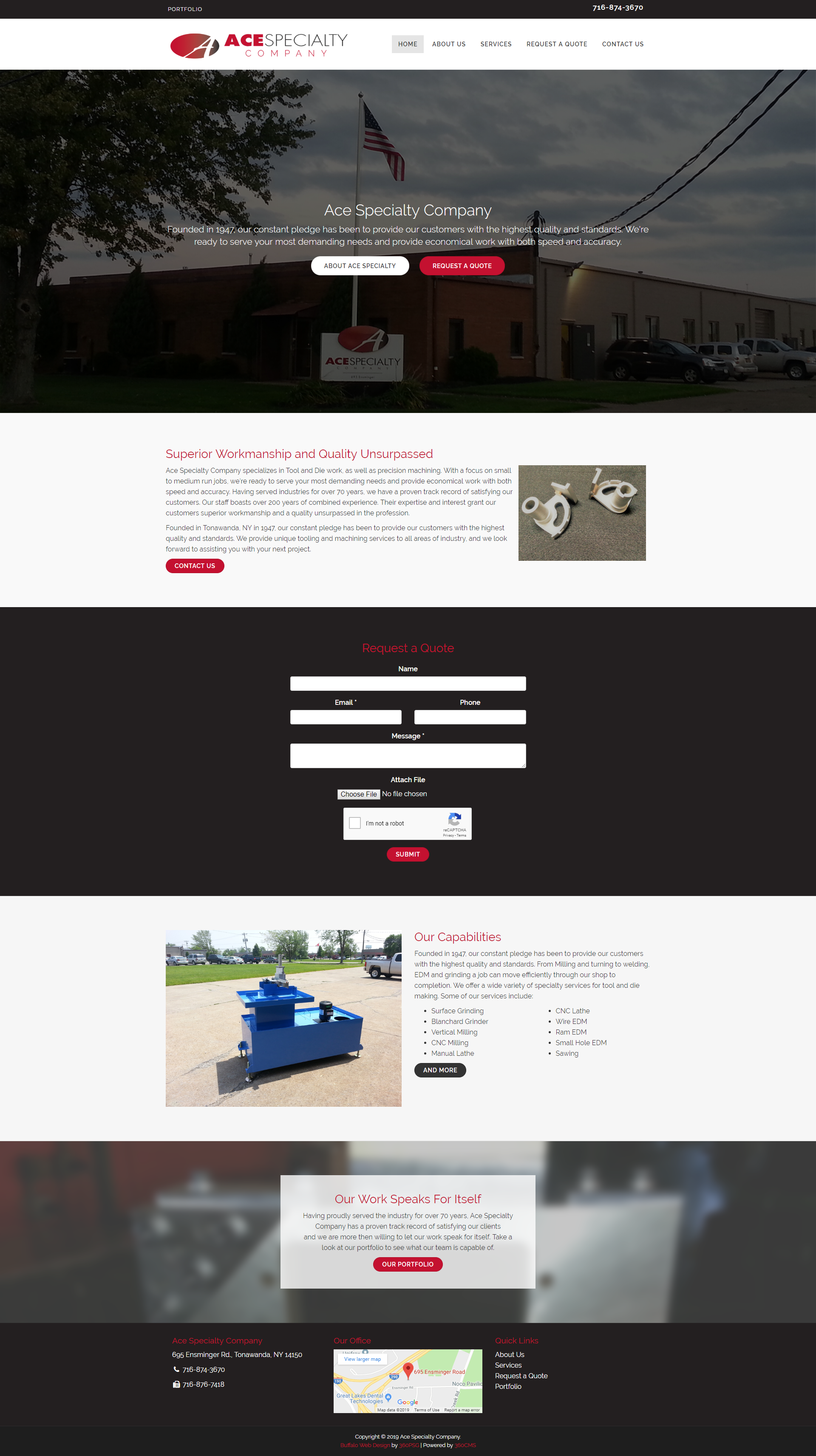 Overview
Published: Apr 24, 2019
Since 1947, Ace Specialty Company has provided its customers with superior workmanship and quality; as always, we aimed for superior quality with their 360 CMS website, too!
Categories
Services
---
About the project
Founded in 1947, Ace Specialty specializes in tool and die work as well as precision machining. Focusing on small to medium run jobs, Ace has the capability to perform a variety of operations in house. Milling and turning, welding, EDM, grinding, no matter the job, it will move efficiently through to completion.
Ace Specialty Company's fully responsive, themed 360 CMS website highlights their experience and expertise and helps connect with customers online. Visitors to the site can learn more about the company and its capabilities, and even request a quote online directly through the website.
---