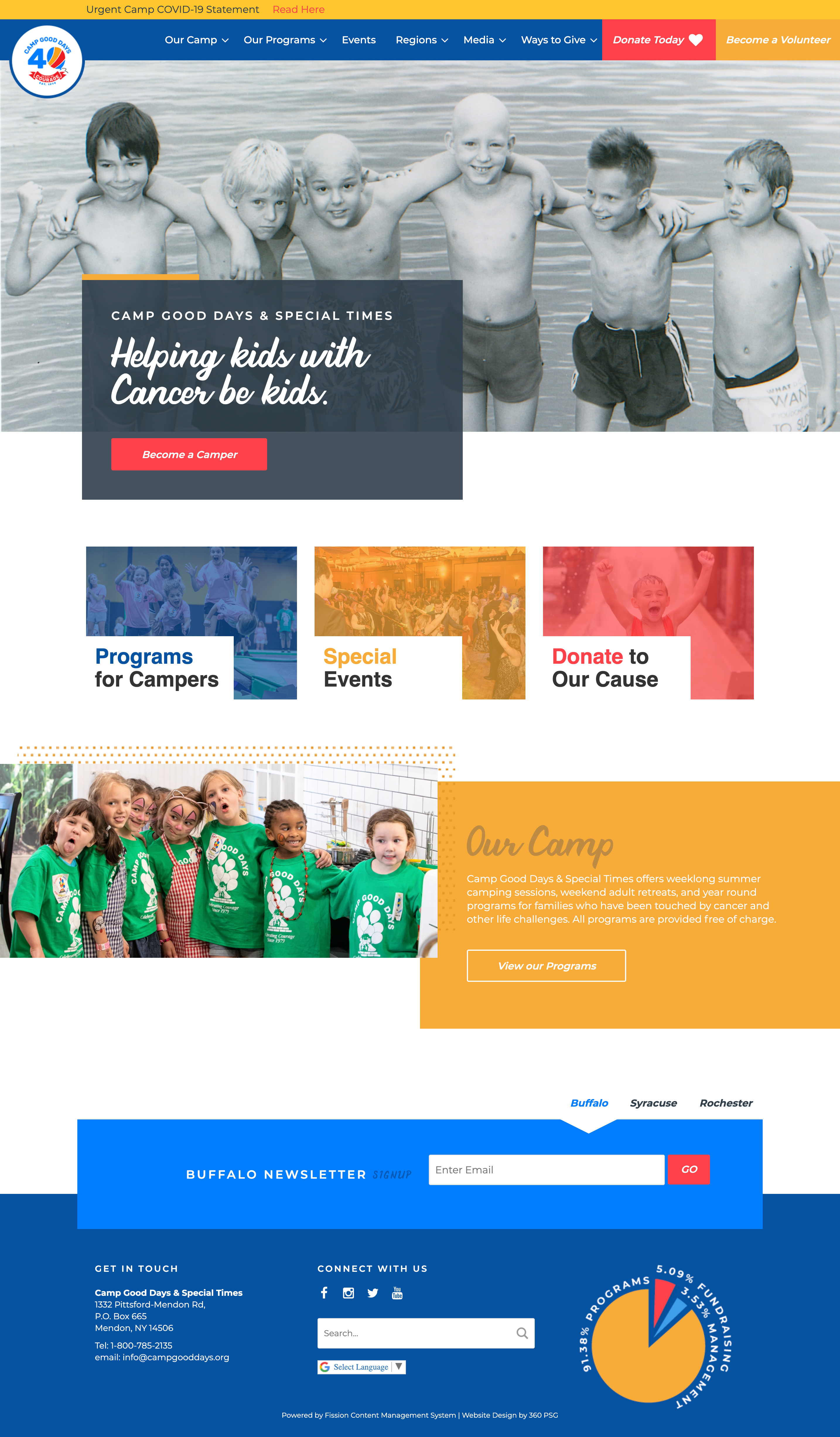 Overview
Published: Sep 15, 2020
Camp Good Days provides residential camping programs for children and families who have been affacted by cancer or sickle cell anemia. Located on the beautiful shores of Keuka Lake in Branchport, NY, this organization strives to help all children have fun and enjoy life. Their custom redesigned website gives the camp a gorgeous digital platform.
Categories
Services
---
About the project
Cancer can take a toll on anyone. Camp Good Days exists for the sole reason of helping children temporarily forget about their worries while enjoying life experiences with other children. With programs also available for adults that have been affacted by cancer, Camp Good Days is one of the nation's best places to go celebrate life.
Fission CMS powers the camp's newly redesigned website, with a number of new features. A newly integrated color scheme brings life to the site, and new information modules on some of the pages offer further insight into many of the camp's various services. Crisp high-definition images give both parents and children a look at the beatiful camp itself.
---