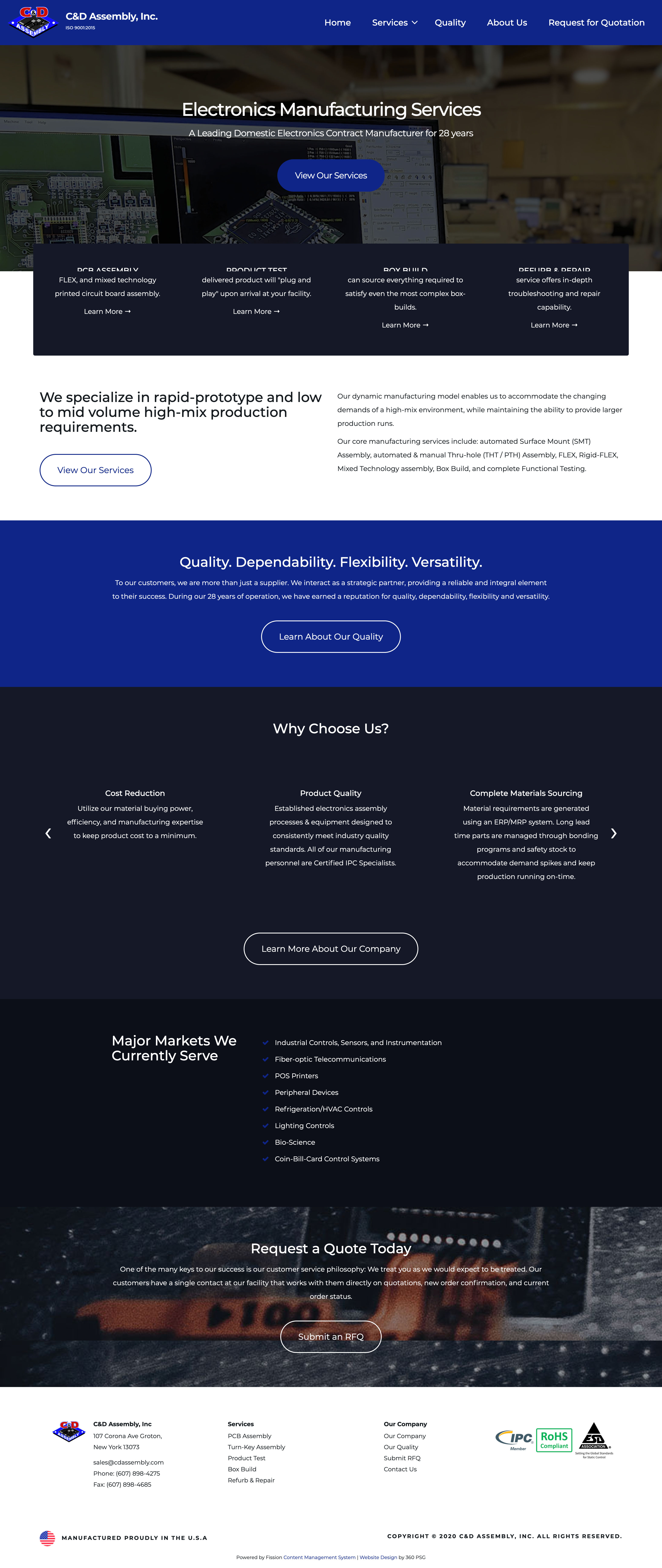 Overview
Published: Oct 13, 2020
In the business for over 28 years, C&D Assembly, Inc. is a leading domestic electronics contract manufacturer. Quality, dependability, flexibility and versatility being their key characteristics, this Fission CMS website helps them maintain that reputation and connect with their customers.
Categories
Services
---
About the project
Specializing in rapid-prototype and low to mid volume high-mix production requirements, C&D Assembly, Inc. is proudly manufactured in the U.S.A. They have steadily grown into a full-service contract manufacturer equipped to perform automated SMT and Thru-Hole assembly, and offer a variety of board testing services.
This brand new website was built with a custom design, featuring a homepage with call-to-actions that help visitors navigate their way around the site and learn about the company and what they have to offer at ease. Whether it's information about their services, quality or requesting a quote, this site has their customers needs in mind.
---