Winter Wrap Up: Favorite Web Projects This Season 2017

As we venture further into 2017, 360 PSG has been involved in a variety of design projects that we have truly enjoyed working on from start to finish. Our team is dedicated to creating websites that reflect our clients' brands, business goals and needs. While our clients may differ by industry, one thing remains stagnant throughout each process - our commitment to creating a web presence that we can be proud of, and our clients can benefit from.
5. The Stylus
The Stylus has been the student newspaper of University At Brockport since 1914. It was important to our team to develop a new website that reflected the history of the publication in confluence with the showcasing of current events and news. A big factor in our development was making sure content can be easily found and shared, promoting the campus/community feel that most college publications are centered around. Distributing nearly 3,000 copies per issue, student columns and news coverage are now available online with a custom Fission website.

4. Abram Boot Company
Since 1867, Abram Boot Company has created handcrafted boots that emanate style and quality. This length of history is not to be taken lightly, so our mission from the very beginning of this project was to showcase Abram's boots in the best way possible, on any device. We wanted to bring a modern look to the site, while keeping the focus on the incredible craftsmanship of the footwear. It's only right that their new, custom Fission site reflects the same innovation as their history.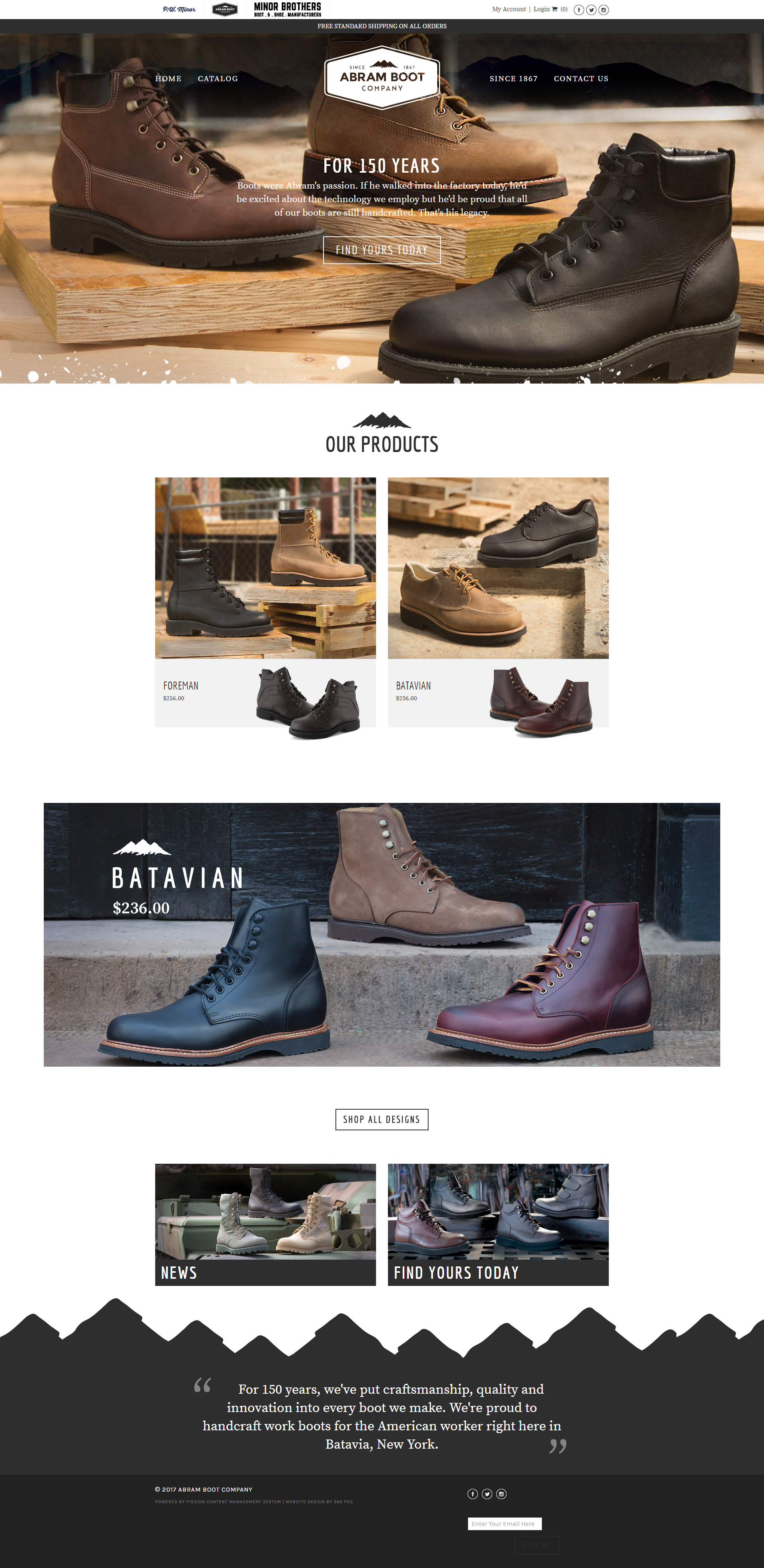 3. Park Creek Apartments
Park Creek Apartments is a luxury apartment complex for active adults and seniors seeking a modern, quiet place to call home. Offering a unique virtual, this project was fun for our team to create. It was important to us to create a website that reflected the peaceful environment and upscale community feel of Park Creek, and we're pleased with the outcome. Our team wouldn't mind moving into this complex ourselves!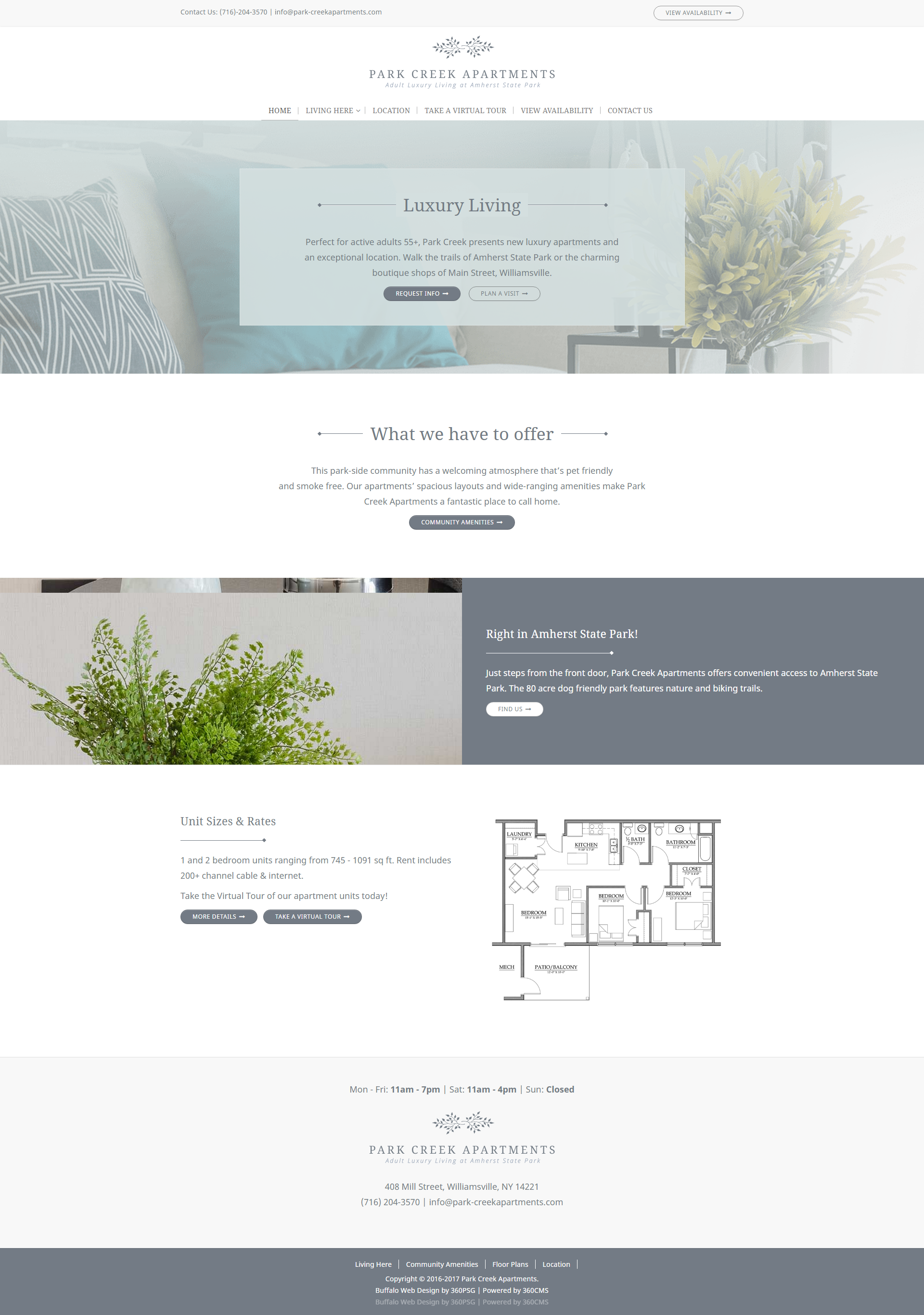 2. Total Tan
It may be cold and dark in New York for another month or two, but Total Tan has got us all covered. Since opening in 1994, Total Tan has spread to over 20 locations in Buffalo, Rochester, Syracuse, Albany and more. We loved redesigning their site and building a one that offered functionality while keeping brand appeal. Total Tan's new, custom Fission CMS offers visitors the chance to browse specials, locations and products to keep their bronzed look all year.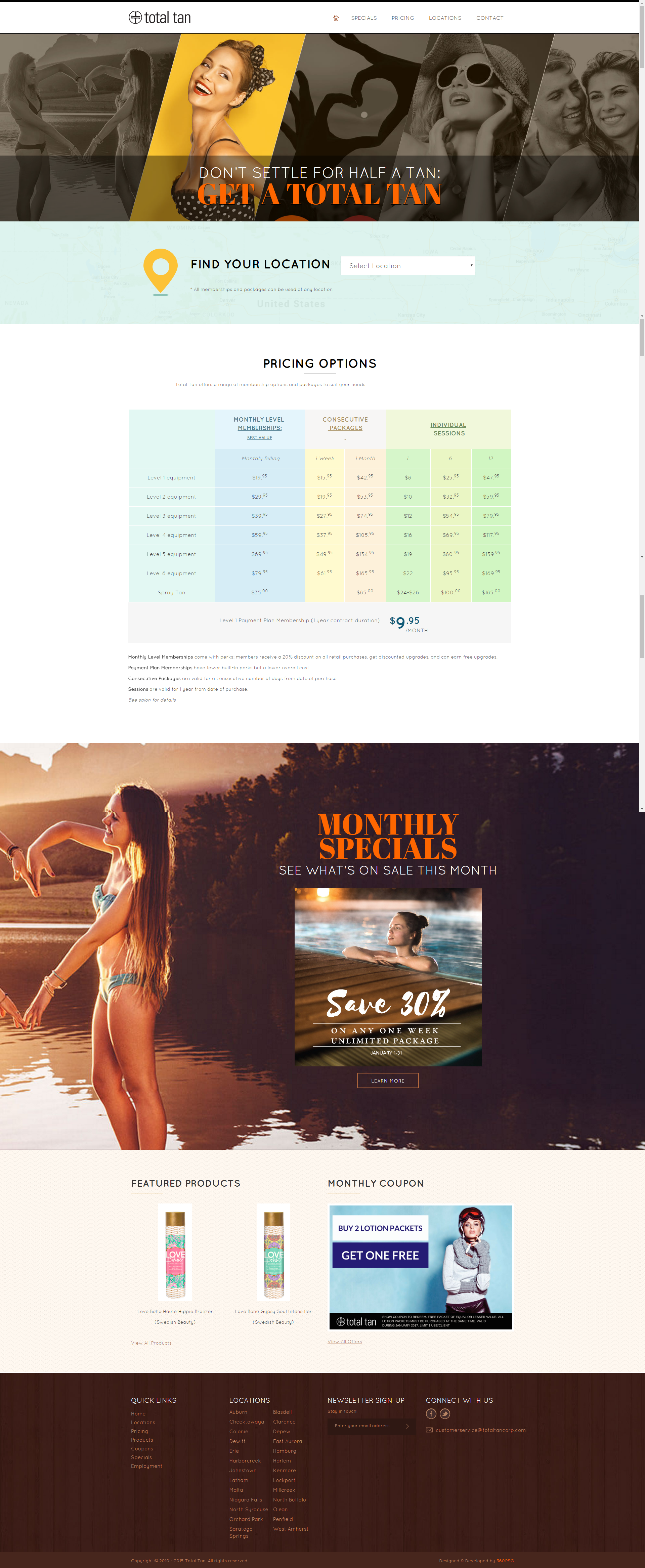 1. Northwest Jazz Festival Lewiston
The The Northwest Jazz Festival in Lewiston NY is one of the largest festivals in the Northeast, featuring 150 artists during the 2-day event. Having the opportunity to create a website to support such an exciting, unique festival was very exciting for us. Music is such an integral part of life, we wanted to make sure that music fans, jazz enthusiasts and event goers alike would all be drawn to the site. The event's new, custom website offers a fresh look while highlighting the festival's overall purpose - a love for jazz music.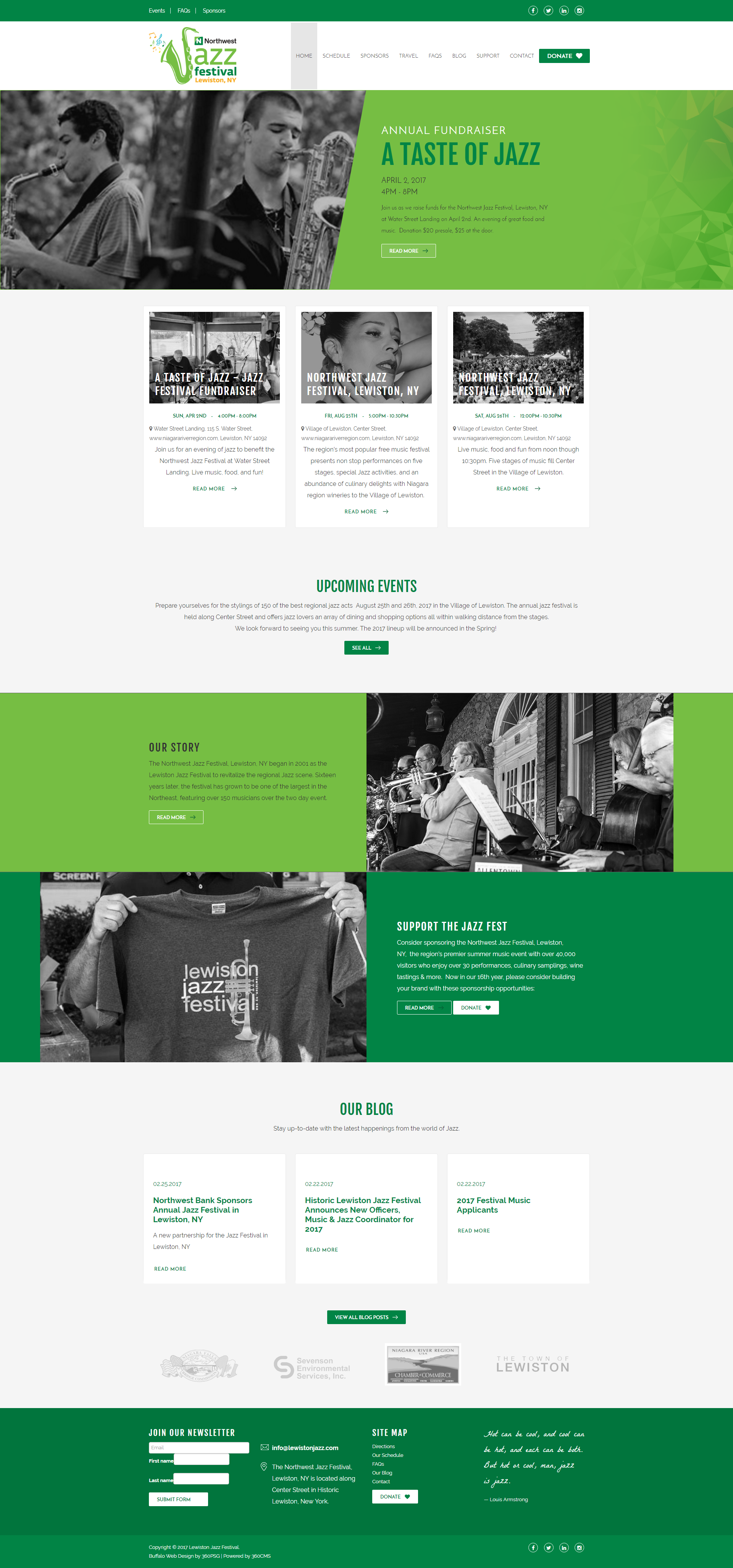 Inspired? Get Started on a Custom Web Design Today!