360 PSG's Favorite Website Projects of 2016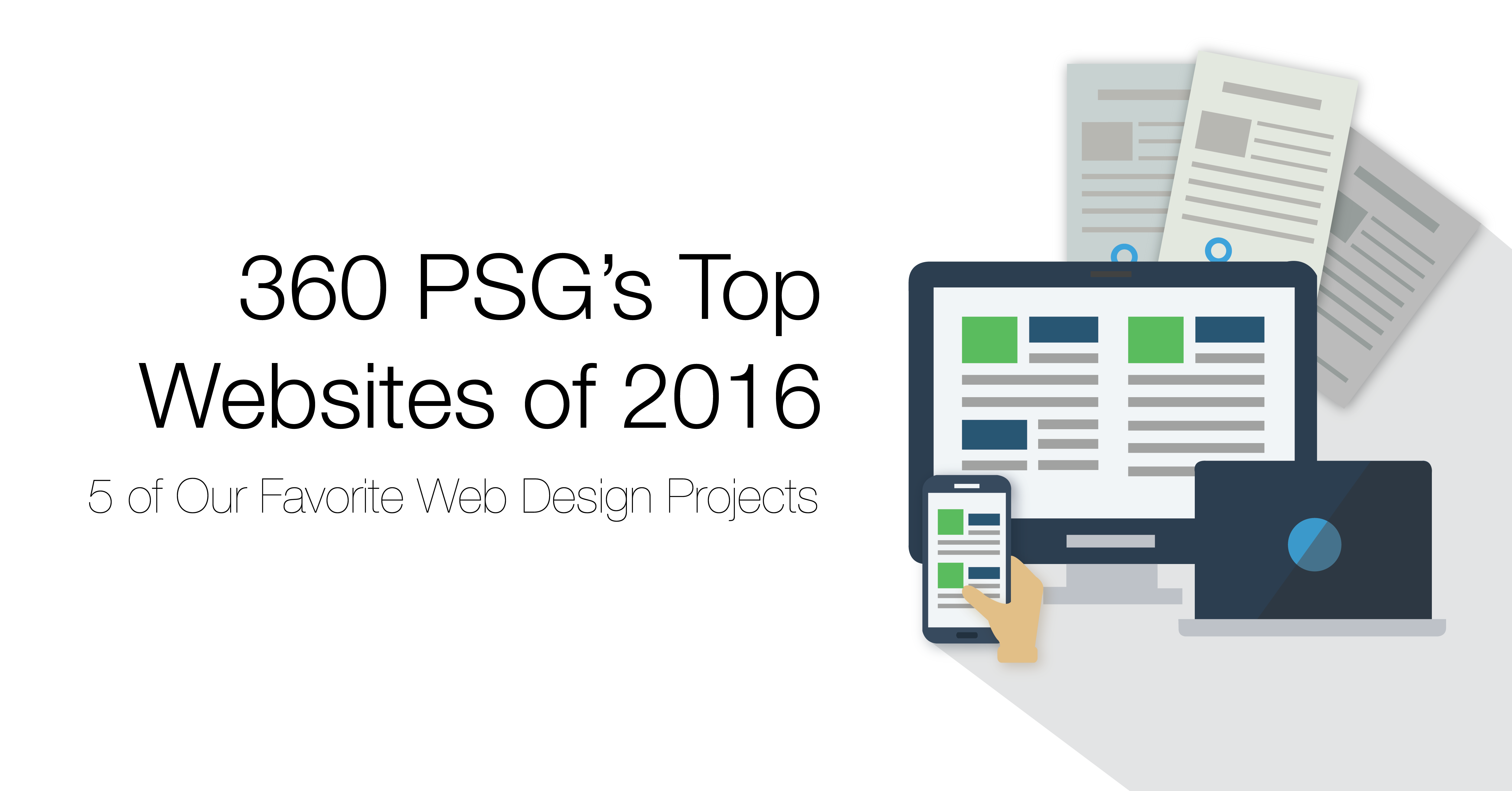 2016 has come to a close, and we've been busy hitting the ground running setting up websites for businesses of all kinds. Each website is curated meticulously to create an accurate representation of the businesses we proudly are an extension of, and we take pride in delivering a product that both sides can be extremely happy about. The world of design is fluid, and trends are always changing, but we've found that these five websites represent our strongest work of 2016.
5. Andriaccio's Restaurant
Andriaccio's, a family restaurant in Chautauqua since 1982, presented a unique challenge to our team at 360 PSG; bring an institution with family values and a strong brand online with the form and functionality that makes their restaurant a such a strong part of the Chautauqua community. Our team was able to create a functionally responsive website that became an extension of the business, linking the capability to reserve a table online, order food online, link to all of the social media platforms to integrate the entire brand, add the full menu with product descriptions and prices online, and embed a handy map, so that at all times, customers could find Andriaccio's with ease. On top of all of this diverse functionality, Andriaccio's custom design was modern and sleek, giving homage to the brand they have so carefully created in the heart of Chautauqua.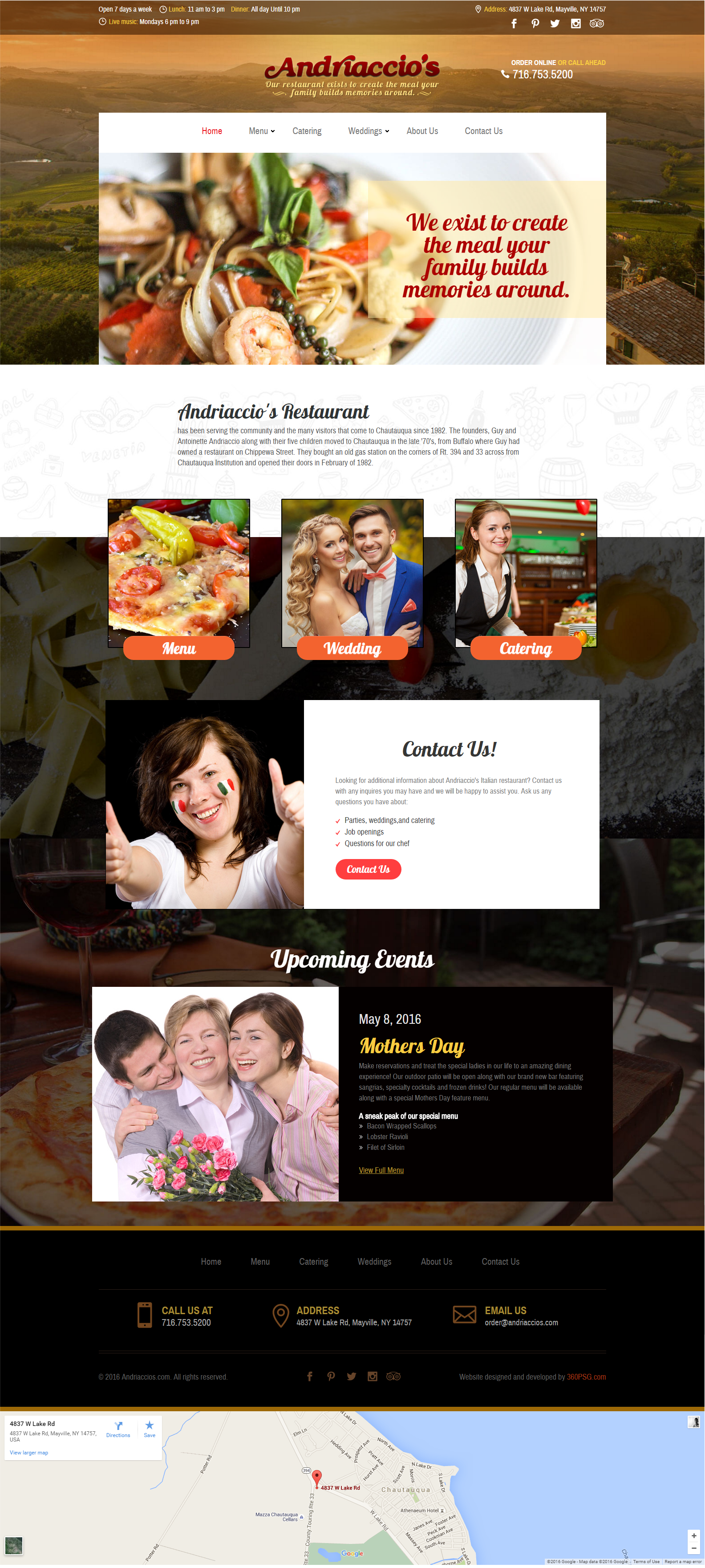 4. Hope Chest Buffalo
Mobile facing design is no longer the exception, it is the norm and designing a mobile-friendly website is a priority for all of our new sites. Hope Chest Buffalo, however, sought out a unique opportunity to develop and app that was entirely mobile-facing; that is, it was designed for tablets and smart phones. The Hope Chest Buffalo app was a custom programmed application designed by our programming engineers to bring all of the web capabilities of their website directly to your devices. The Hope Chest Buffalo app features a modern design, custom icon work, all of the bells and whistles included in the actual website.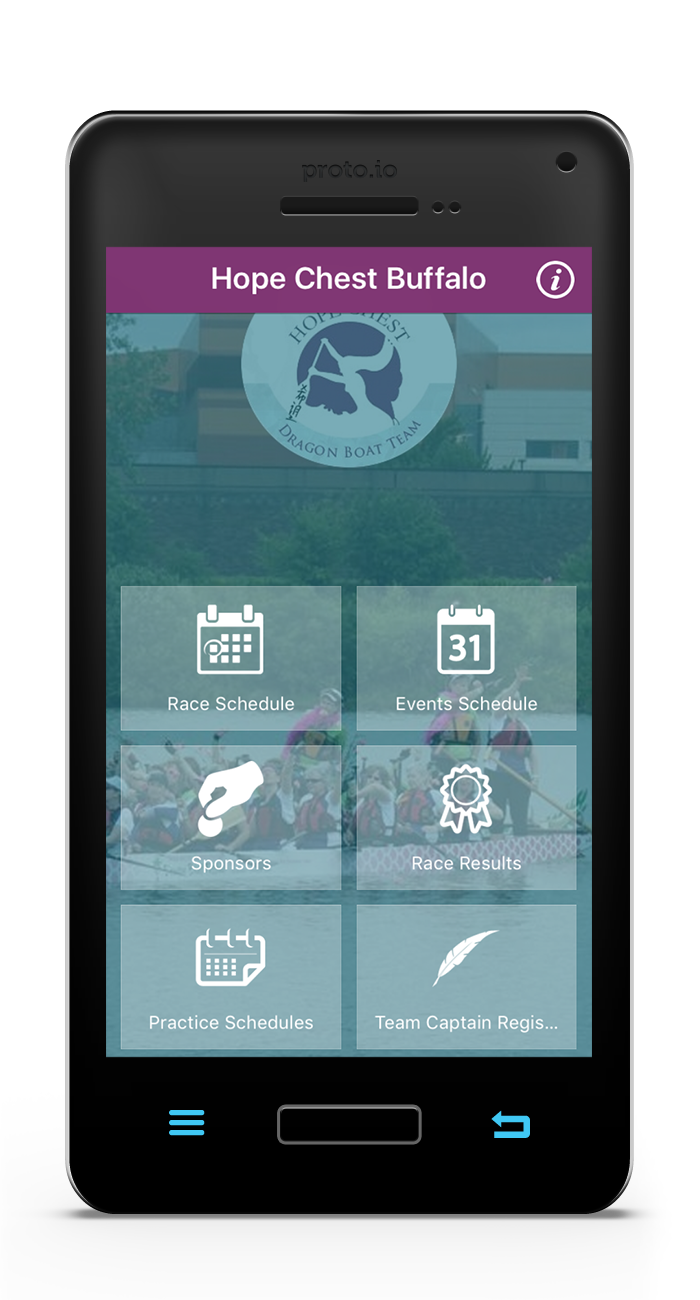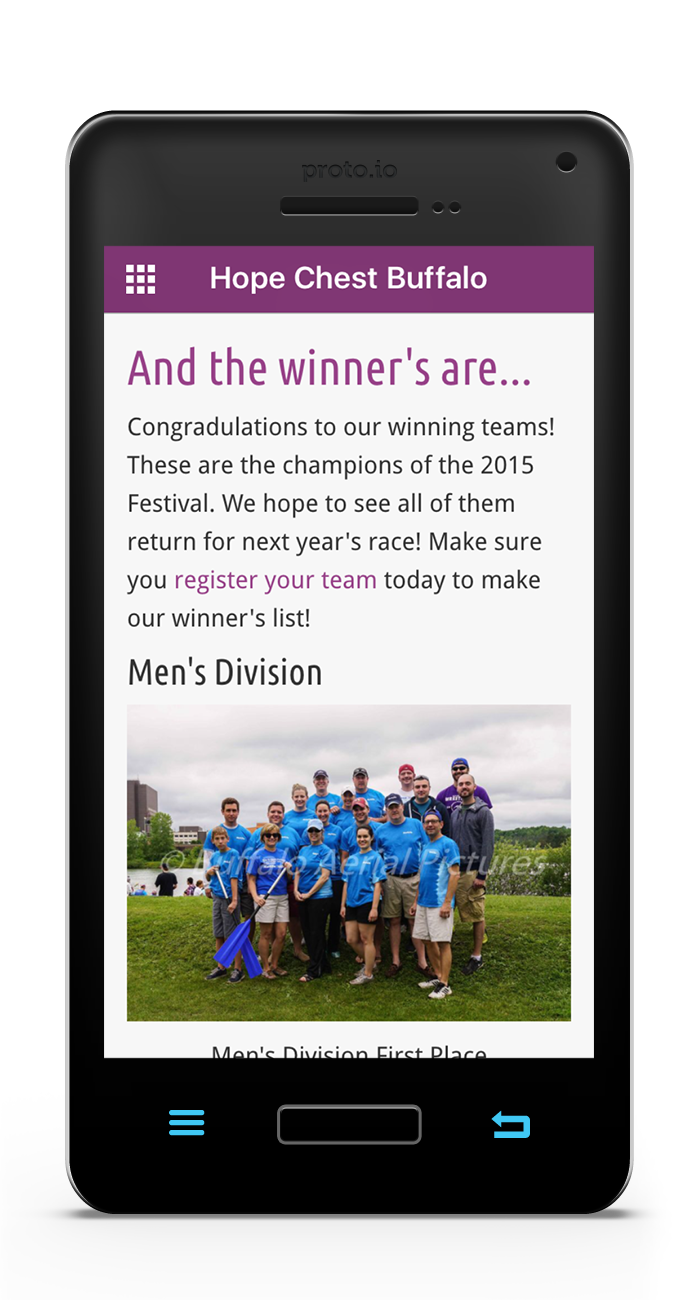 3. Kelton Enterprises
Kelton Enterprises, LLC owns and operates 29 Tim Hortons Cafe and Bake Shops in the WNY area. With that volume of stores, it is imperative that their website is not only a home base for prospective employees, customers, and current workers alike, but a legitimate business tool that helps Kelton Enterprises with their day to day operations. Kelton's powerful business tool offers a directory to find all of their individual stores and addresses and a map which allows for applying at individual locations which helps ownership at Kelton to continuously attract talent, and customers to their various locations.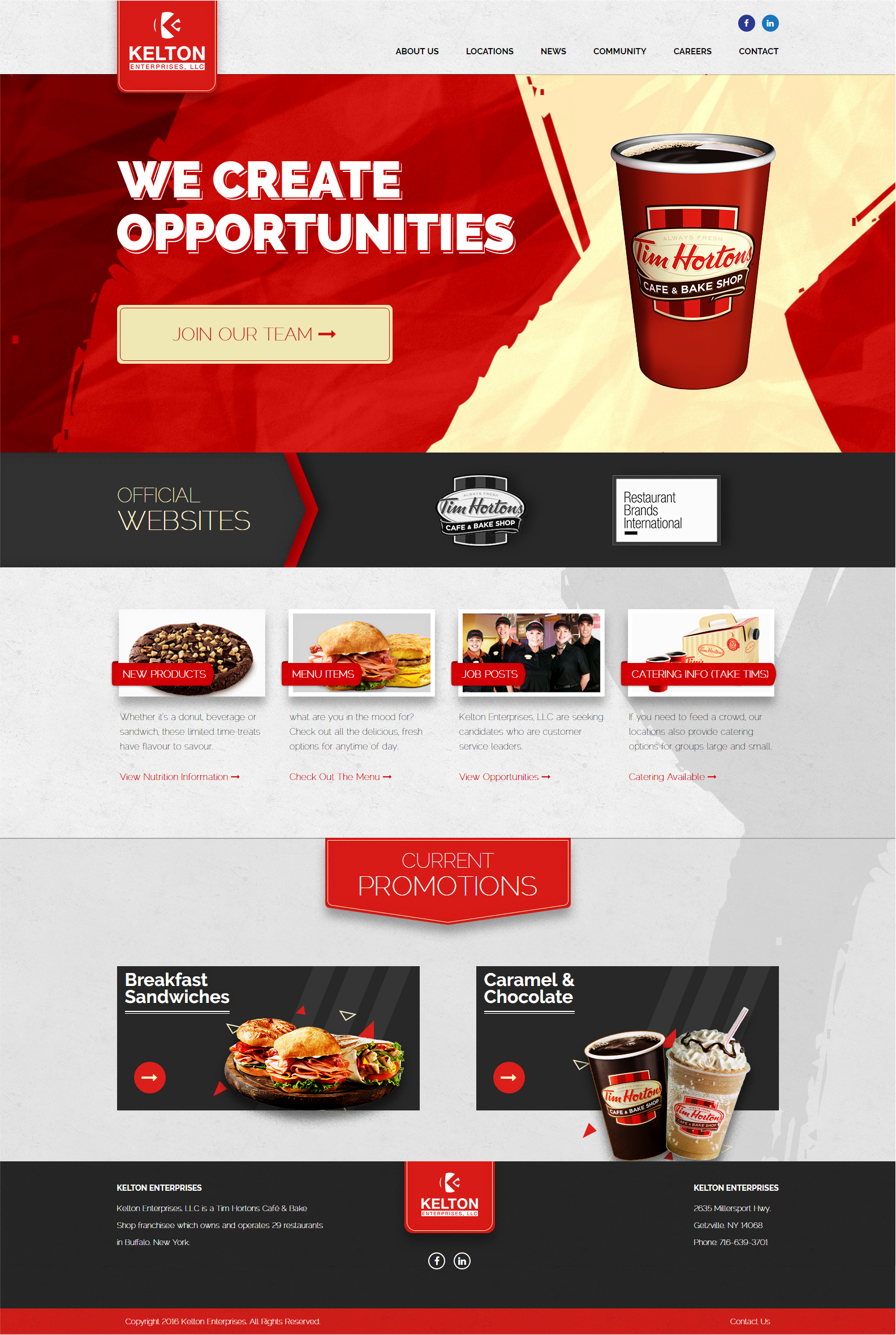 2. Gladd HVAC
Functionality is key in website development, but we'll be honest. There is nothing quite like a well designed website from top to bottom. Bold colors, sharp lines, eye-catching graphics, and a solid organization are sometimes all it requires to have your site look head and shoulders above the competition. We pulled out all the stops for Gladd HVAC's custom website design, and it shows. Brand recognition was a key tenant throughout their whole process, and we wanted to keep it strong and memorable. On top of their bold branding, we implemented as many modern design tenants as we could in an organized way. Parallax backgrounds, high quality photos, and custom icon work all set this website up fir success online.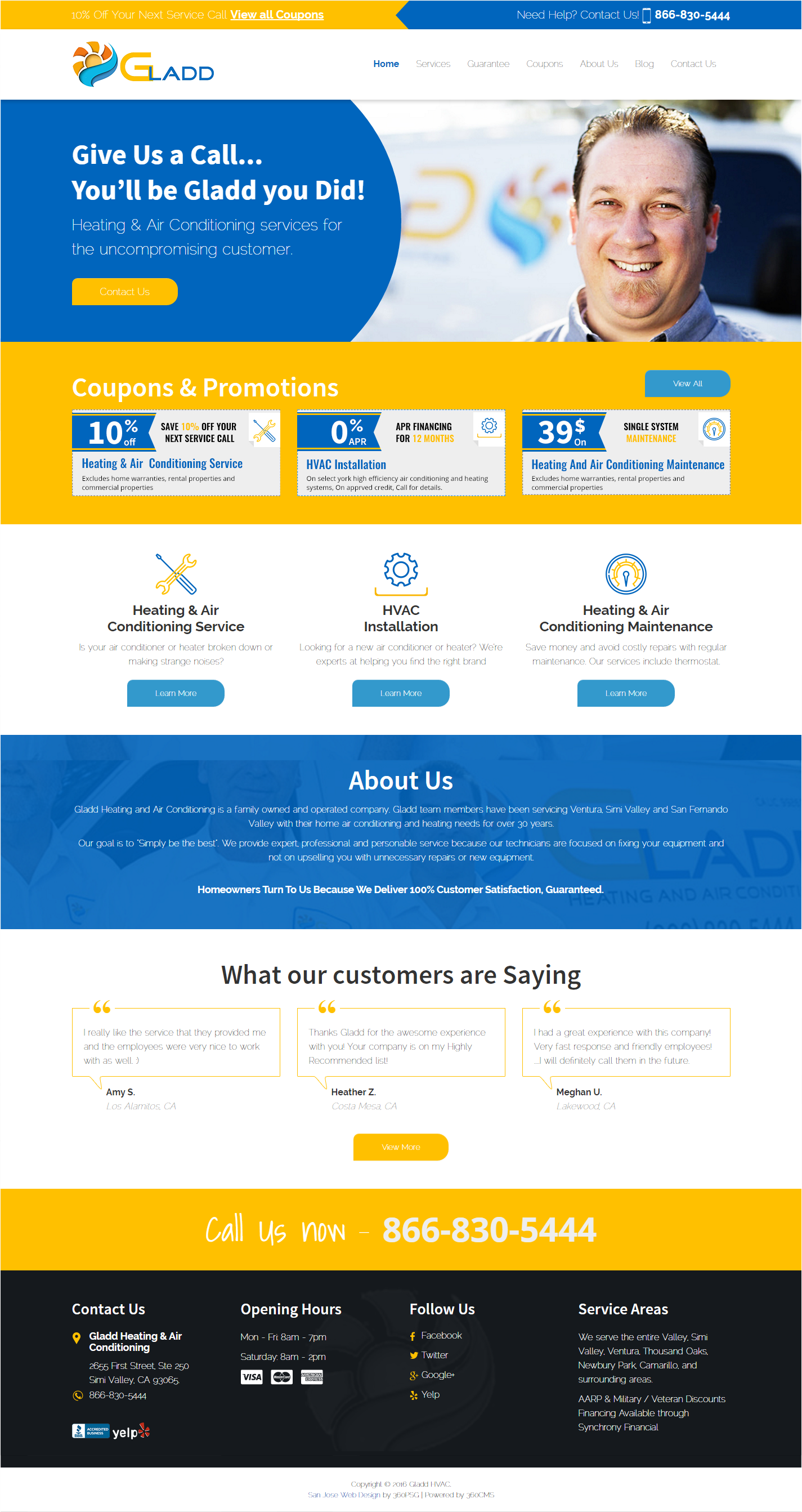 1. Personal Touch Food Service
There comes a point in every project where everything falls into place perfectly, and the design process becomes streamlined and simple so that it almost becomes effortless. That's where we find great design. Personal Touch Food Service, Inc. mixes the right amount of programming and design that makes their site tastefully (no pun intended) elegant. Their parallax backgrounds, and flat blocked design are both modern touches that add a distinctive clean look to their website, and the inclusion of so many high quality images gives a professional look which entices customers of all kinds to buy in. Each of their service pages features a custom design, so the entire site experience remains unique and equally interesting. We're unbelievably proud of the work that we've done on this website, and it shows in the execution.

Inspired? Get Started on a Custom Web Design Today!