"Is my site on Google?" and 4 Other Questions You Can Answer With Google Search Console
If you own a website for your business, you've likely received a ridiculous amount of emails soliciting the latest digital marketing software that'll help your site rise to the top of Google. Many of these products can be quite costly and very complicated to use. While it may take some convincing to use another company's tool, we can all agree that Google's very own Search Console is a free tool that everyone should use. As of 2018, Google also completely updated Search Console into an even more powerful tool to use. We'll cover some common questions you can answer by using Google Search Console!
One quick note, you'll want to install and verify Google Search Console for your website. There are several ways to accomplish this, but if you already have Google Analytics with admin access connected to your email, you can auto-verify without having to place any code snippets in your site. You can refer to our guide on installing Google Analytics to our Fission platform or if you need extra assistance, please contact our support team.
What We'll Answer:
Feel free to click on any question to jump to that section directly!
Is my site showing up on Google?
What does my site look like?
What is my site showing up for?
Is structured data I added showing up?
Who's linking to my site? What's being linked?
After all the work it takes to build a website, you want it to quickly show up on Google. While your new site may be directly visited in a browser by typing in the URL, it may take anywhere from just less than a day to several weeks for a website to show up on Google. Google needs to index your site, which means sending a robot to look through each page of your site and archive all your information in their database. A poorly made site may not show on Google because it violates standards, endangers users or blocks access to Google search bots.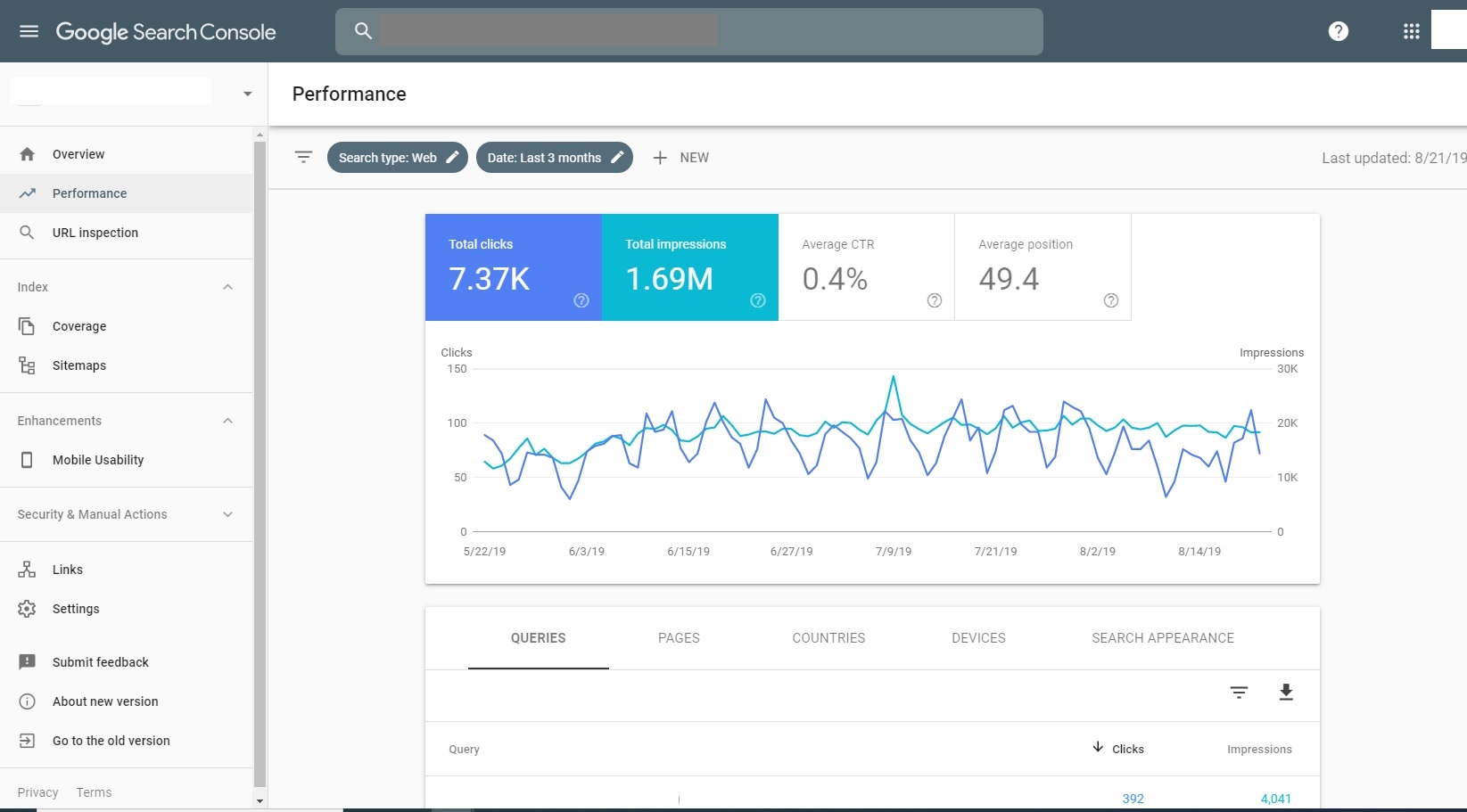 In Search Console, you can see whether your site is showing up in Google Search Results. In the Performance tab, there will be data including clicks, impressions, position, and click-through-rate. You can toggle between different date ranges and see if the site has shown up. If you don't find any data in this area, you can also inspect specific URLs. This will give you the most current information about each page, including whether it has been indexed by Google and the last time it was crawled by Google robots.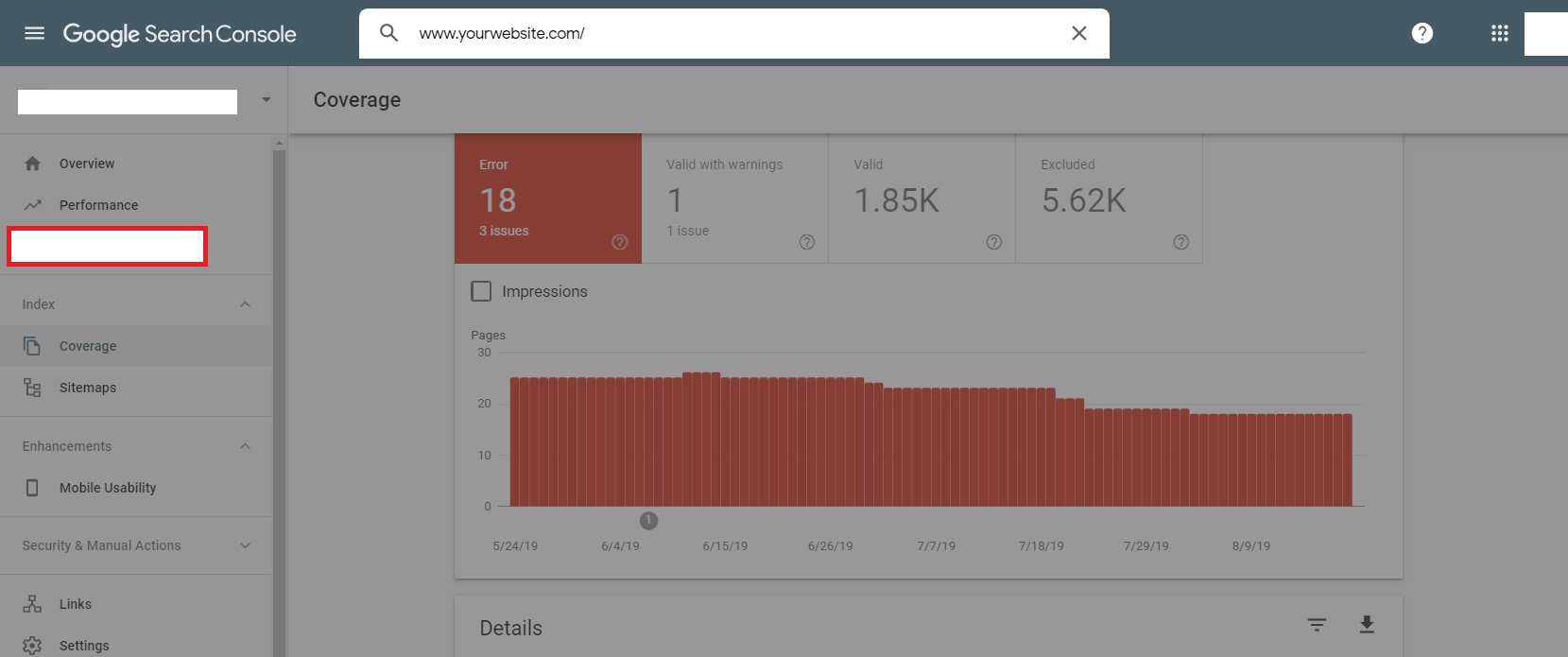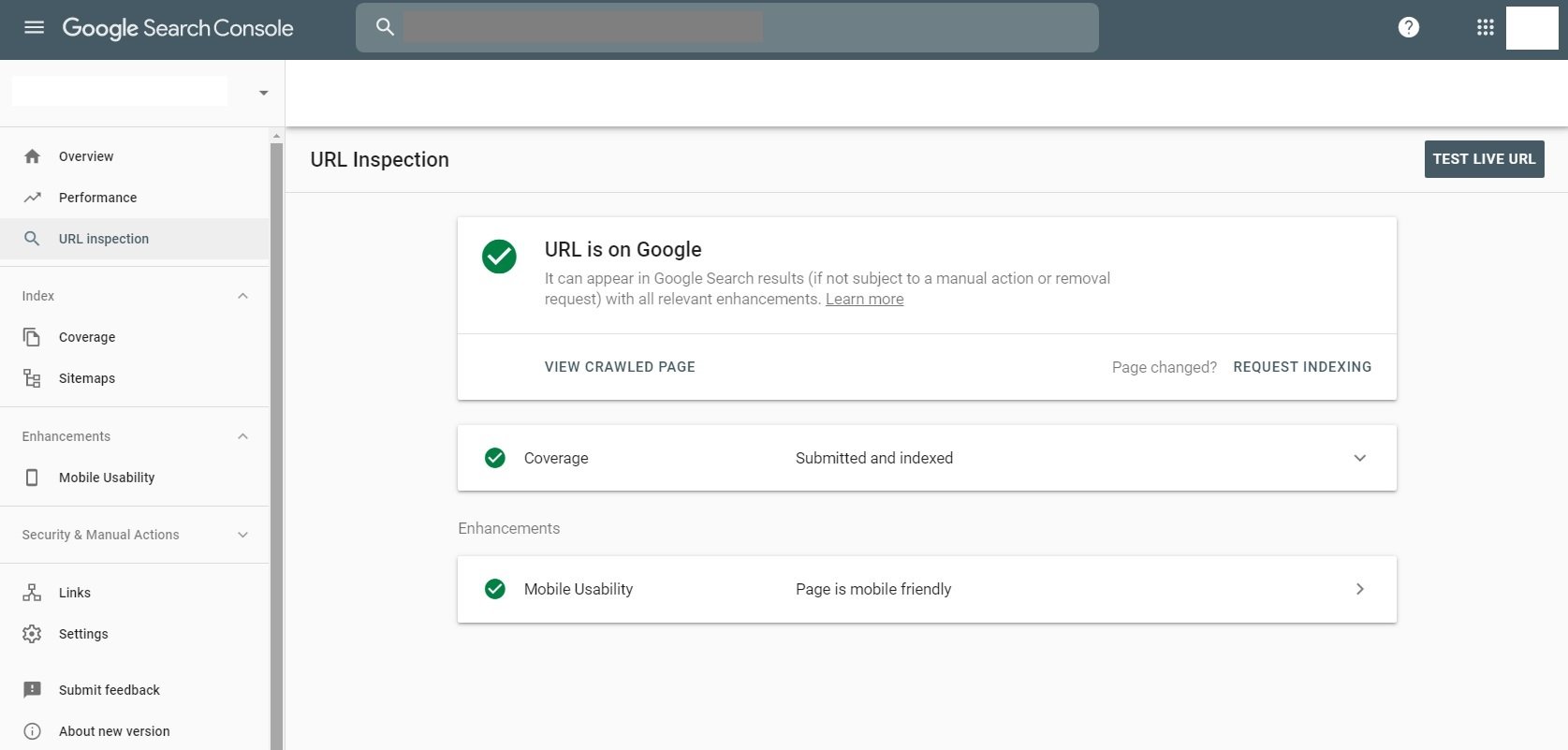 Additionally, you can request a page crawl if your URL has not been indexed yet, this won't make your page get crawled right at that instance, but you show Google you are being proactive about submitting new pages. Just don't submit multiple requests, this can actually harm your chances of getting indexed as you spam Google's system. If your site doesn't show up in any of these places, you'll want to look at the Coverage section for any errors and get those fixed!
When a Google robot looks at your site, they see all the code behind the rendered text and graphics. When you inspect your URL, you can also click "Test Live URL". Once the test finishes, you can view the tested page and look at the HTML of your entire page, a screenshot of your live page, additional Javascript console messages, page resources, and response codes.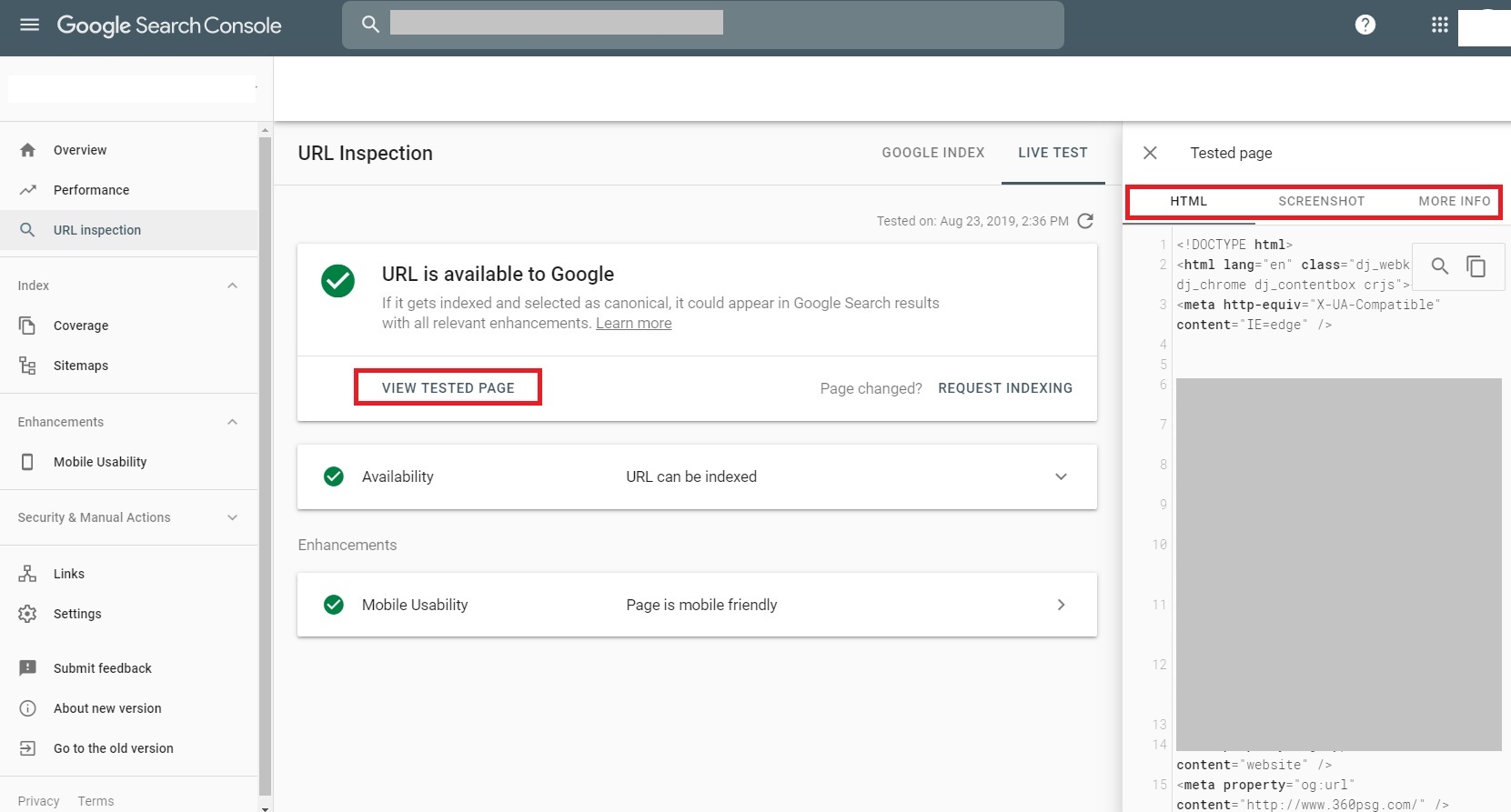 In case there are any discrepancies between what you expect your site to look like, this can help you identify any issues with content or site structure Google interprets when viewing your site.
While Google Analytics gives you more specific information about user activity on your site, Google Search Console helps you understand how your pages appear on the search results page. In the Performance section, you can select or compare different search types including Google Web, Image, and Video searches in the last 16 months of data. Underneath the clicks, impressions, etc chart, you can view Queries, Pages, Countries, Devices and Search Appearance.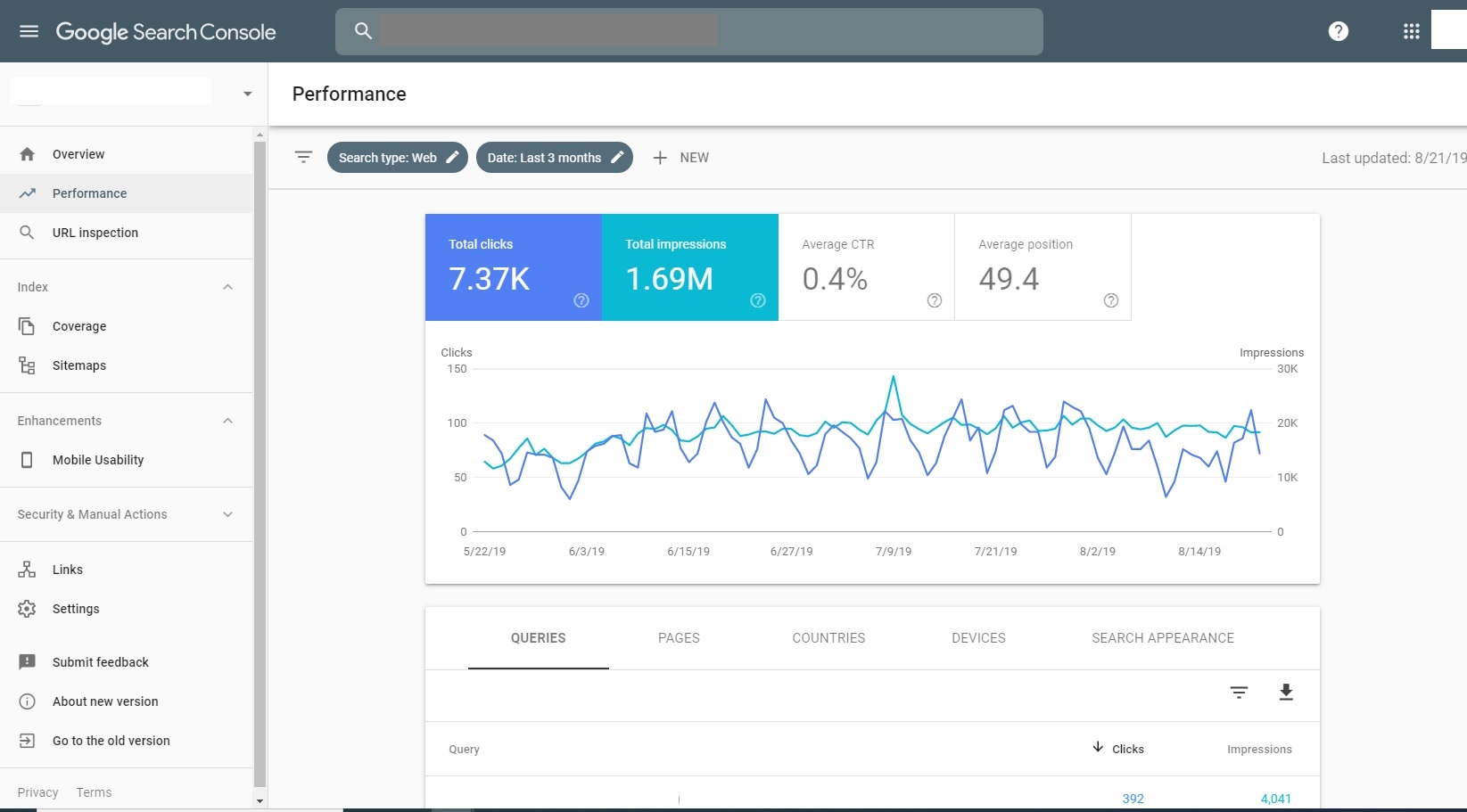 Filtering between different views helps you analyze page by page performance, keywords users have typed, and other ways to improve your search engine optimization efforts.
Honestly, this question is usually asked by our own marketing specialists, but if you're curious about structured data, Search Console has data for you too! The list of structured data options supported by Google continues to grow and Google has provided resources to teach webmasters how to add data in the correct format, test it and submit it to Google. One concern with structured data is whether it actually shows and how it might affect your results. Fortunately, Google has a section that will be modified to reflect properly added structured data.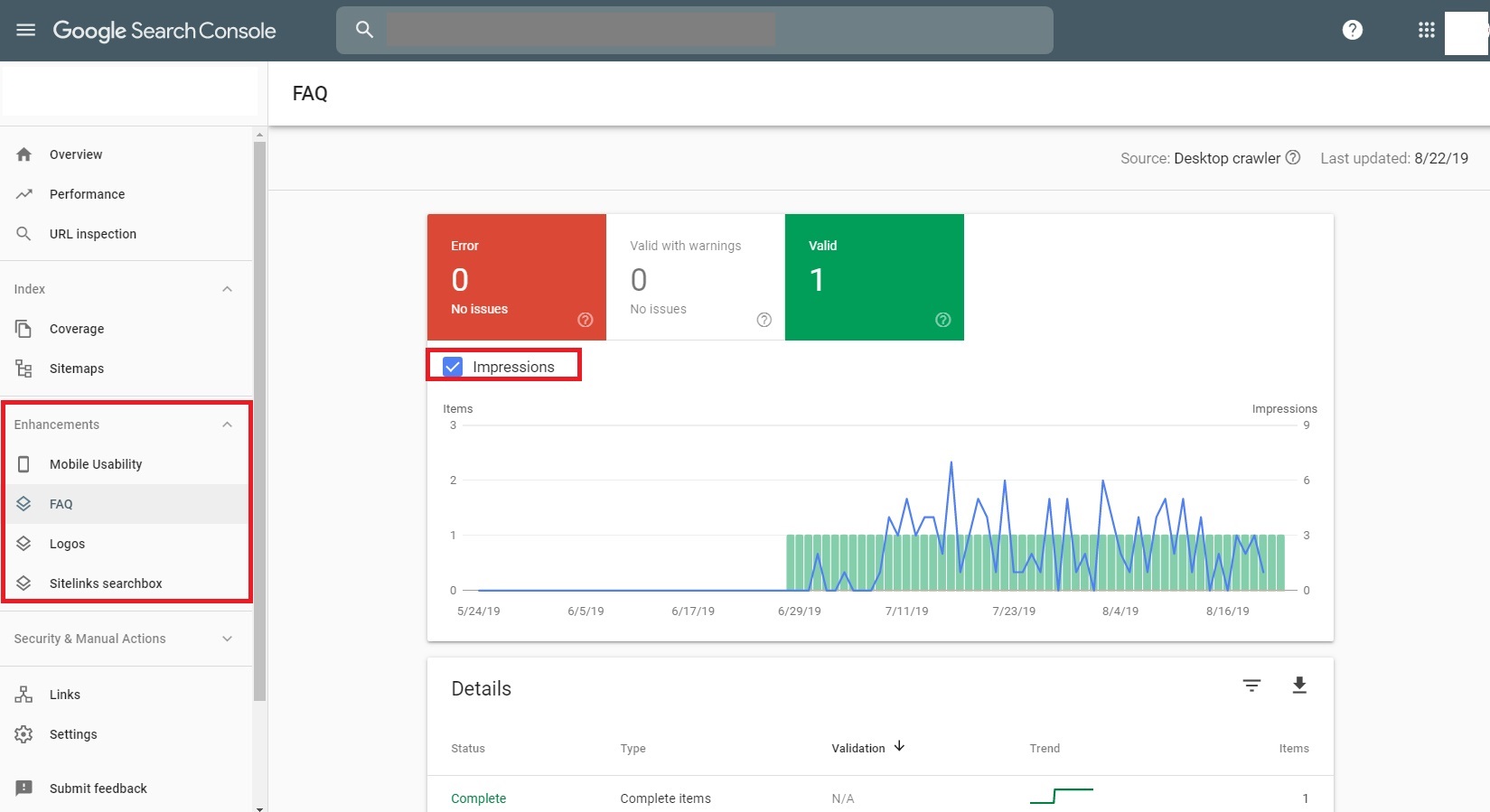 When this data shows up, there will even be tracking for impressions over a time range. To compare how effective your structured data is, you can go to the specific page and compare search data with a time frame before you add structured data for a simple A/B test.
There are countless tools that are free or paid that offer ways to monitor links to your website. Google Search Console tracks sites pointing to your site, the text used in these links and also links you have within your own website.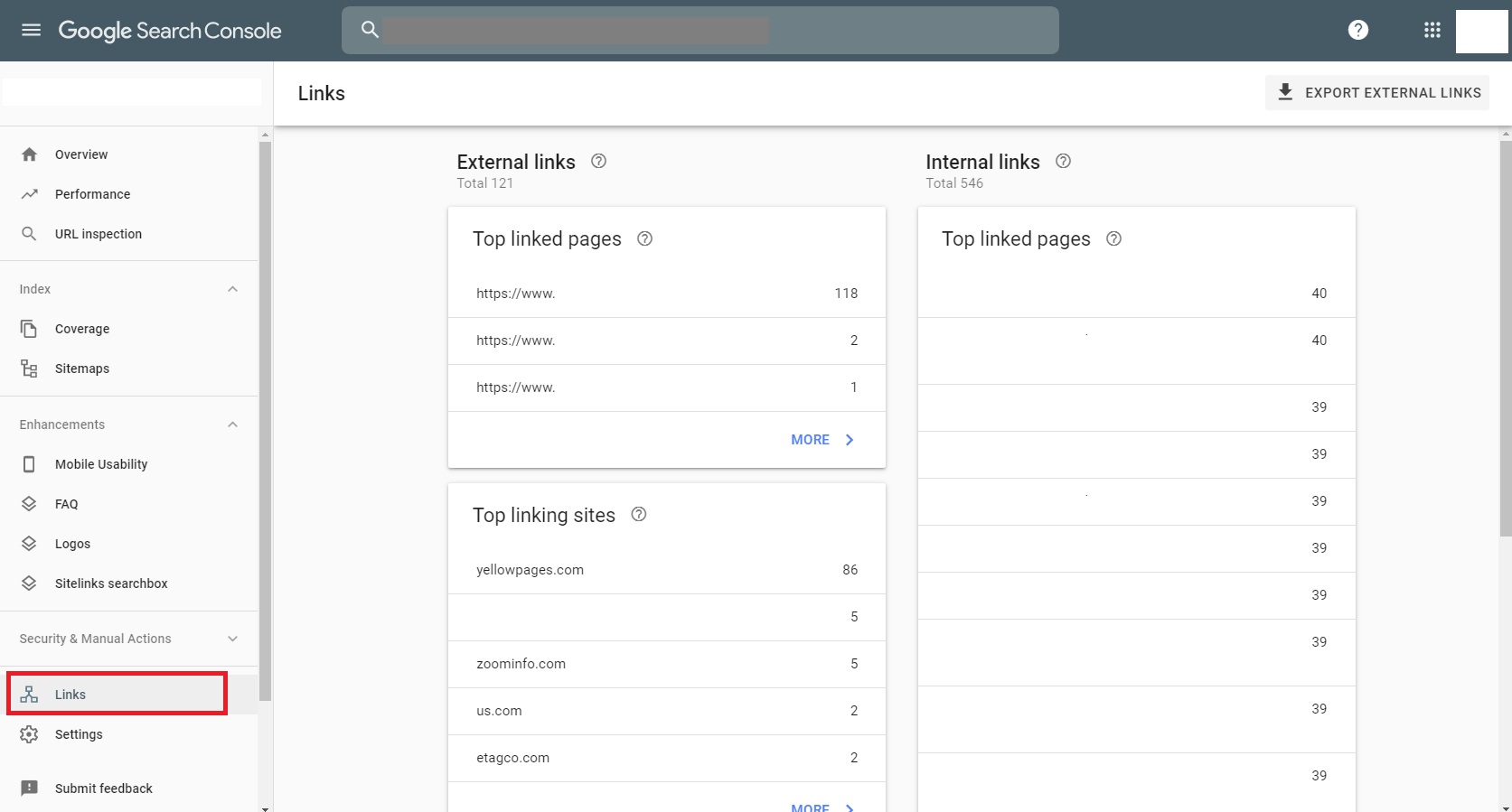 While you can see links coming to your site, this feature is not as elaborate as other tools which help you monitor changes to your links. However, both reports are great to benchmark other software with, ensuring that you really are tracking for links that matter to Google.

Our SEO Specialists are Search Console Experts
If you would like to learn more about Google Search Console and the latest news in digital marketing, you can follow 360 PSG's newsletter, Digital Digest!