Dialing Back: B2B Google Partner Event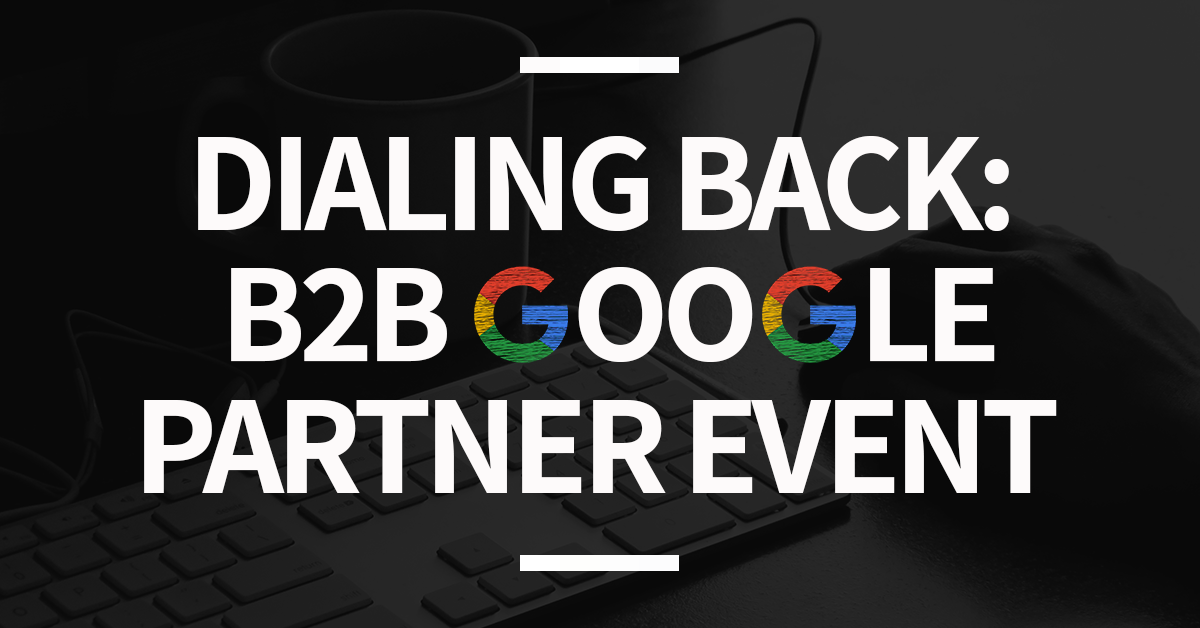 One of our core values at 360PSG is to always be innovative. With that being said, keeping our clients (and ourselves) informed of the digital marketing industry is something we take very seriously. We recently held a Google Partner Event at our offices and invited clients to join us. For those who may have not been able to attend, we thought it might be helpful to share some of the topics discussed to give you an idea of what to expect when attending a Google Partner Event hosted by 360PSG! For our seminar last month, the focus was business-to-business in digital marketing with two different Google Partner experts speaking about the B2B industry -- all livestreamed to our offices in Buffalo. With 68% of B2B buyers being digitally driven, there's no doubt that enhancing your knowledge of the industry will benefit your marketing efforts. Here's some of what was covered to catch up before our upcoming Google Partner Event:
AI Machine Learning
Diarmid Thomson, the Head of the B2B Industry at Google, told us that nowadays people create more data in two days than all previously created data in history up until 2003.
As technology increases, potential customers turn to search in the micro moments of looking for information or needing a service. With 3.5 billion Google searches per day, search has become people's go-to for assistance. As a result, consumer experience has become tailored for search results due to data and machine learning being increasingly applied to them. As technology grows, people will begin to expect better assistance across devices and throughout the search process. Google has reached a point where they can now apply a vast history of learning, along with its deep understanding of intent, data and machine learning to make a better consumer experience. Using the Google concept that all consumer interactions must be smarter with data -- your marketing efforts must be driven with insights about people and where they are in their purchase cycle. Every potential client has micro moments on their paths to purchase. Google's machine learning can be applied across every potential customers micro moments by bidding strategies and dynamic ads. Google's machine learning computes millions of data points to create relevant and useful experiences to show the best results when someone is searching based upon intent, context and identity.
Measure All Conversions
Each speaker also discussed conversion goals. As most people know, defining goals is a fundamental component of any digital analytics measurement plan. Having properly configured goals allows analytics to provide you with critical information, such as the number of conversions or traffic on your website. Google recommended that every marketing campaign should have at least three levels of goal tracking. The three levels include a Micro-conversion, Mid-level conversion and Macro conversion. A Macro conversion should be the transaction on a ecommerce website or the form submission request on a service website. A Mid-level goal is an email submission signup or opting into the company newsletter. This type of goal creates a contact for future potential business about a prospective sale. A Macro conversion should be set up for activities that users engage in before purchasing. Whether it's reaching a specific page or a PDF download, Google recommends that you set up at least two or three Micro conversion goals. Without this information, it's almost impossible to evaluate the effectiveness of your online business and marketing campaigns.
Audiences
During the Google Partners seminar, the Google speakers focused on strategies built on audiences from past website visits. Based on research, Google knows that typical potential customers won't convert at first visit. On average, decision makers perform 12 searches before engaging with a brand. With a remarketing audience in place, Google allows you to track visitors to your website, specific landing pages, interactions or conversions. A remarketing audience allows you to target visitors that you know have already visited your site, reached a specific page, stayed for a period of time or reached out via a contact form. Using this information, you also have the ability to flip it and take that same list and exclude those visitors and only market to reach new customers; this allows you to save on clients who already know your name and most likely will click the first link they see with your URL.
Another audience Google allows you to target is called Similar audiences. When you're running a Similar audiences campaign, you show your ads to potential clients who share characteristics with site visitors that are already on your existing remarketing lists. These new site visitors are more likely to be potential customers based on the matched data. When running this campaign, Google uses its machine learning to understand the searcher and deliver the best ad for them to be shown.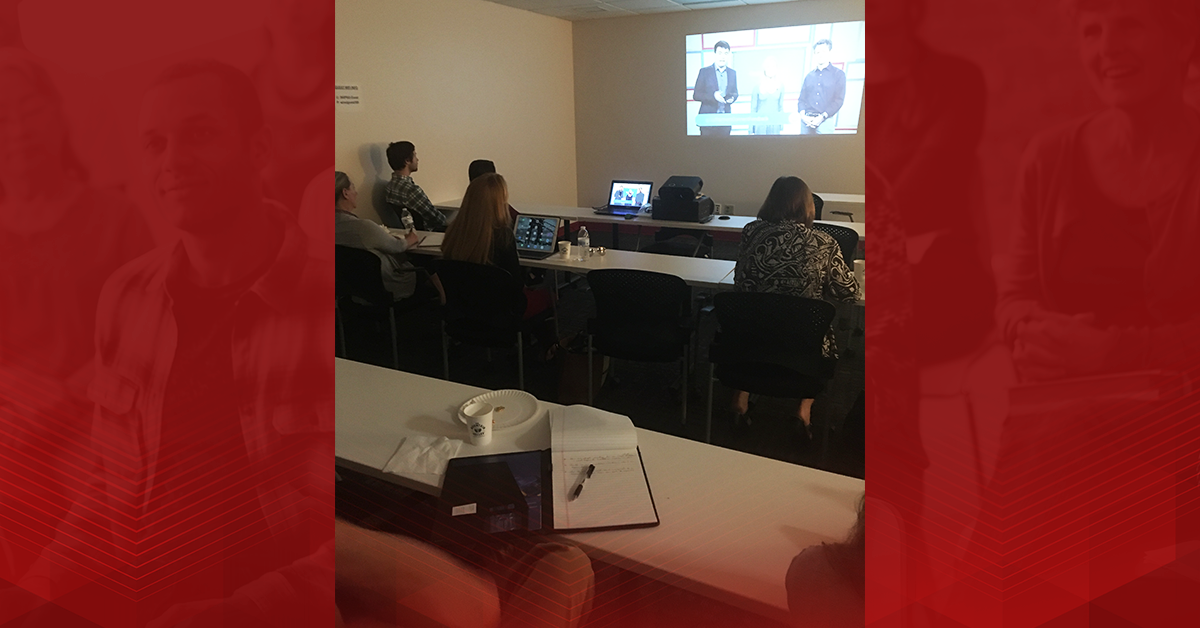 Interested in attending our next Google Partner Event to enhance your digital marketing expertise? Learn more about the upcoming topic & claim your spot for our seminar in November here.