Donations Capabilities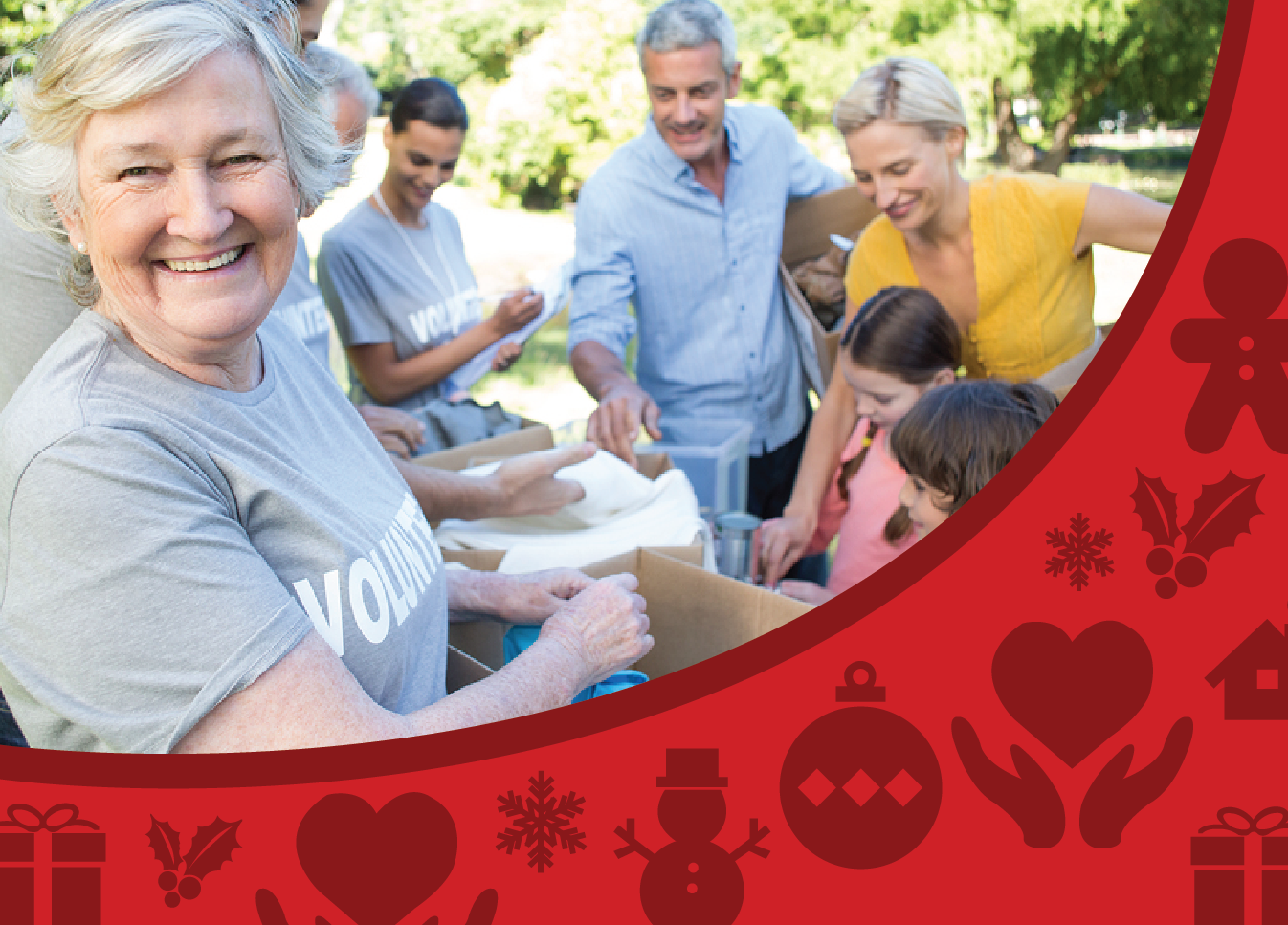 The holidays are always a great time to focus on service and giving back where we can. With donations being top of mind, being able to make the process and experience of donation online easy and streamlined is an important and valuable part of maximizing your potential impact in the community. When visitors to your website want to make a donation, it's important that they find the page easily and that it works seamlessly. Not every company is the same and neither are their donation pages. 360 PSG's Fission Donation option is a customizable component that can be unique for your business. Fission allows visitors to navigate to a donation page, fill out the details for their contributions and, when combined with the Fission Commerce component, checkout and pay for a donation right on a secure website.
There are various ways to customize your visitors' donations experience, such as:
Collecting all the personal contact information in a one-page forum
Asking donors to choose how they want to allocate their donation (either to specific drives or one general campaign)
Choosing from a preset lists of amounts or using a free form field to enter in any amount and remain anonymous if allowed
Utilizing different campaigns to offer different optional forms for each type
Asking to apply their donation to your specific areas of allocation or general fund
Getting an immediate receipt of the details of their transaction
While all these are capabilities of the Fission Donation system, there are two main options to choose from. The first is for basic donations. According to Dan Fritz, director of operations at 360 PSG, basic donations allows for an admin to set specific amounts or allows a user to input any amount. This course of action is perfect for general donation funds because it allows you to set a list of needs, which allows the user to designate where they would like their donation applied.
If you are looking for something a little more advanced, there are many options to create custom forms for data collection. This is especially helpful if you need to collect specific information for a fund raising campaign, according to Fritz. You can also build your own types of donations for specific funds in order to ensure those needs are met. For example, you may have a drive to collect funds to cure cancer. The minimum pricing for this campaign may be a higher than a general fund. In that case, you would want to collect different types of information for that cause. Additionally, with a more advanced set up, the donation component can be set to accept recurring donations.
Check out some of the businesses and their websites that utilize our donation page:
Cradle Beach: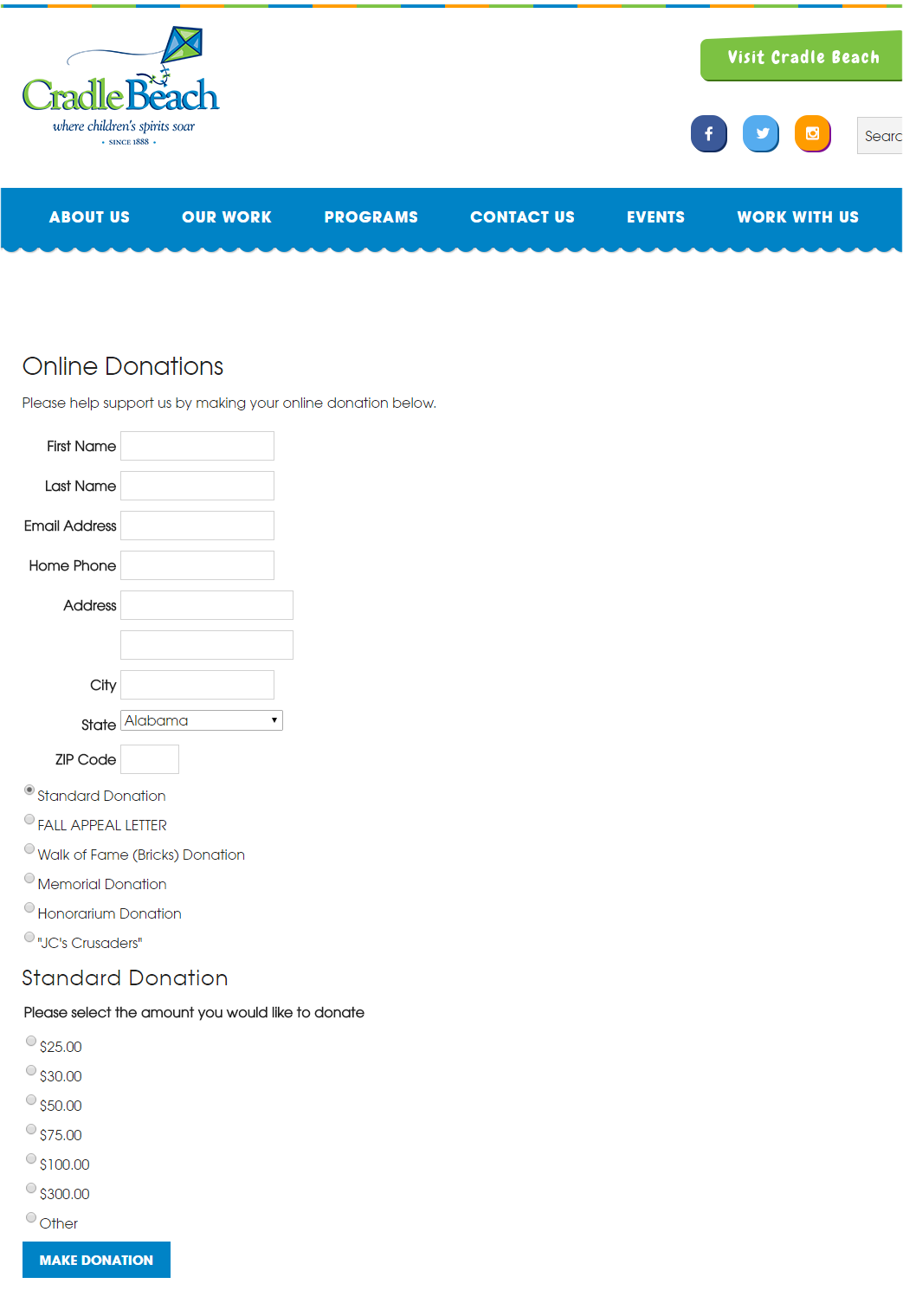 Camp Good Days: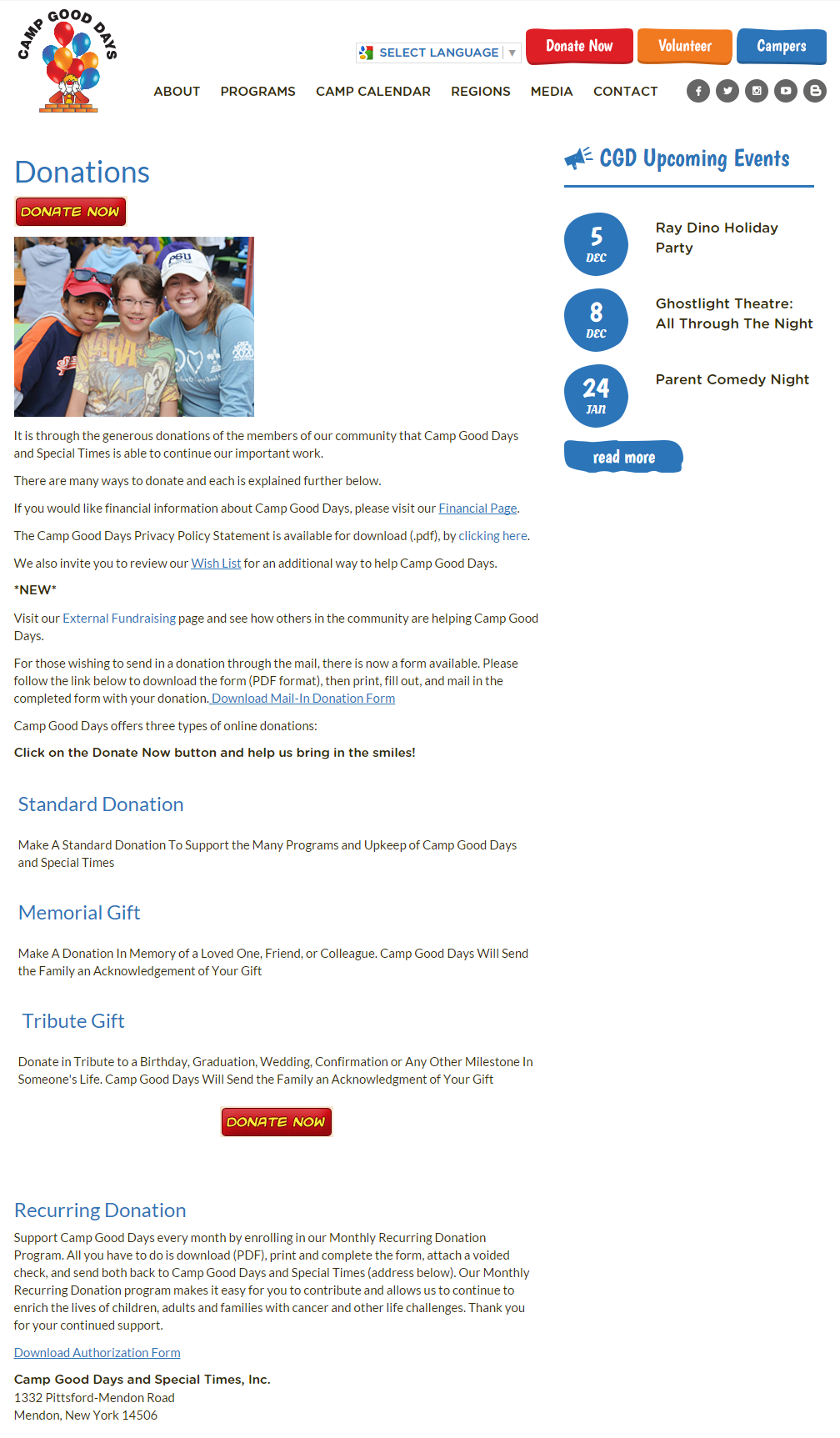 Niagara Hospice: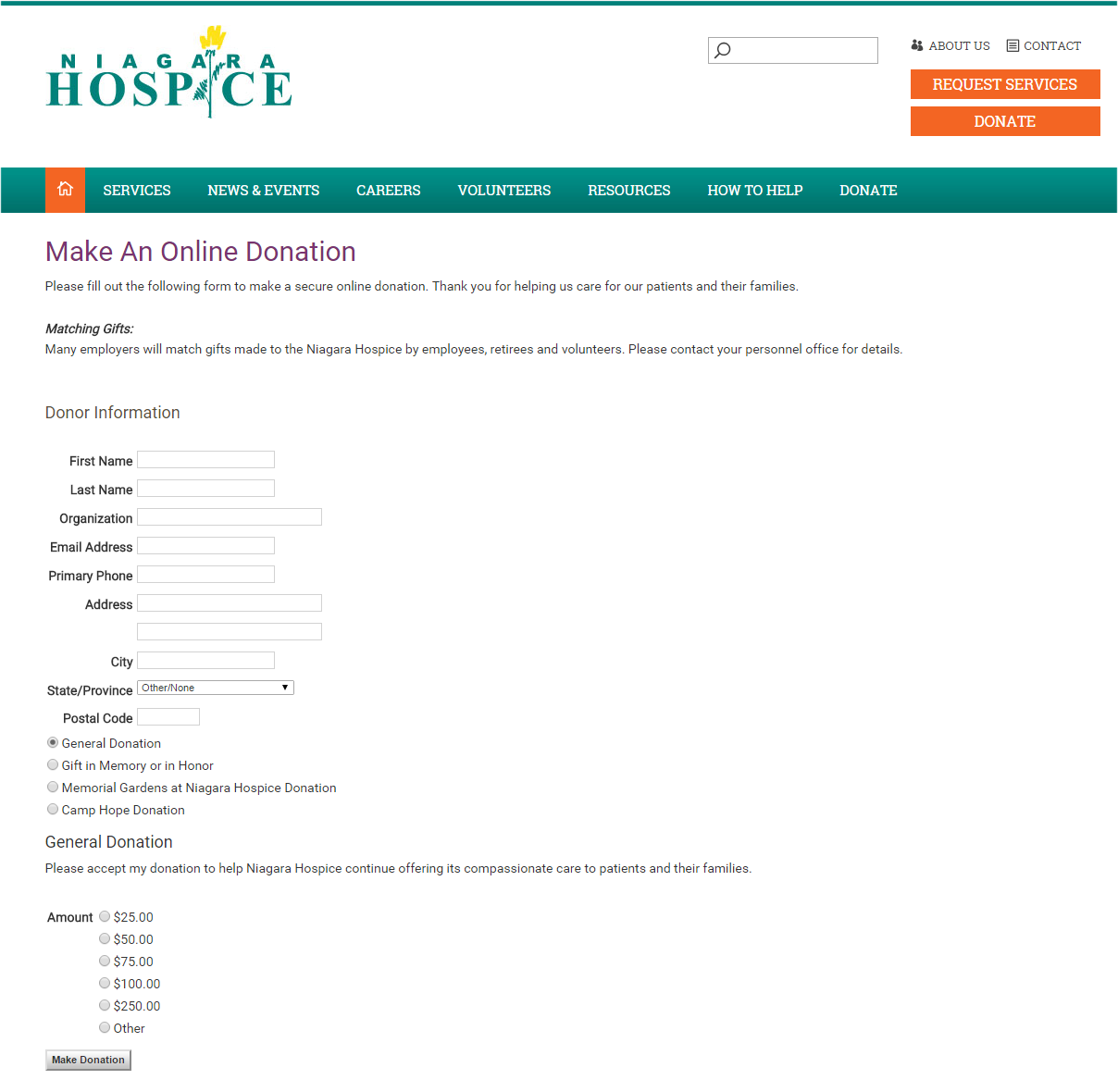 The Fission Donation component, when coupled with Fission Commerce, will let your donors build a stronger connection with your brand. Whether you are just starting to collect donations or are looking for something fully-customizable, there is something for everyone with Fission.
Looking to Get Your Donation Campaign Started for the Holidays?
Click Here to Learn More.