Free Digital Tools to Boost Business Productivity

The day-to-day operations of any business are tough to keep up with, especially as business owners are getting pulled in so many directions at once. Client servicing, tightening up processes, keeping up-to-date on various medias, finding enough money to market for growth, and looking for new customers are all obstacles owners face. With so many tasks on your plate at any given time, efficiency is key. Having processes mapped out and having economical tools and resources at your disposal are important in creating more efficiency within your business.
If you're a traditional business, or even a business who has just dipped your toes into the digital marketplace, you're probably overwhelmed at the prospect of bringing your business online. Mastering a brick and mortar is entirely different than succeeding on the web, but you shouldn't stop your efforts because when these two work in unison you'll find the "sweet spot" of success. When you can get automatic, recurring business from the web and continue to build your physical business, you're able to generate enough revenue to give you the wiggle room that every business owner can use.
So how do you take your first step towards finding success on the web? Start with the wide range of powerful, free tools available to you to get established and then continue to invest in building up a presence online. We've compiled some tools that are helpful for any business that are free to use and can get your footprint established online before you can establish more lasting success.

1. Use Google Docs for Free, Instead of Purchasing Expensive Word and Data Input Software
As a business owner and as a person that has been alive for the past 30 years, you're probably familiar with Microsoft Word, Excel, and Powerpoint. These programs have remained the standard for documenting in business. Microsoft Office, which is a bundle of all these applications, can be expensive if you want all of the bells and whistles. The Office 365 suite costs $99.99 per year in its robust form and $149.99 for one copy. That cost can be restrictive to some business owners, especially starting out. There are methods for getting a pared down version of Office 365 here, but Google Docs is just as effective. And best of all? It is completely free with a Gmail account! So with the tools that Google provides, you're able to have the full functionality of Microsoft Word, Powerpoint, Excel and Outlook for free. It takes some time to get used to the interface with these tools, but ultimately you're able to have all the power and functionality of the office suite for free either on your computer or through the app on your phone. Additionally, all documents are able to be shared painlessly, by granting an email address permission to view and edit or by copy and pasting the shareable link into an email. Being able to keep your entire workforce standardized with these office input tools can help your business maintain consistency, and be more productive, all for free.

2. Send and Store Your Large Files Through the Cloud
You've probably been in a scenario where you've tried to send a couple of files via email and you receive an error stating that the files you are trying to send are too large to fit into one email. It's frustrating at the very least and can be devastating if deadlines are involved. There are multiple free options for you to take advantage of when sending larger files and they are free to use. Following along with your Google Docs and Gmail Accounts, Google also offers Drive, which is a cloud-based storage platform that is linked to your Gmail account. This is a good way to transfer your larger files without a jump drive or an external hard drive. As long as you have Internet access, you are able to grab your files. Your business documents become entirely flexible and transferable, and you're not contained to your business in order to access files. This helps with potential client presentations, forms, remote work and any other part of your business dealings that requires you to be off-site. A couple of other options that are also free and available to you are Dropbox and Box. Any of the three can be useful for your business when dealing with larger files and can help with virtually anything, from sending your invoices to an accountant, to sending your video files for marketing.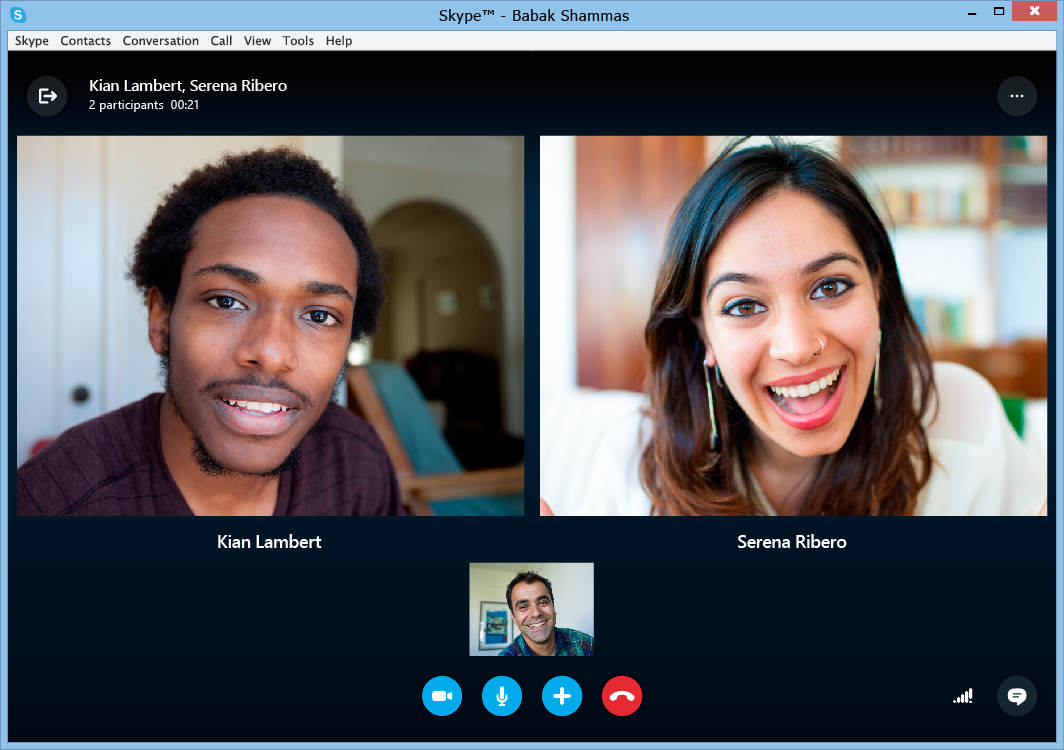 3. Have Online Video Meetings from Anywhere, Anytime
The biggest limiting factor to running a business is time. Like we pointed out earlier, most business owners are pulled in so many directions at once, being able to invest any significant amount of time in a singular project is difficult. Because so many are running simultaneously, carving out time for meetings offsite becomes increasingly difficult. One easy solution for this is video meetings through platforms like Skype. Skype allows you to have conversations at any location with Internet connection, which could be early in the morning when you are getting started with your day, but can't leave your actual storefront, or after hours. This flexibility gives you the personal experience of meeting face to face without location being a limiting factor. As you scale up, it also becomes a tool for you to reach clients that it would be cost preventative to go and visit. Other tools exist for video meeting, namely FaceTime, or more recently Snapchat, but Skype remains the most robust platform and is easiest to use.

4. Schedule Some of Your Media to Stay Up-to-Date
One of the biggest obstacles we deal with on a daily basis is justifying the cost of social media. Social media is becoming increasingly important in the everyday operations of a business, but we also understand that its direct return on investment can be tough to pinpoint. The easiest way to explain its relevance is thinking of it as another way for you to reach your customers in a personalized manner. It can be the online "window shopping" experience that people have when they first come in contact with you. It's also the "slow roast" method to marketing - if you've ever eaten slow roast before you know that it can be the most rewarding. It's an entire section of your business that, up until recently, hadn't existed before. Despite its relatively short lifespan, social media does present a golden opportunity to gain and retain customers.
One of the easiest ways to keep your social media working for you is to be involved in the community. Your business doesn't exist alone and the words and interactions with others help shape and define how your business is perceived. That being said, social media is also very, very time consuming. One easy way to give yourself a little wiggle room is to schedule your posts for the future so that if the daily operations begin to trump your daily postings, you're covered. Our favorite platform to create and schedule posts in is Buffer. With Buffer, you're able to set up multiple social media accounts (think your business Facebook, Twitter, Linkedin, Google Business Page) and post to them all at once. This can end up saving you a lot of time in the long term and also helps you develop longer term strategies in your social media marketing efforts. Other platforms have the same functionality, like HootSuite, but we find Buffer easiest to use.
Want to get Started on a Digital Marketing Campaign? Contact 360 PSG Today!