Instagram Video vs. Vine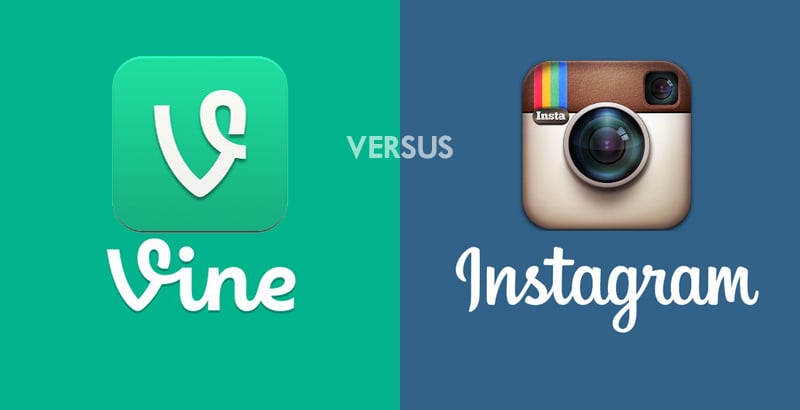 In the world of social media, Facebook and Twitter are the top two contenders, ruthlessly battling it out over the latest and greatest forms of internet sharing and communication. In January, Twitter released the video sharing app Vine, which quickly became one of the most downloaded apps in the country. Vine gives users six seconds to capture and upload moving moments, and easily share them via Twitter. Although six seconds doesn't seem like enough time to record anything worth sharing, you would likely be surprised and impressed at the creativity inspired by the app.
Vine, which was released five months ago and already boasts 13 million users, was thrown for a loop when Facebook's Instagram announced on June 20, 2013, that it would be adding a similar video feature to it's already popular app with 130 million users.
How was Vine to survive? Clearly, it has been a struggle. The fledgling app has been all but slaughtered by a similar addition to an already wildly successful method of photo sharing, with many more established users. Not to mention that Instagram video features thirteen filters, image stabilization, the ability to delete the last clip recorded, and 15 seconds of recording time as opposed to Vine's mere six.
In just weeks, Vine dropped from the No. 1 most downloaded app in America on June 13 to No. 16 on July 7. Statistics from around the world are only proving the same point, dropping from No. 7 to No. 21 in the United Kingdom, No. 16 to No. 86 in Brazil, and No. 5 to No. 23 in Sweden. Even Vine's newest iOS update, released July 3, with new features such as re-vining and private channels was not a strong enough effort to stay afloat.
Will Instagram continue to monopolize photo and video sharing? What will Vine's next move be? The battle continues as Facebook and Twitter fight for the top spots in the social media spectrum.