Internet Explorer Ending Support of Older Versions

Starting on Jan. 16, 2016, Internet Explorer is ending support to any version older than I.E. 11. According to the company, only the most current version of the browser will receive technical supports and security updates on Windows 7, Windows 8.1 and Windows 10. This is extremely important if you currently operate on any older versions of Internet Explorer.
Why?
Glad you asked.
With Microsoft no longer providing security updates or technical support, it means that your Internet safety will most likely be compromised. Think of Internet security like security officers at the airport. TSA agents keep passengers safe from potential attacks by checking suitcases, carry-ons and requiring all passengers to go through screening before boarding a flight. Internet security does the same thing but on the web - it protects you from viruses and hackers. Updates patch vulnerabilities that may be exploited by malware, helping keep users and their data safe. Regular updates protect computers from malicious attacks. Without it, you are at risk.
Discontinuing support of older versions of Internet Explorer will enable our designers and programmers to add more exciting features to your websites and our CMS platforms, while affecting only a very small number of end-users. Because of this, our support team will no longer investigate or resolve issues that appear in I.E. versions older than 11. However, if you are operating with I.E. 11, worry not! You're safe.
All of the websites we've built over the past few years utilize at least some modern browser capabilities, and our support services must reflect the needs of these sites and the majority of their visitors. The web industry is always changing; it's important to stay on top of the trends and not fall behind; that way we can provide modern, effective and responsive sites for all clients.
What you (and your clients) should use instead: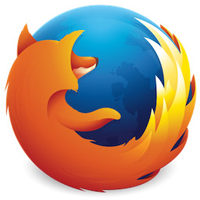 Mozilla Firefox
Firefox remains a user favorite due to its many customization possibilities, minimal interface, and open-source origins. It offers good HTML5 support and security, fast performance, new standards support, and is constantly improving with a 6-week rolling update schedule. Download Firefox.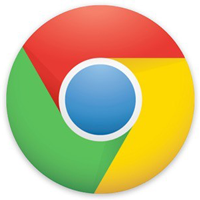 Google Chrome
Chrome is essentially the web browser to beat, in terms of interface design, features, functionality, and support for new standards. It is extremely fast and has excellent security features. Chrome also works seamlessly with other Google products such as Google Drive and Gmail. Download Chrome.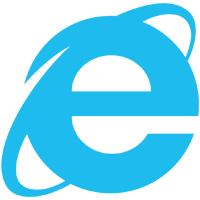 Internet Explorer 11
There are many great alternatives to Internet Explorer, but if you genuinely enjoy this particular web browser, use the latest version. IE11 is faster and more standards-compliant than any previous IE version, and has excellent security and privacy features. Unfortunately, IE11 only installs on Windows 7 & 8, meaning XP or Vista users will need to upgrade their operating systems first. Download IE11.
Need some help? Contact us today with any questions.