Our Favorite Websites of 2015

Designing great websites for businesses is our passion, and we're very proud of the work that we're able to do with our loyal clients. We focus on being able to deliver professional web designs that look like they are built for big businesses for small businesses with smaller budgets. Here are some of our favorite web designs for 2015 that we hope inspire your next big web project.
10. Cancer Mission 2020
Being able to do a website for a great cause is always rewarding in itself, but Cancer Mission 2020's website was especially rewarding because it's bold colors and clean layout design made it one of our most visually appealing sites of this year. Some of our favorite features from their website are the custom slider at the end of the homepage which have unique pictures that have been designed to fit their brand, and their custom e-commerce page set up to make and track donations that are vital to the cause.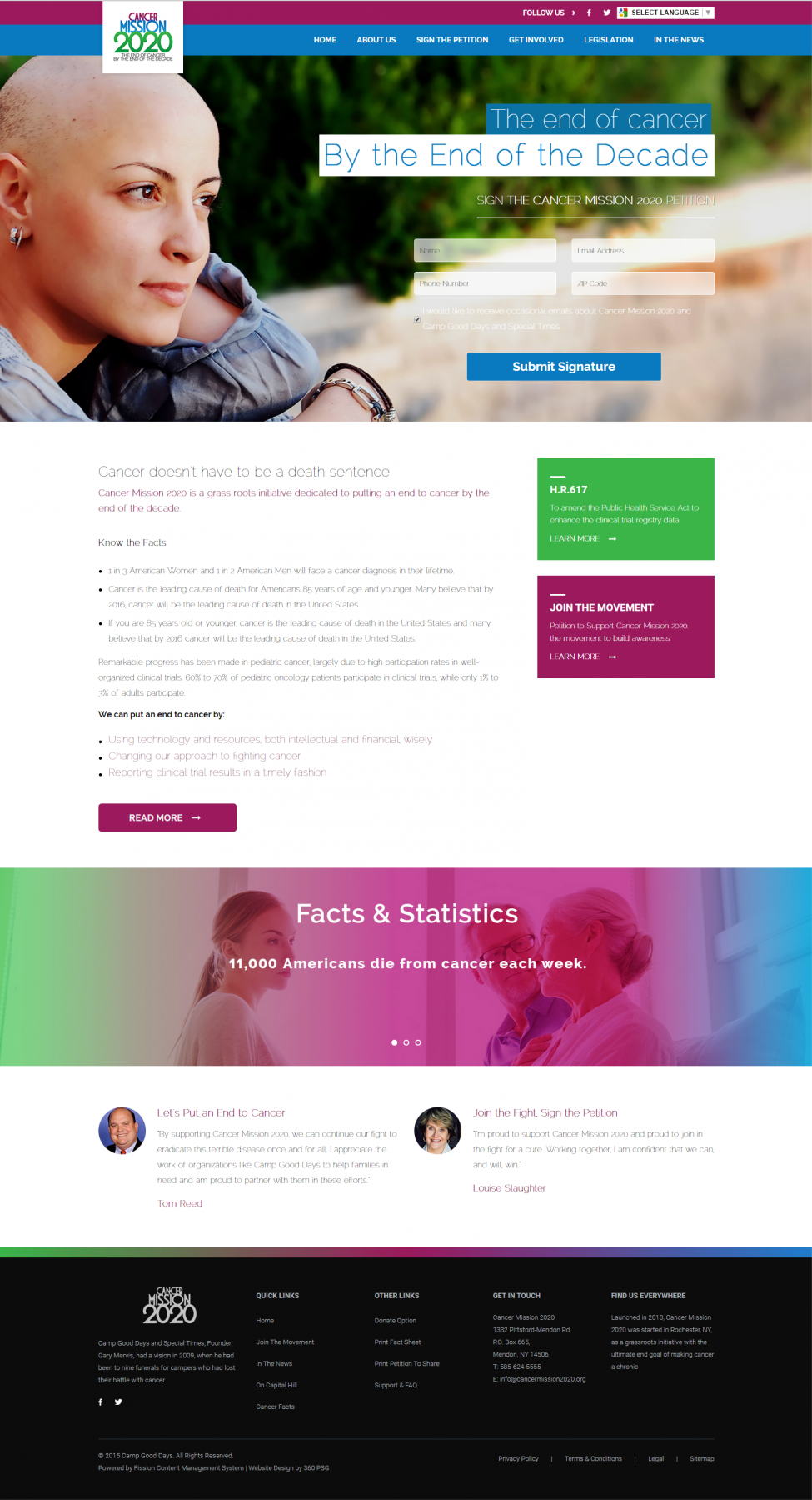 9. Natural Vapors
If you're interested in e-commerce, we have just the website for you. Natural Vapors was a behemoth e-commerce website that included a full custom catalog, checkout capabilities, and high quality product galleries. Their custom header slider immediately draws attention, and is branded to fit the essence of natural vapors. This website is packed with all of the buying power of a brick and mortar, and we couldn't be more proud of the way things turned out.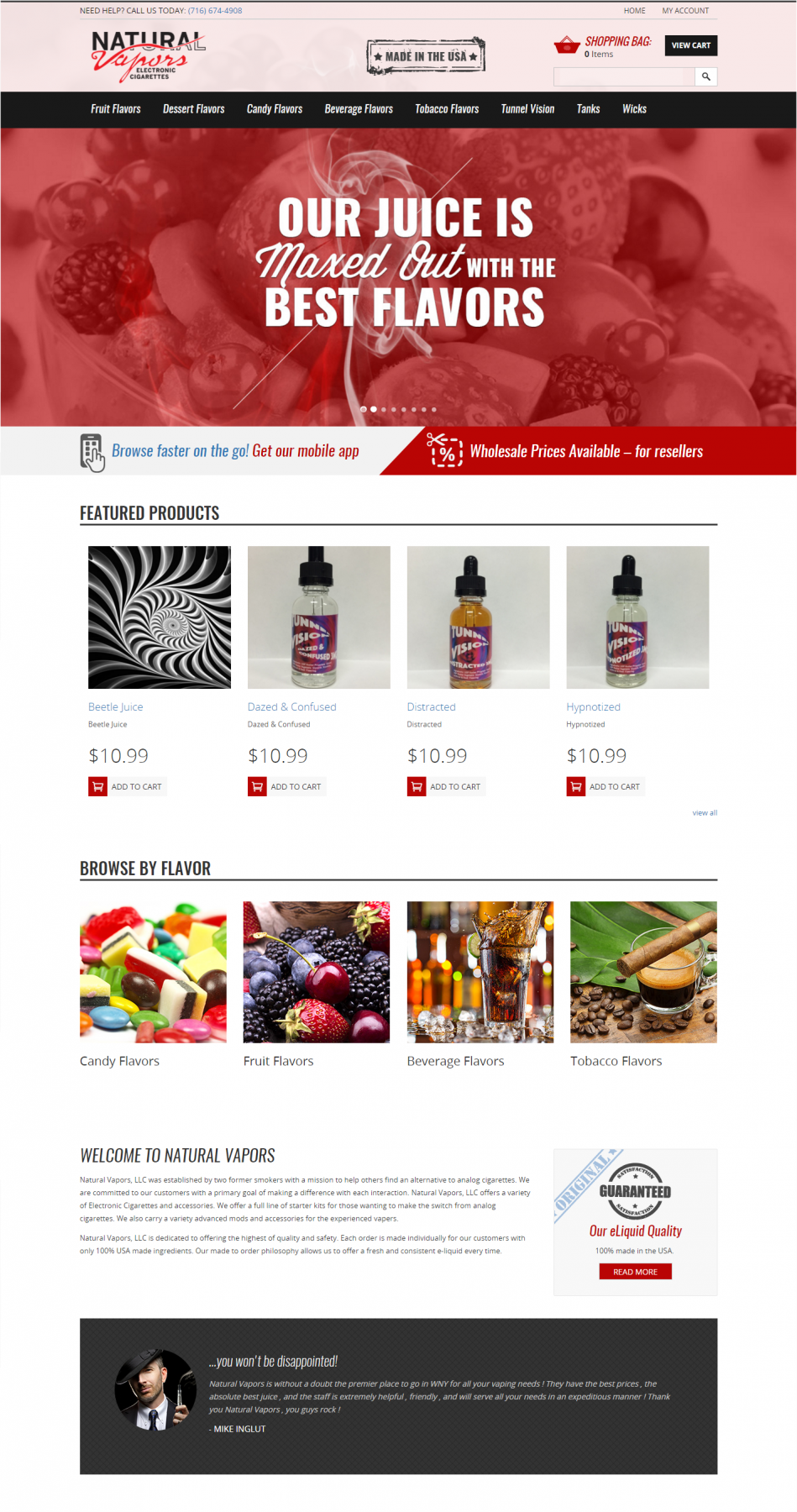 8. Camp Good Days
One of the best ways to renew that holiday spirit? Giving back. Camp Good Days features a custom donation component that allows you to donate once, or configure a recurring donation. It makes the process of facilitating and collecting donations seamless and all at the click of a button.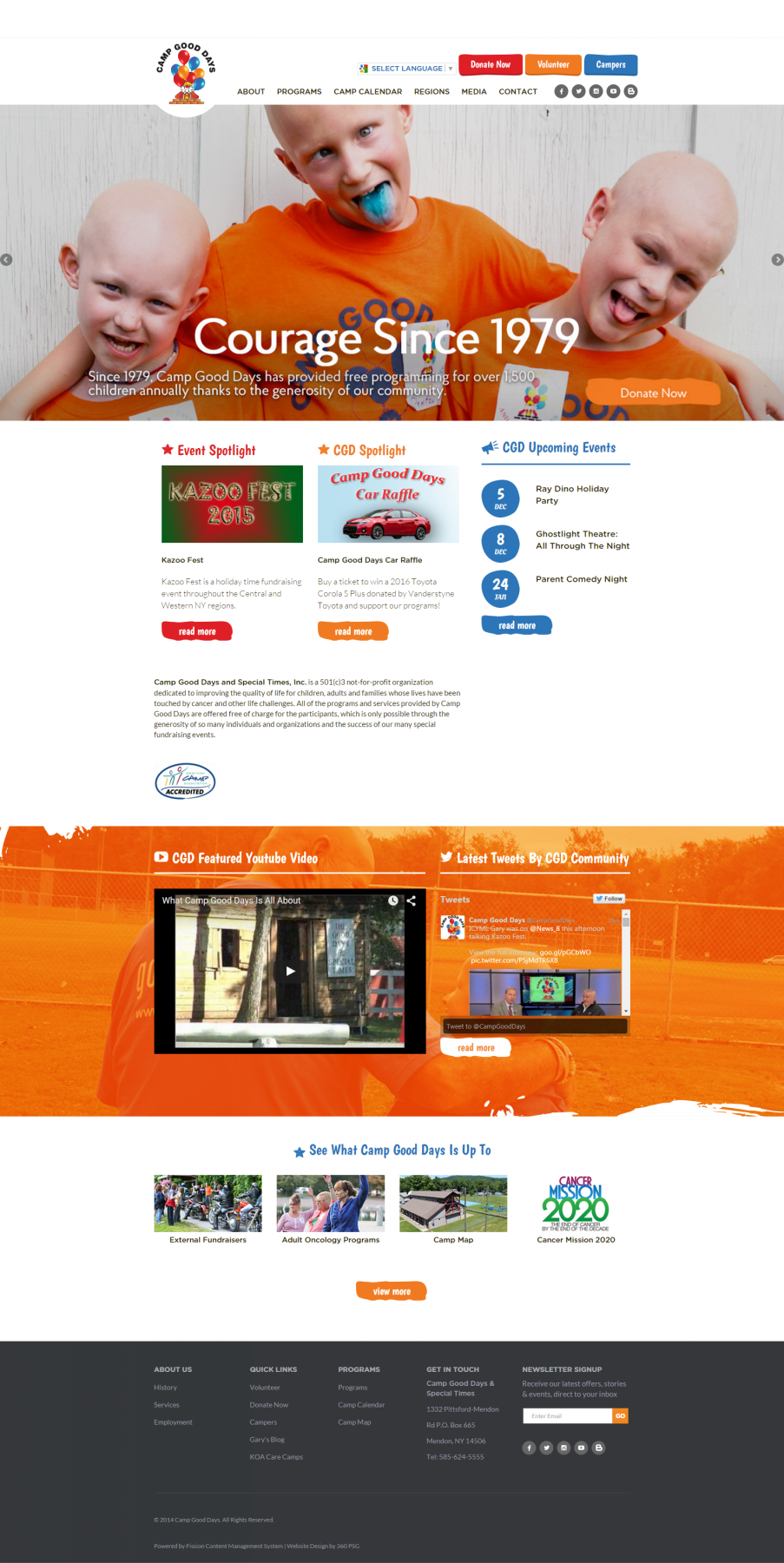 7. Hamburg Overhead Door
We cheated a bit with this one, and although Hamburg Overhead Door's Website definitely makes the list on its own merits, it's Mobile App gives it the one-two knockout punch in our books. The app was developed to put all of the services provided by Hamburg Overhead Door at the palm of your hand. The App includes exclusive coupons and offers, before and after photos, service requests, instant contact information, and much more.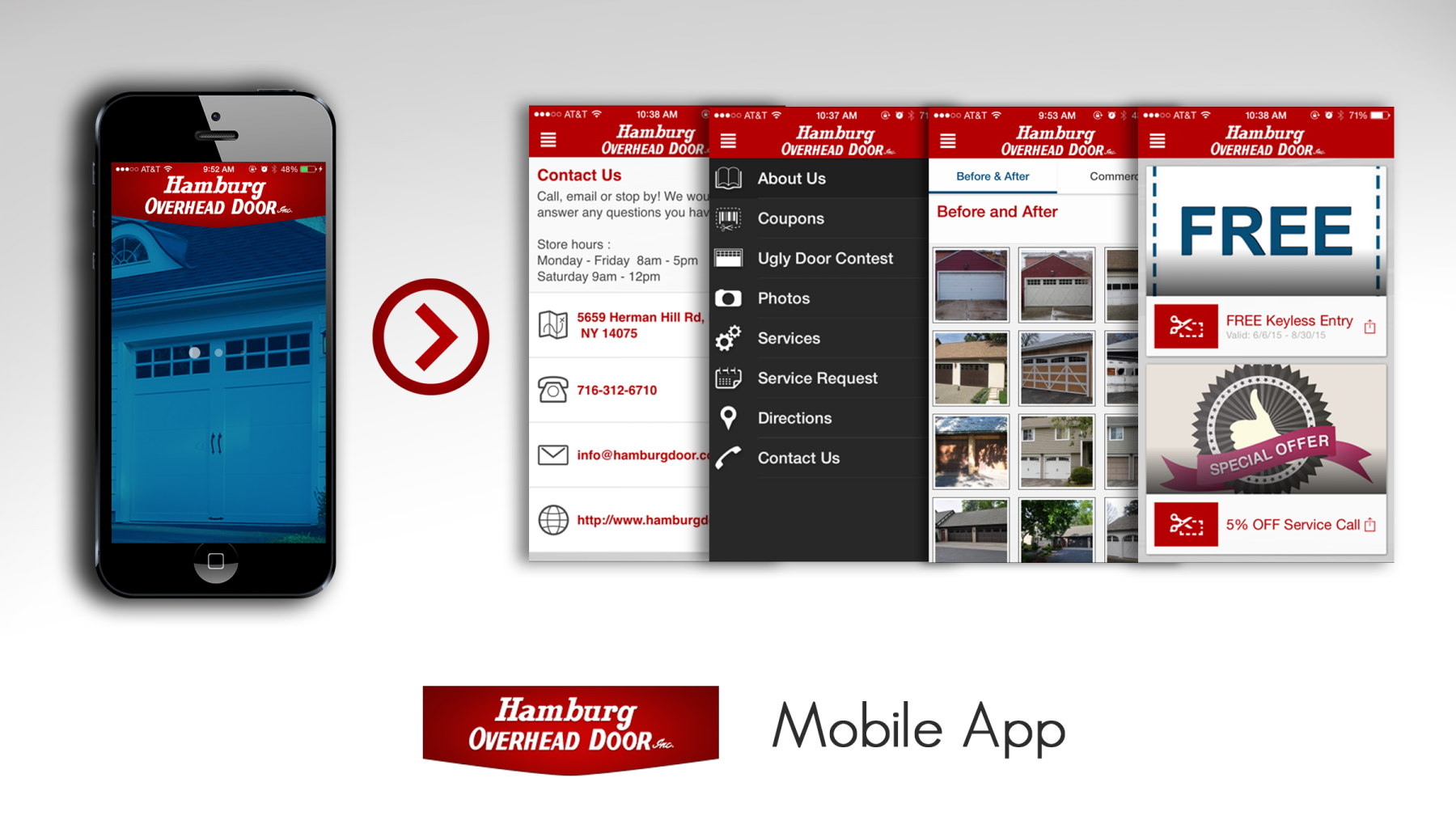 6. Renew Bath & Body
The calmness of Renew Bath & Body's design is optimized for you to move through each product tree seamlessly. Their site features both unique branding and high resolution, relevant imagery that are extremely visually engaging which draws you in for more.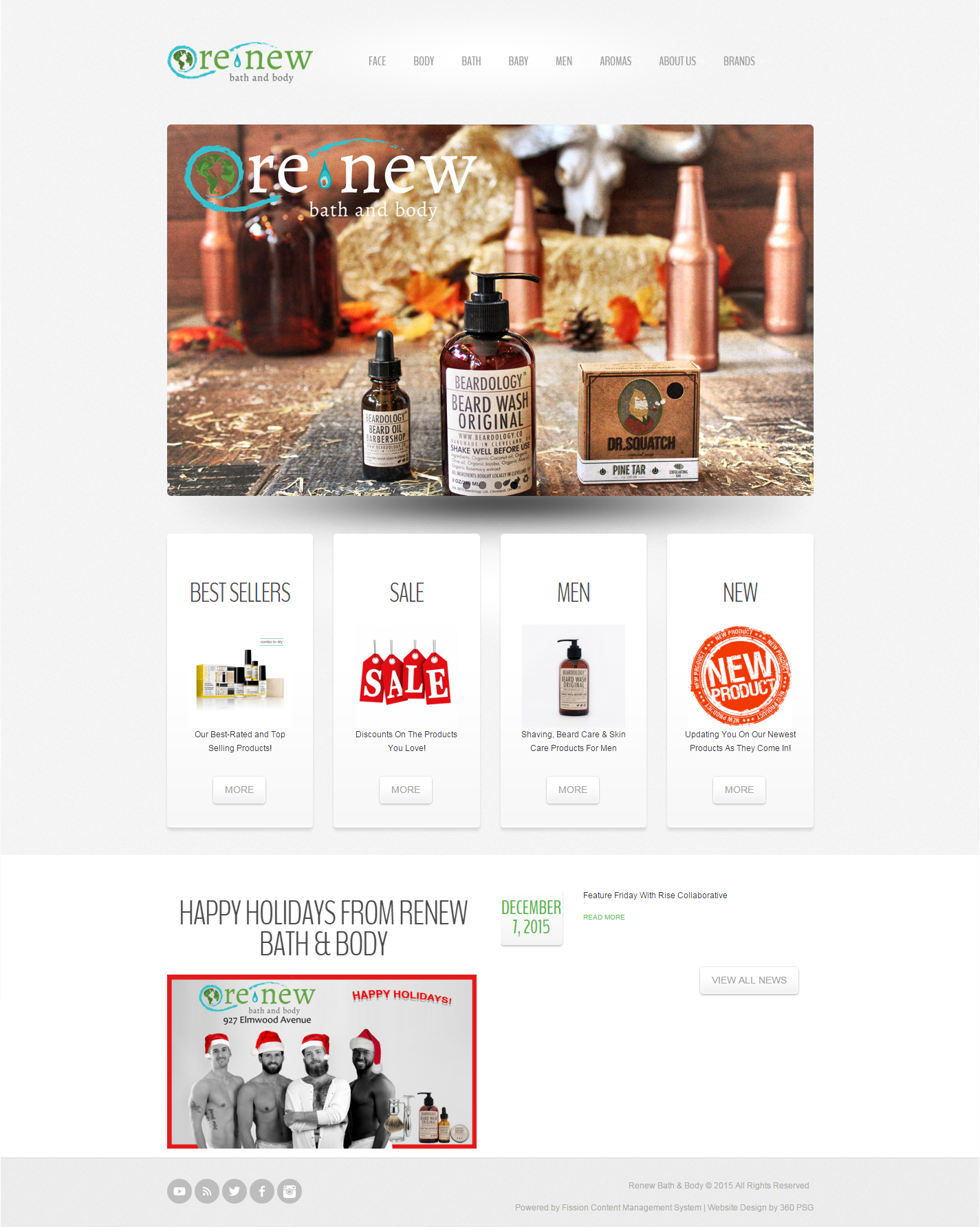 5. Body Shop Nutrition
Want to get noticed? Be BOLD. Body Shop Nutrition's website uses strong colors and imagery to draw you in, and keep you engaged with their website.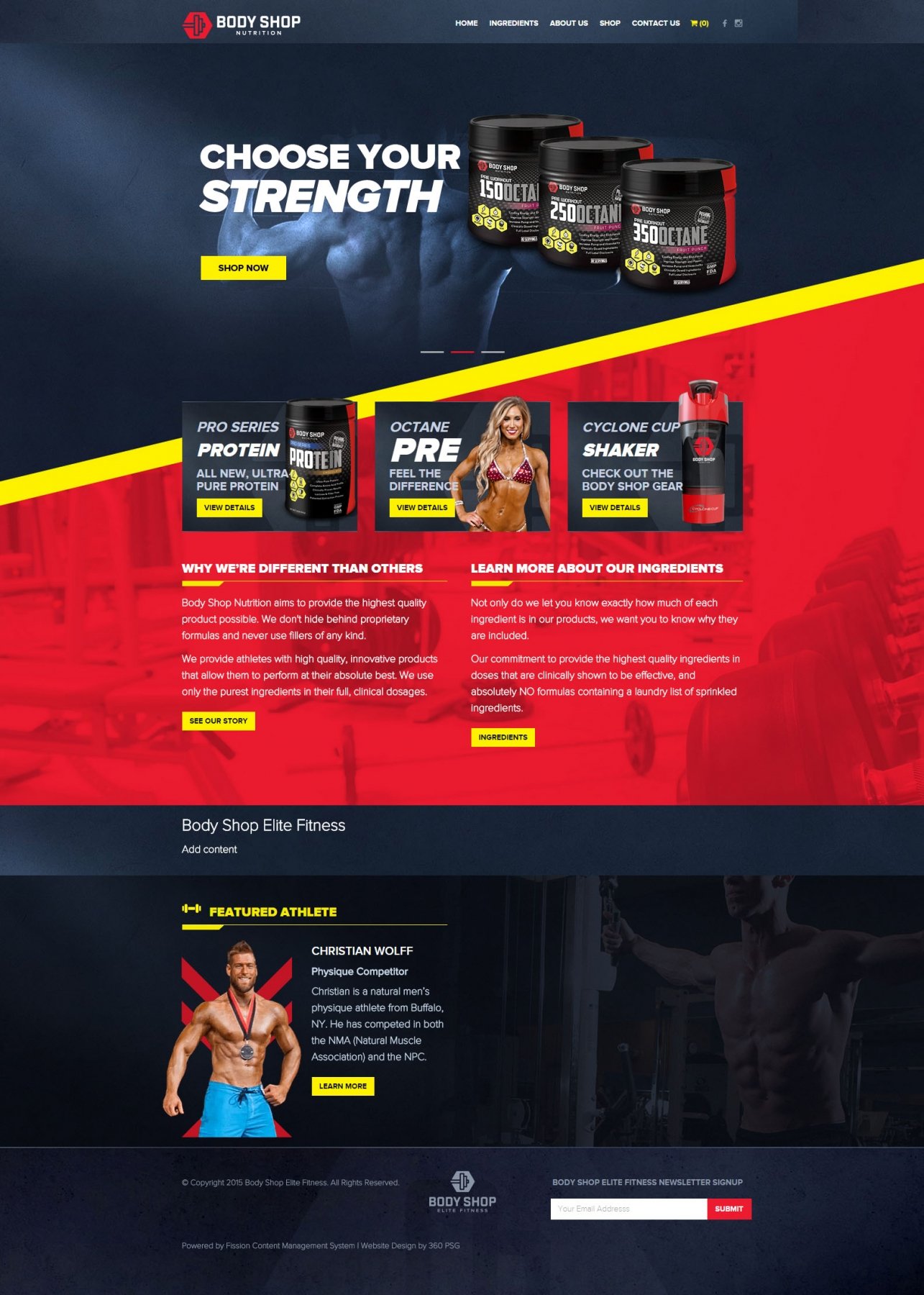 4. Have Faith Buffalo
We stand by our last point, be BOLD, get noticed. Have Faith Buffalo's Website has strong, solid branding that draws people in. Their interactive drop down navigation right on the front page makes it easy for people to navigate the site, without having to travel far.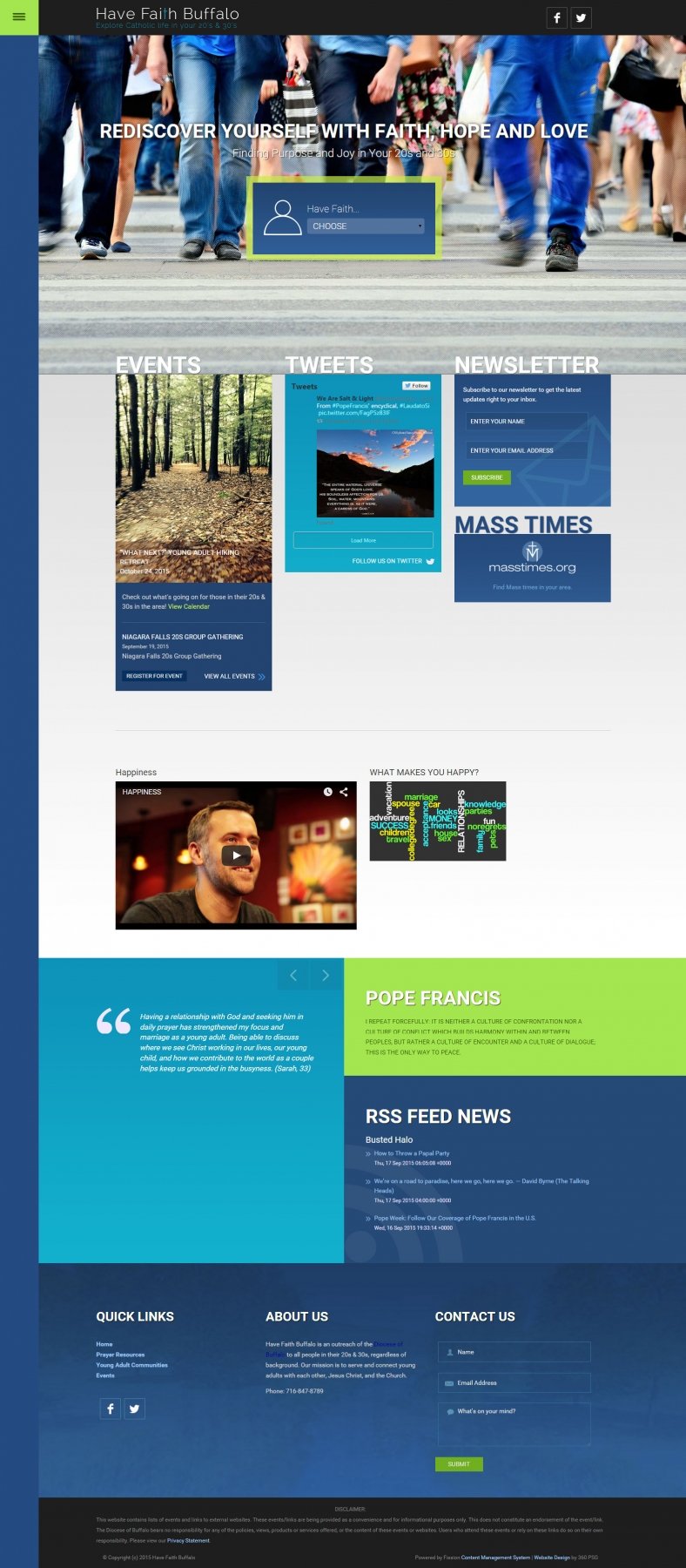 3. Rejuvenere Medical Spa
Being able to create an environment online is difficult and can sometimes be overworked, but with Rejuvenere Medical Spa's website you get the definite look and feel of being in a spa setting. Its design is simple and tasteful, and a direct extension of what their brick & mortar business is all about. Making your website a seamless transition from your business is important in keeping your brand consistent, and Rejuvenere is a great example of that.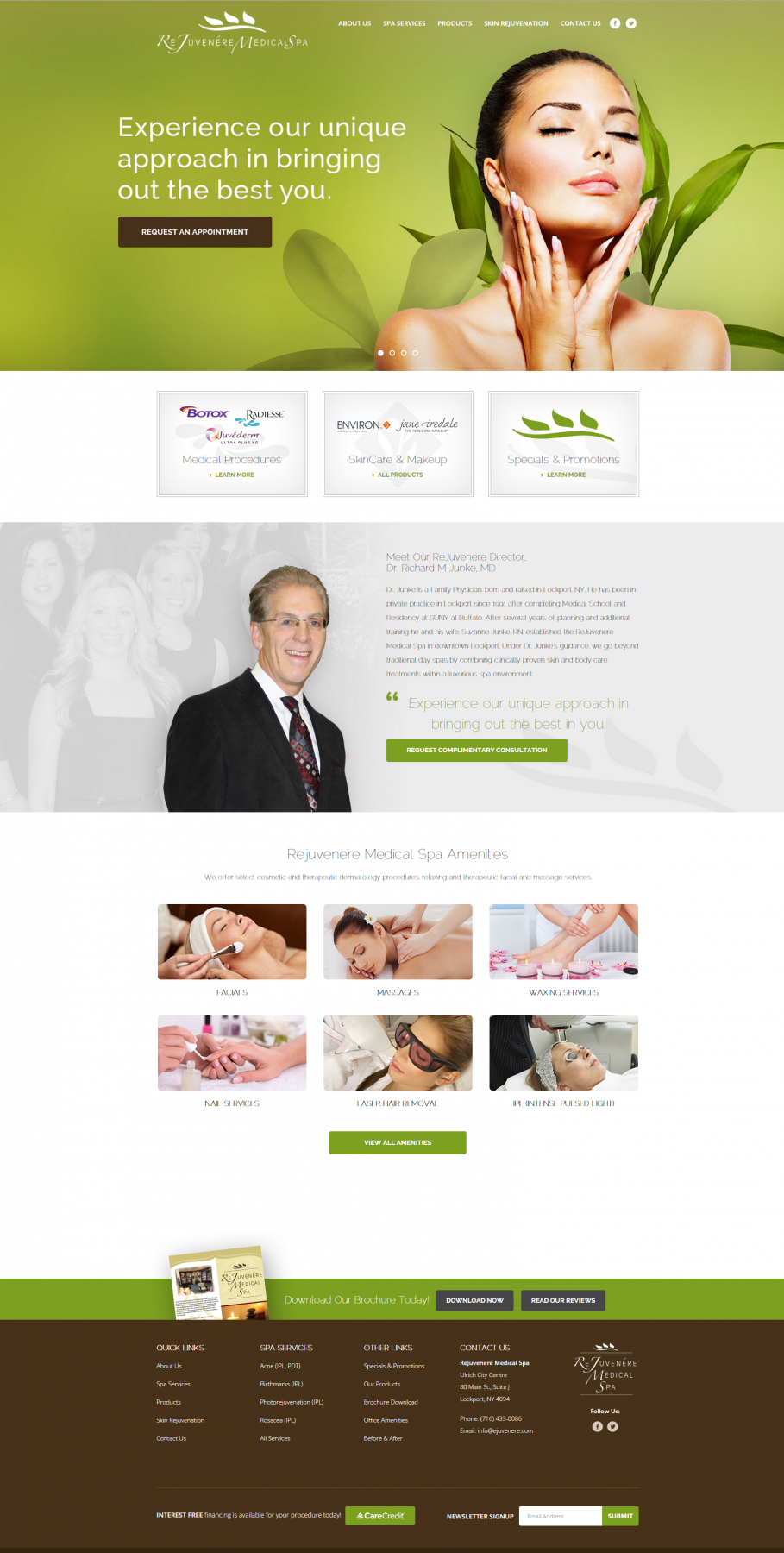 2. MDS Associates.
Another e-commerce behemoth, MDS Associates features a blast of color and impressive programming that make their custom site a powerhouse in the wholesale distribution market. The first thing that catches your eye is their custom programmed header, with unique high resolution images and bold colors that react to every mouse click. Their individual login for returning customers, and their extensive catalog of products makes this the ideal touching point for any customer looking to buy.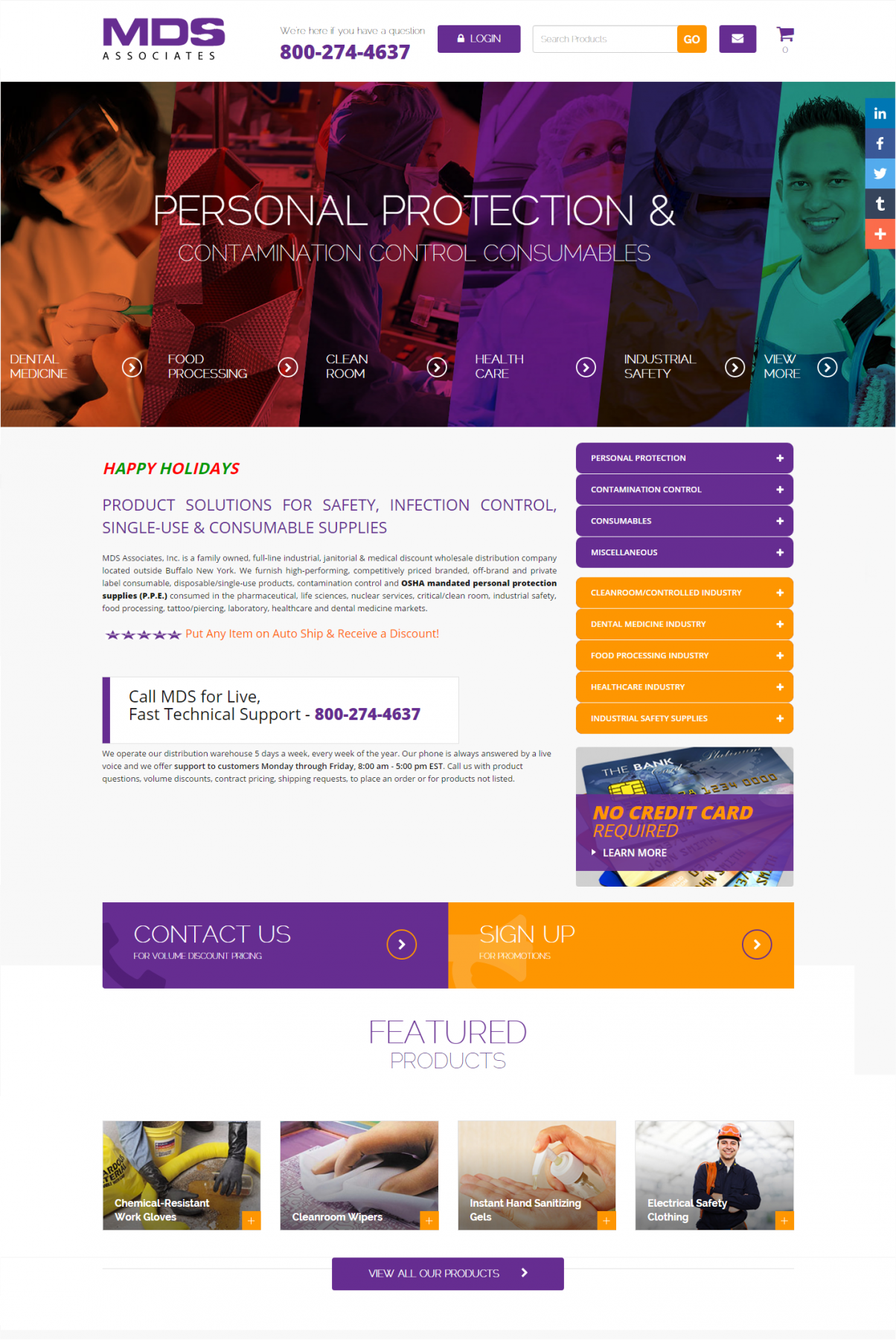 1. Yancey's Fancy: New York's Artisan Cheese
We'll admit, we're biased because we love artisan cheese. But we won't let that take away from Yancey's Fancy absolutely beautiful website design. They have a distinctive, artisan feel which gives you the impression of being in your kitchen. The high resolution imagery, and the diverse functions of the site make it a fun one to explore. Being able to have fun in a website is understated these days, with so much of an emphasis on conversions and sales that it's nice that Yancey's website is able to take a step back and let their customers enjoy poking around their website.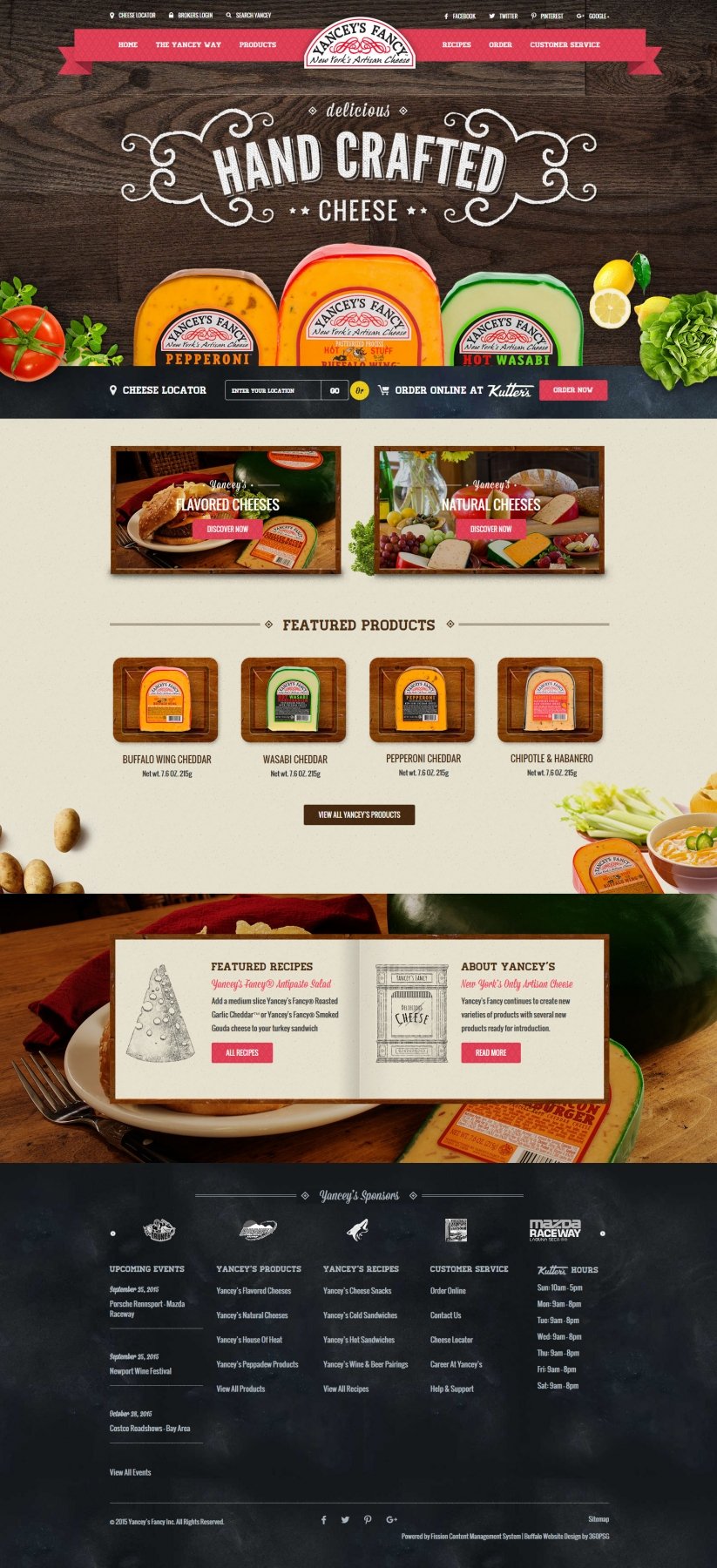 Inspired? Get Started on a Custom Web Design Today!