Featured News - Current News - Archived News - News Categories

360 PSG Turns Five
by system
Wed, Oct 20th 2010 12:15 pm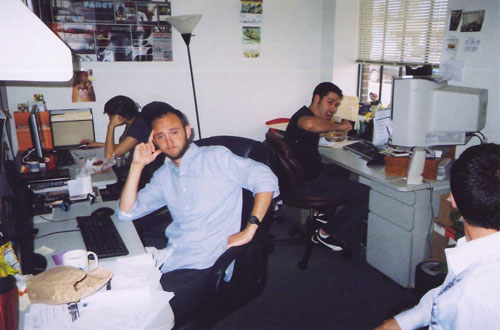 360 PSG (Professional Services Group) celebrates its 5 year anniversary Thursday October 21, 2010.
Founded in 2005, 360 PSG has emerged as one of the premier web design and web development firms in Western New York.
360 PSG ranked fourth and sixth respectively at the 2009 and 2010 Buffalo Business First Fast Track 50 Awards, which measures company growth in total sales and employee development over the previous three years.
Since 2008, 360 PSG has also been honored with the Certificate of Merit by the NYS Assembly, recognized as a finalist for InfoTech Niagara's BETA Star Award, and accepted the Amherst Chamber of Commerce 2008 Technology Award.
In January 2010, 360 PSG was named the number one web design firm in Western New York by Buffalo Business First newspaper.
"We started this company to show small business owners that they had a real choice when it came to producing high quality websites at pricing that fit their budgets. We've consistently focused our efforts to always serve that same small business market nationwide."
360 PSG continues to expand adding new hires in design, project management, marketing, and sales over the course of the last five years. 360 PSG's staff of full-time graphic designers and programmers remains dedicated to developing custom website solutions for small to mid-size businesses and non-profit organizations nationwide.
Important Events in 360 PSG History:
2005:
360 PSG founded October 21, 2005 by 5 laid-off IT professionals.
Produced 3 websites by year's end.
2006:
2007:
Doubled 360 PSG office space.
Released Version 8 of the Fission Web System.
2008:
2009:
Produced over 300 new websites on the Fission Web System in 2009 alone.
2010:
Ranked as 6th fastest growing company in Western New York at the Fast Track 50 awards.
Expanded to 16 full-time employees.
3 U.S. offices (including VA and NC)
Released Version 19 of the Fission Web System.
Over 600 Fission Website accounts plus countless other web service clients.