Featured News - Current News - Archived News - News Categories

360 PSG Needs Your Help (& Votes)!
by system
Tue, Jun 12th 2012 01:00 pm
UPDATE 6/25/2012: On Friday, 6/22, we officially reached 250 votes making us eligible for grant consideration! However, voting doesn't end until the 30th, so please continue to vote & spread the word!
Through the Mission: Small Business program, Chase bank and LivingSocial are awarding up to 12 small businesses individual grants of $250,000.
Yup. That's right. Two-hundred-and-fifty-thousand dollars.
However, in order to be eligible to receive one of these grants, 360 PSG must first accumulate 250 unique votes on LivingSocial before voting ends on June 30, 2012.
This is where we need your help! Please follow the steps below to show your support & vote for 360 PSG!
Step 1: Click the button to visit the voting site:

Step 2: Go to the bottom right section of the web page and click "Log In & Support."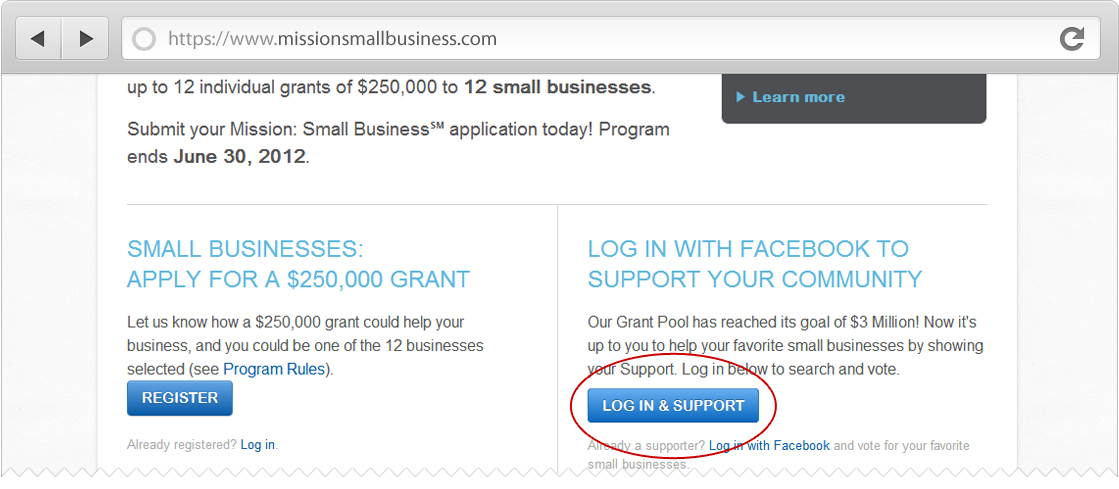 Step 3: Log in with your Facebook account (this action is required to vote).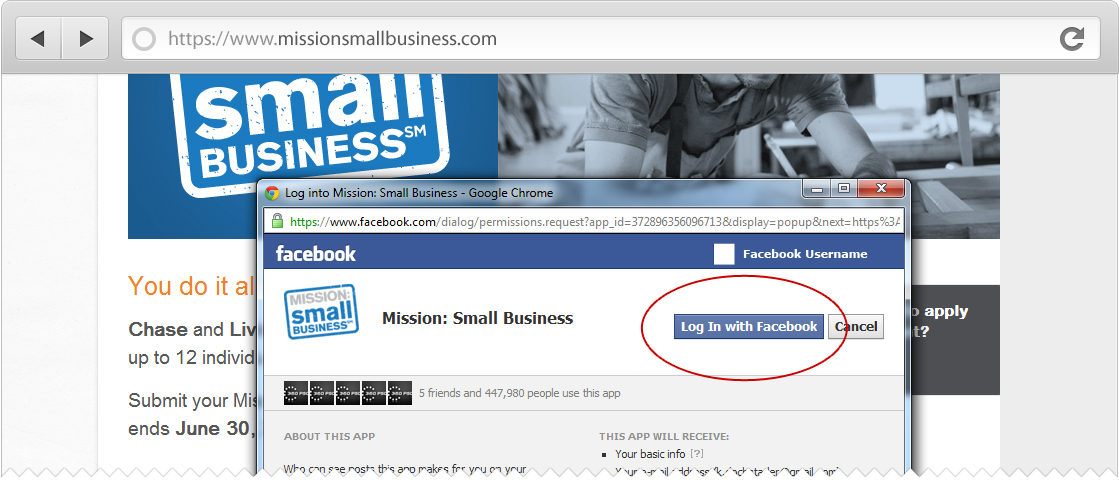 Step 4: Enter "360 PSG" (space included) into the business name field and click the search button. Don't worry about choosing a state or city.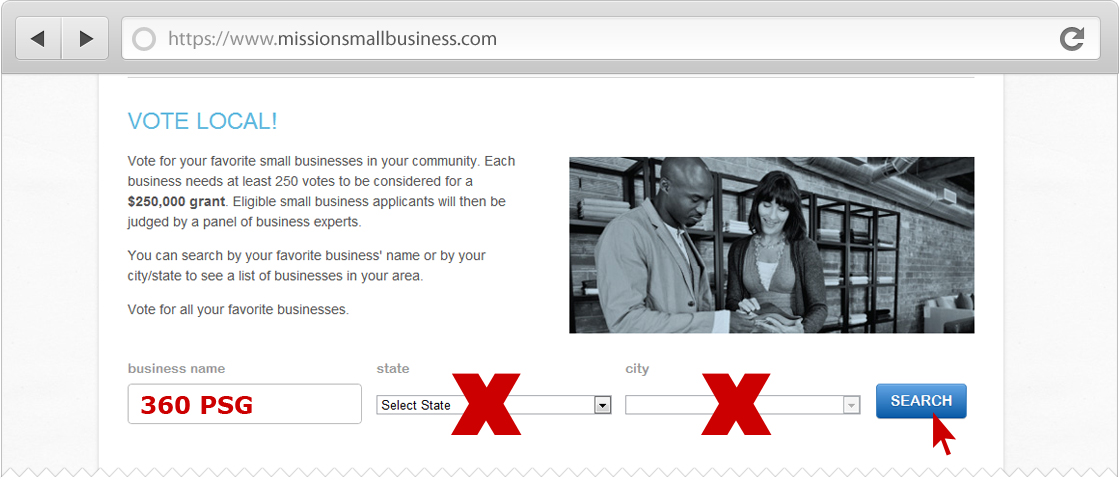 Step 5 (finally!): Click the button to vote for 360 PSG.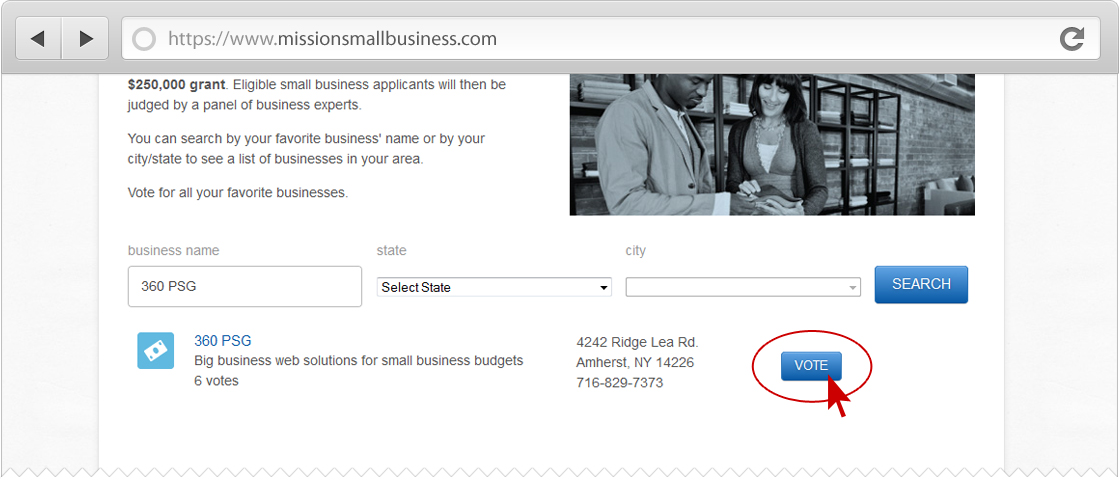 Every vote counts! Thank you for taking the time to support 360 PSG!