Featured News - Current News - Archived News - News Categories

What's New in Social Media for March 2013
by system
Tue, Mar 26th 2013 08:00 am
While Facebook's latest News Feed redesign made headlines around the world earlier this month they're not the only major social media platform to recently make alterations to their user interface.
Over the past few weeks, Facebook, along with YouTube, and Google+, have each announced significant updates to their user profiles and functionality; some which will require action on your part to bring your accounts up to speed.
Below is a summary of the updates, by platform. To view the complete update announcement, just click the name of the social network.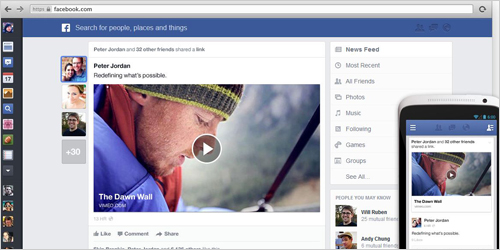 In an effort to clean up the News Feed, Facebook is rolling out a redesigned layout that completely overhauls the existing jumble of texts, links, images, and video.
With the redesign, Facebook has condensed the main feed and news ticker into one, with a filter that allows users to choose the types of updates they see (such as photos, music, games, and groups). The chat window has been condensed into the left sidebar, which is now collapsible to a strip of icons (much like Apple's dock or Window's task bar), to minimize the amount of text on the screen overall.
Photos will also be much larger in the redesigned News Feed, emphasizing Facebook's claims that over 50 percent of the content found there is visual. The bigger images should make it easier to scroll through your feed without having to click on each post to see what's going on.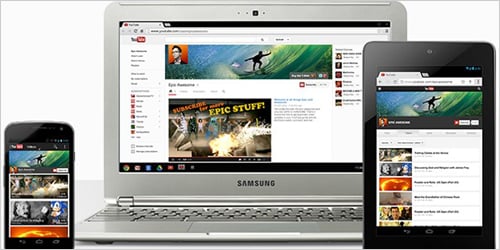 The main focus of YouTube's update is to make channels look great on all screens and devices. If done well, it should also improve your conversion rate.
Here are three key features that you'll want to utilize to get the most out of your new One Channel:
Create a trailer. This video will play for any visitors who are not yet subscribed to your channel. The trailer video is your chance to hook viewers and convert them into subscribers, so keep it short and engaging and be sure to include a compelling call to action at the end.
Brand your channel's look. Your channel's visual identity is important, and unlike the branding on the old channels, the new skins will look good across on all viewing devices, from smartphones and tablets to laptops and TVs.
Organize your channel's videos and playlists. With the new update, you can now curate content - your own or other members' - into highly visible sections for your subscribers to discover and watch.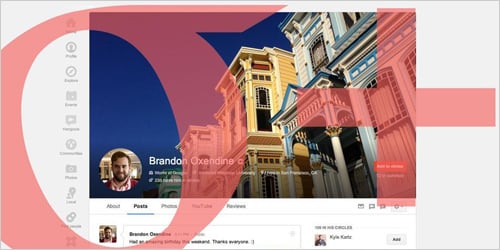 This Google+ update brings a number of significant visual changes to the growing social platform. Most notably, the new profile pages now allow for cover photos that are much larger than before (2120px by 1192px or 16" by 9" when fully expanded).
Other updates, as announced by Google, include:
A new tab for your Local reviews. In addition to your photos, +1's and YouTube videos, there's now a place for all your Local reviews. Highlight your favorite restaurants, or hide the tab completely via settings -- it's completely up to you.
An easier way to edit your info. The 'About' tab now consists of separate cards (like Story, Places, and Links) -- each with its own prominent edit link. As always: you can share specific fields with specific circles, or keep them just for you.
Managing multiple social media platforms is often easier said than done. If you need assistance updating your profiles or would like to know more about our social media marketing services, please contact an Account Manager at 716.829.7373 or visit www.360psg.com.