Featured News - Current News - Archived News - News Categories

7 Ways to Use Video in Your Content Marketing
by system
Thu, Feb 13th 2014 04:00 pm
More than 1 billion unique users visit YouTube each month. If that's not enough to convince you that you should be using video as part of your online marketing strategy, also consider the fact that YouTube currently reaches more US adults ages 18-34 than any cable network. Not too shabby, right?
The biggest question for most brands (small and large) is how to best use video to reach their audience, while receiving the best ROI. Below are some of the most effective ways to incorporate video into your content marketing strategy.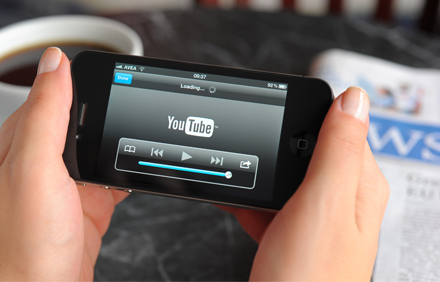 The Introduction Video
Also known as "explainer videos" the introduction video is often presented as a mini-infomercial about your product or service. There are many companies out there offering economical, template-based videos, which can be alright if you're on a tight budget. But if you're looking to make a big splash or go viral, you'll have to kick it up a notch with something a little more creative. Dollar Shave Club is a fantastic example of an explainer video done well.
The Educational Video
One way to provide value to your audience is to provide them with useful information. You may already be doing this with blog posts or whitepapers, but why not mix it up with video? Video is easier to consume and appeals to a larger audience. You can use video to discuss topics relevant to your industry or to explain your products and services. An excellent example of an educational video is Moz's Whiteboard Friday series.
The Video Tutorial
Video tutorials take education videos to the next level by giving step-by-step instructions on how to accomplish a task. Tutorials can be applied to just about anything, but many times are used for support purposes. Creating a video walk-through of how to use your products or services is a great way to improve your client's support experience, while saving you a little time & effort on support. Wistia's learning center is an excellent example of a video tutorial library.
The E-Commerce Product Video
If you're selling a product (or products) from your website, you may want to consider including a video in your catalog description. According to the folks at Zappos, this approach helps to give your customers an experience similar to that of a brick and mortar store, where a sales associate would be able to explain the product in detail.
The Video Reply
Since Twitter only allows for 140 character messages, replying to a Tweet in-depth many not always be possible. However, you can get around these character restrictions with a video reply. Warby Parker does this quite a bit, and even has their own YouTube channel dedicated to answering customer's questions. You could easily do this for your other social platforms, including Facebook and Google+. Not only will you increase your video content, but you'll provide better (and more memorable) service to your customers.
The Social Video
Since social video platforms generally allow for short clips (6-15 seconds depending on platform), they're better for branding purposes. Both Vine and Instagram also have younger user-bases, so if your target market includes teenagers to users under the age 35, this type of content may be something to consider. While GoPro may have a bit of an advantage (they make video equipment for extreme sports), they use video on Instagram extremely well. Not only do you get a feel for the brand, you get to see their GoPro Hero camera in action.
The Customer Testimonial
With all the controversy surrounding fake and paid reviews on Yelp, Google, and the like, a video testimonial can be worth its weight in gold. The most valuable aspect of a customer testimonial is authenticity, and what is more real than a person speaking in front of you. Whether you professional film the videos, or allow users to submit their own, having brand advocates that are willing to openly promote your brand is priceless. Zuora, an enterprise billing and finance service, has won awards for the video testimonials on their website.
The most important part of integrating video in to your marketing campaigns is not to bite off more than you can chew. It's okay to start small and work your way up as you you become more familiar with different platforms and the kind of content your audience wants to see. Remember, depending on the platform you choose to use, your videos can provide value for many years to come.